For Americans, leaving "The Great & The Beautiful" and international moving from USA to Europe can seem daunting and unfamiliar.
But once you find the European country that checks off the most boxes, you'll be pleasantly surprised by the warmth, hospitality, and wellbeing you experience.
Not to mention the great, family-centered communities, top-notch schools, and breathtaking parks.
Each European country has its own language, cultural norms, and mindset.
Though they are physically close together, You may find that the countries vary greatly in their cost of living, work and leisure opportunities and more.
From cycling in the great outdoors in the Netherlands and enjoying fine art around every corner in Italy, to Germany's business center and France's fine-dining.
You can enjoy the best of whatever it is your heart desires from your new European home – or hop on a train for a quick visit to the next country on a whim.
International Moving from the USA to Europe? SDC will move you with a
smile!
SDC International Moving Company offers moving and relocation services to just about every country in Europe, from France to Croatia, and has one of the largest networks of international shipping agents at its disposal.
We handle your entire European relocation process from A-Z, providing you with in-home estimates and packing, moving and delivery services.
Our team doesn't miss a beat, offering ultra-competitive shipping rates coupled with industry-leading customer service.
Whether your household and other items require sea or air freight services, our team of expert international movers will tailor a moving solution to fit your needs and budget.
Our professional packers can come to your home, fill our free boxes with your beloved household items, ship them to the plane or port and even deliver them directly to your new home.
And if some of your items are large we'll load them into custom containers, maximizing space while minimizing costs, so you can enjoy your move to Europe to the fullest.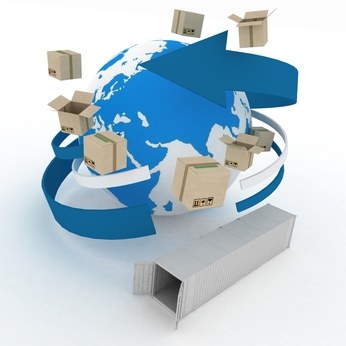 Our International Moving Services Include:
FREE Estimates
Door-to-Door and Port-to-Port Service
Custom Crates
Professional & Licensed Moving Agents, Worldwide
24/7 Shipment Tracking
Call for your FREE moving quote NOW! (877) 339-0267
International Moving companies to Europe – Useful information before International moving to Europe
When moving to Europe from the USA it's natural to feel anxious, but familiarizing yourself with the country you're moving to's customs regulations can help, including basic information on customs processes, inspections, payments, banned substances, and necessary documentation.
It's also a good idea to find out what kind of insurance you'll need as a resident of a European country – and what the government's public services include.
As each European country has its own set of policies, rules, and regulations, it's best to check out the official website of the country you will soon call home before your upcoming relocation.
Websites such as https://ec.europa.eu/commission/index_en can be particularly helpful.
Bon Voyage and happy relocation with SDC International!
Where are you moving to?
Call for your FREE moving quote NOW! (877) 339-0267