SDC International Shipping is a reliable international moving company to Europe. We handle everything from in-home estimates, packing, shipping and delivery. Our team doesn't miss a beat. Whether you need air freight or sea freight services, our professionals are here for you. Our international moving company to Europe offers unparalleled services and diligent professional movers.
Explore the countries, landmarks, monuments, and cultures spread across Europe. When traveling to Europe you will never have a dull day and night life. There is plenty to do whether as a family
 or a young person exploring. SDC International Shipping offers moving and relocation services to just about every country in Europe, from France to Croatia. SDC International Shipping has one of the largest networks of international shipping agents. This international moving company provides ultra-competitive shipping rates coupled with industry leading customer service. SDC International Shipping can tailor a solution to fit your needs and your budget. Call us today if you need help packing for your move to Europe.
How Do I Get Help Packing with My Move to Europe?
From our door-to-door or port-to-port options, you will get top-notch help packing your belongings to Europe with our international moving company to Europe. Our professional packers can come to your home, load up our free boxes, ship to the plane or port and even deliver to your new home. If you have unmanageable and bulky items, we can design custom crates that will store any item. Why waste money on boxes when you can get them for free? Call today to see what shipping services are available.
What Type of Shipping Services are Available When Moving to Europe?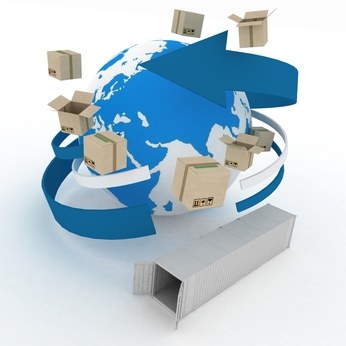 With our international moving company to Europe, there are multiple shipping services available when moving to Europe. We offer air and sea freight services which both have different qualities. If you need to move to Europe quick, our air freight is a bit more costly but can arrive to your new destination in Europe within days. This is the safest method as everything is labeled and there are rarely delays. If you're opting for a cheaper option, try our reliable sea freight method. By using this system, your items will arrive in a matter of weeks. Contact our international moving company to Europe for more information.
What are the Benefits of Using SDC International Shipping?
There are many benefits of working with SDC International Shipping including our free boxes, quick shipping, and professional staff. We are a reliable international moving company to Europe, meaning we have an array of services and prices to fit anyone's needs. Our company has been in business for years, we offer free estimates and we have a proven track record of success. When working with our team, all questions will be solved quickly and courteously. Give our team a call today!
Where are you moving to?
Call for your FREE moving quote NOW! (888) 598-7009