Whether you are a returning UAE citizen to Dubai or a US citizen relocating for work, SDC International Shipping is committed to delivering the best service when it comes to international household and car shipping. We'll make your experience of moving to Dubai from the USA painless and smooth.
With 10 years of experience, SDC International has performed hundreds of moves to the UAE. We serve many worldwide geographies in Asia, Europe, and Latin America. Our partners around international ports possess all the ins and outs of the shipping process. Therefore, you can have peace of mind about reliable and safe service.

Our shipping services cover:
Bringing container to your home
Packing and loading your things
Preparing all the documents
Preparing for Customs Clearance
Trucking container to a new location
What You Can Ship in One Container
If you have many household goods and you plan to take a car with you, then the best option is to send your items in a 40-foot FCL (Full Container Load) because often, together with your furniture, appliances, and other things, you can also fit your automobile.
If you don't have many goods to fill one container, you may opt for LCL (Less than Container Load). It means that your shipment shares the container with other customers. You pay for the occupied space, which is cheaper than the whole container.
Most of our Emirati clients returning to the UAE prefer a private container shipment to reduce shipment booking and door-to-door transit time. Things you can ship in one container:
Bedroom furniture
Kitchen cupboards
Clothes
Dishes
Car
Motorcycle
Basically, you can ship anything (permitted items) in a shipping container, but you have to be aware of the following:
Your items should be more than six months to be considered personal property.
There is no duty or taxes on household goods and personal effects.
Avoid shipping some products in a large quantity not to look like you are sending them for commercial purposes.
Don't ship firearms in the container. Instead, you should take them as checked luggage on the plane.
For other specific items, you can rely on us to check with the UEA authorities to make sure you are allowed to import them.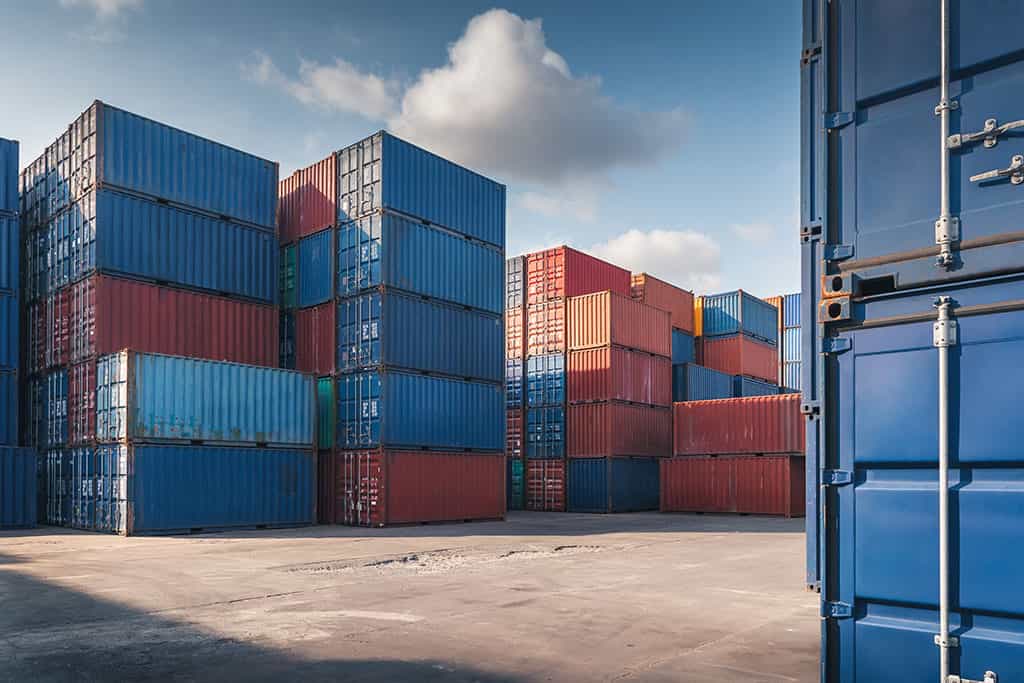 Shipping a Car to Dubai from the USA
Anyone moving to Dubai from the USA with the UAE residence permit can ship a car to Dubai. Once we verify that your vehicle is eligible for shipping, we'll start working on the required documentation:
Title
Bill of Lading
Original Invoice and OCO for new cars
US Custom Export Declaration
Value estimate
Order of delivery from the US
US Traffic Department Certificate of Vehicle Export
Valid insurance and ID documents
As for shipping options, you can choose to send your vehicle in LCL or FCL containers. Luxury cars usually go to the FCL or sole container. Unlike LCL, your car doesn't share space with other vehicles, and it is fastened to the floor to protect it from friction with the container walls and, thus, avoid scratches.
However, Roll-On/Roll-Off (RoRo) is also a good idea. Besides, it is affordable and even convenient. Your vehicle will be driven onto the ocean cargo vessel. Although it's considered a less safe shipment option, many cars arrive safely at the destination port. But with RoRo shipping, you can't leave personal belongings in your vehicle; they all must be removed.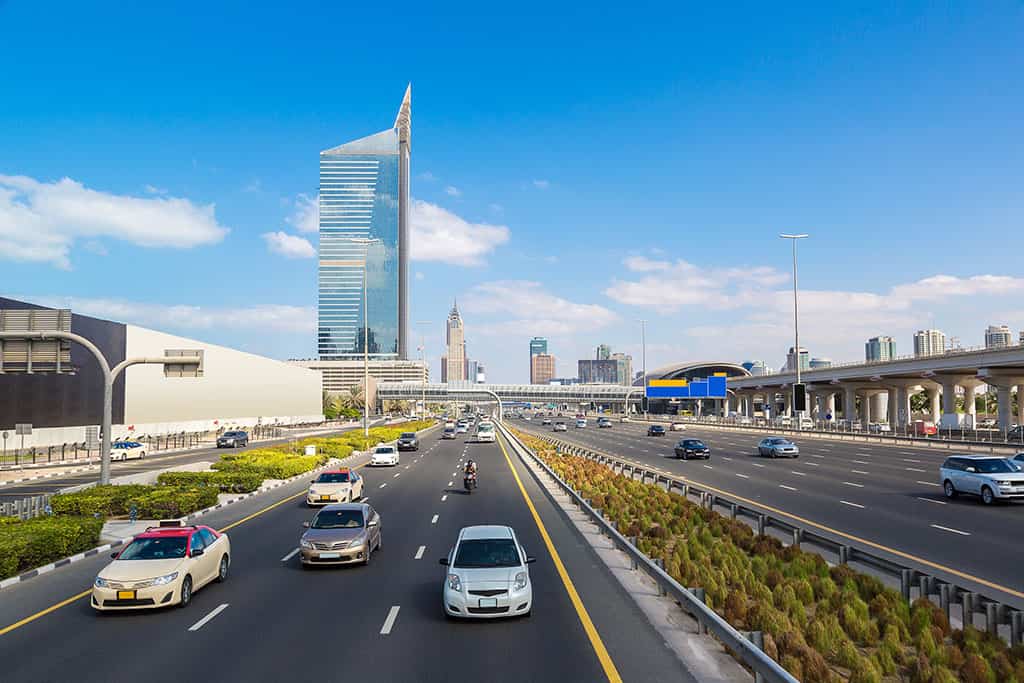 What to Know About Importing a Car to Dubai
If you are moving to Dubai from the USA, you should know that the UAE doesn't allow left-hand drive vehicles. Other things you should consider are:
You can ship only one car and one motorcycle per year
Vehicles with tinted glasses aren't permitted
Import duty is 5%
Value-added tax is 5%
A Vehicle Clearance Certificate is needed to import a car
A detailed description of your vehicle is a must
To ship a car that is over ten years, you need a special permission
You must have a residency permit to clear the vehicle from Customs and register it in the country.
A fine of $300 is applied if the shipment misses original documentation.
In fact, you don't need to worry about documentation because we will do all the paperwork to export and import your cargo.
The Cost and Time Of Shipping
No matter if you are shipping a car or household goods, the cost of shipping a car to Dubai varies. It rests on factors such as your current US address, the closest port to your location, the model of your vehicle, the shipment method, and the option you choose. Add also additional expenses for storage, taxes, door-to-door delivery, etc.
On average, you should expect to pay around $2000-$3000. As for shipment time, it's about 23-35 days by ocean freight.

FCL and LCL can be shipped by air or sea. Most people, from our experience, prefer the latter because it isn't expensive. But unlike sea freight, air freight is faster and more secure. It typically takes around 2-3 days for any international destination.
All our ocean cargo to Dubai arrive in Jebel Ali through the Gulf of Oman. If you book a door-to-door service, you should expect to get your goods within six to ten weeks. However, if a shipment arrives during the holy month of Ramadan, it might take another week before it goes through Customs.
Moving to Other UAE Cities from the USA
If you are a US citizen relocating to Dubai for work, perhaps you already know that the expat community in the emirate is quite extensive. Most US citizens reside in Dubai, with a smaller percentage living in Abu Dhabi or elsewhere.
The UAE boasts a high standard of living, and a majority of Americans adapt quickly in this city of the Persian Gulf. You'll find here any amenities you have in the US. Although Arabic is a native language, English is largely spoken as well.
If you need service elsewhere in the UAE, we can also deliver your goods to:
Abu Dhabi
Fujairah
Ras AL Khaimah
Sharjah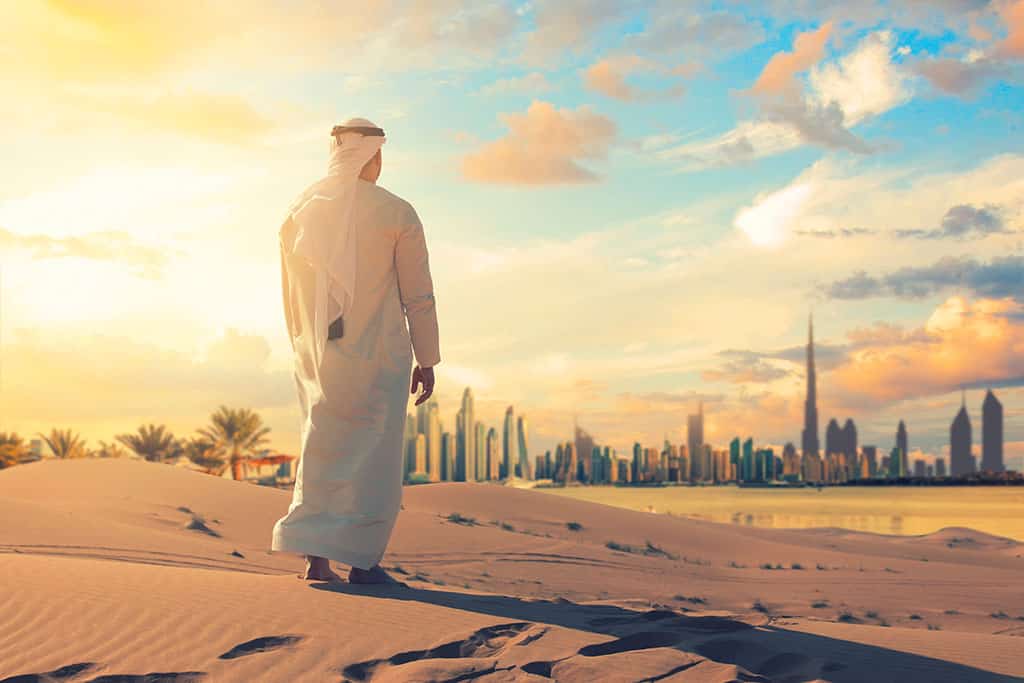 Packing and Loading
We can bring a container to your doors and organize your household goods' full packing and loading. Our agents located internationally cater to professional packing. For instance, they will bring pallets and crates for breakable items. All shipments will be safely arranged in the container.
Full Coverage Insurance
Some people think of insurance as a grudge purchase, but we tell our clients that there's a great benefit.
As a shipping company, we will do our best to ensure that your cargo arrives undamaged. However, we can't give a 100% guarantee. The shipping process involves many stages, such as handling the container several times before reaching the final destination. Besides, rough sea motions can stress the cargo inside the container in many different ways. In the worst scenario, your household goods can get wet, physically damaged, and even sunk or lost overboard. In reality, anything can happen to your cargo while in transit.
To avoid a situation like this, we strongly recommend purchasing international moving insurance. At SDC International, there are several options available to our customers.
We've helped thousands of our clients with a successful international shipment. We are committed to every detail and tailored service. If you are looking for a cost-efficient shipment solution, you can be sure we'll keep you under budget.
You can request our free quote or speak directly with our shipping agent at (877) 339-0267.