International Movers Seattle
Are you moving abroad from the Seattle area? Read about how SDC International Shipping moves clients from the Seattle area to destinations all around the world.
International Movers Seattle
Are you planning to move to another country from the Puget Sound area? SDC International Shipping moves clients from throughout the region to countries all over the world. We have our own crews and warehouses in Seattle, and are able to offer our full range of services to clients throughout the area.
International Household Moving from Seattle
There are many people who need to move abroad from the Seattle area. Many of them are people working in the high tech companies in the area who are moving abroad to work in local offices of their employers. Many others have been head hunted by companies abroad. There is also a huge number of foreigners who come to work or study or teach in the area and are returning to their home countries with their families.
Please note, that even if you are making a close move to Vancouver or Victoria, Canada, it is considered an international move and is significantly different than moving from one state to another, so because if that and to prevent unpleasant issues during your moving, it's recommended to use an international moving company for this.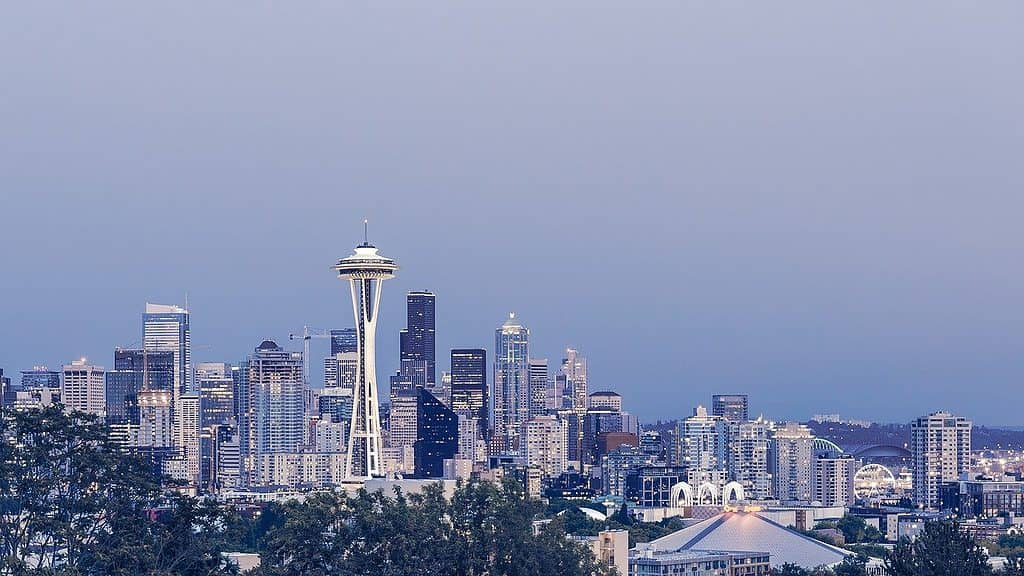 International Customs and Regulations
Though there are, of course, a huge variety of international customs and regulations throughout the world, there are some things that will be true wherever you are moving to.
Top on the list is the need to arrange for your legal status in the country you are moving to. For most of our Seattle area clients this usually is not a problem, as most of them are moving with a job and their employer has already arranged for their legal status upon arrival.
Are you a citizen of the country that you are moving to? Then you more than likely will not have any problems moving back there. However, you might have to visit the closest consulate to get some things in order. Luckily, many countries have consulates in Seattle, so for the most part it is not too much of an inconvenience. For returning citizens, many countries will want you to provide some sort of proof of living abroad for a certain period in order to qualify for the customs free import of your household goods. Also if you had any children born abroad, you should arrange their citizenship status before moving.
If you aren't a citizen you will have to arrange for your visa to the country. There are usually different visas for retirement and those who will be working. In many countries you need to be sponsored for a visa by an employer.
If you are a commercial entity sending a shipment to a company abroad, make sure that they know how to clear the shipment through customs. If you are opening an office abroad, the commercial attaché in the country's embassy will be able to guide you through the process of arranging for opening an office and the procedure for importing commercial goods.
International Car Shipping from Seattle
For many countries, the prospect of sending a car to another country is very attractive. Outside of left hand drive countries, there is usually a very big savings of sending a car compared to the price of comparable cars in other countries. This is especially true of Europe. Please check the specific updated regulations in your destination countries, as the European Union is currently in the process of adopting stringent automobile emissions standards, and a uniform policy has not yet been set, with different countries setting a different tax regime. For EU countries, right now electric or hybrid vehicles are the best to import. Some cars high carbon emissions are heavily taxed.
People moving with long term residency visas can import used cars tax free to most countries. There are a few countries outside of the left hand driving countries where importing a car is not a very good idea. For GCC countries, we commonly send luxury cards. To EU countries, hybrid SUV's are very commonly sent.
We can also send other vehicles abroad, including motorcycles, RV's, boats, and even snow mobiles. Any vehicles that are registered will need to be cleared before they can be exported, including trailers if they are titled in your state. Our logistics specialists will instruct you to send us the paperwork, and the originals of vehicle registration and title will be returned to you before they are picked up.
Moving from Seattle Checklist
The list of things that you need to do of course may vary according to the destination; but most people will need to do most of these:
Arrange for your legal status in the country you are moving to. If you are a citizen returning to your own country, see if you need to obtain any documents from the Seattle consulate to allow for the import of your personal belongings without paying customs. If you are an immigrant, you will need to get a visa. There are some countries that have special rules for citizens of fellow union member states like the GCC, EU, Australia and New Zeeland.
We hope that you had enough time to get familiar with the destination you are moving to. In case you are moving at the request of your employer, you may not have even visited the country yet. Whatever the case, we highly recommend that you make an additional trip to arrange for necessary things:

Health insurance – There are a few countries that have quality universal healthcare. However, in most countries even if you qualify for this as a legal resident, you are liable to find that it does not sufficiently meet your needs. You will likely want to purchase supplementary insurance or set up membership in a local health service. Set this up before you move. Also, when there, ask about coverage for existing conditions, the need to provide documentation and if the doctors will speak English.

Schooling – if you are moving with school aged children, it is a great idea to register them for school early. Many of our clients want to register their children in private English speaking schools, and in many countries space in these are limited. High school aged children probably need to bring school records with them. Public schools always require an address.

Finances – most of our clients choose to keep their American bank accounts after they have moved abroad. If you will be regularly accessing American funds, make sure that you have access to these while abroad. Check while you are there.

You should contact SDC International Shipping early to arrange for your preferred moving dates.
If you will be downsizing, don't wait until the last minute. Start disposing of the things that won't be moving with you early.
International Shipping Options from Seattle
SDC International Shipping offers a full suite of methods for relocating your family from the Seattle area to your new home. These include:
Private containers – We send 20' and 40' containers. 20' are suitable for most families. For those sending a vehicle in addition to their personal effects and furniture 40' containers will usually be more suitable. If you are unsure which of these you need, call us and ask for and on site estimate.
Less than full container loads – SDC International Shipping offers door to door service for shipments starting from 100 cubic feet. If you are unfamiliar with cargo volume, that is about the size of a fully loaded pallet.
Air Cargo – pricey but quick. Sometimes sea cargo can take months to arrive, air cargo typically takes only about a week.
Also, if you expect to be returning to Seattle in a few years, ask us about storing a portion of your belongings that you won't need abroad.