Seattle International Movers
Are you planning to relocate overseas from the Puget Sound area? Look no further than International Movers Seattle, your trusted partner in moving individuals and families to any destination worldwide. With almost 15-years of experience, we guarantee a seamless transition for your personal possessions, tailored to meet your specific needs. At SDC International Shipping, we take pride in guiding you through each step of the shipping process.
---
Obtaining a Price Quotation
We understand that the first thing our clients want to know is the price of shipping. You can start by filling out our free online quote, which will provide you with an initial estimate. However, please keep in mind that this is only a preliminary calculation. To determine the fixed price of your shipment accurately, we will need to conduct a survey of all the household items you plan to ship. This way, we can also include any additional services you may require. Therefore, it is essential to provide us with all the necessary information to ensure an accurate quote.
Moving Internationally from Seattle
Relocating overseas from Seattle requires expertise in paperwork, customs regulations, air or ocean logistics, legal considerations, and even translation requirements for items such as your household inventory. At SDC International Shipping, we have a dedicated logistics team that specializes in addressing these complexities, offering personalized solutions for your international relocation needs. To ensure accuracy, we can arrange for our agent to visit your location and conduct a thorough survey of your belongings, allowing us to provide you with a precise shipping quote. Rest assured that our team will handle every aspect of the process with utmost care and professionalism.
---
Packing, Loading, and Cleaning Services
When it comes to shipping, proper packing is crucial for the safety of your household items. At SDC International Shipping, we prioritize custom packing based on the fragility of each item. While there are several DIY packing options available, we strongly recommend taking advantage of our professional packing solutions. By booking our services, you can ensure a tailored packing experience that meets your specific preferences and budget.
Document Preparation 
The correct completion of documentation is essential for a successful international move. As a valued client of SDC International Shipping, you will benefit from the expertise of our global logistics coordinators who specialize in helping prepare the necessary paperwork for any country around the world. We not only provide you with the required export and import documents but also establish connections with our affiliates in your destination country. This ensures a smooth shipping process by facilitating prompt communication and collaboration. With our support, you will be guided through completing and submitting all customs forms, allowing us to initiate your international move efficiently.
Ocean or Air Freight Options
For our Seattle customers, we offer the flexibility of shipping your household goods either by ocean or air freight. The choice between these two options depends on various factors, including your destination country, the size and volume of your consignment, and whether you require expedited shipping. Our shipping specialists are available to provide personalized consultations to help determine the most suitable option for your specific situation.
Regardless of the chosen transit method, you can trust our competent team to devise the optimal shipping method and cost. We leverage our industry expertise to ensure a seamless and efficient shipping process that meets your needs and exceeds your expectations.
Determining Container Shipping Cost
The cost of container shipping for international household goods depends on various factors that come into play. These include the volume of your shipment, your preferences regarding a solo or shared container, as well as the distance between the original and destination ports.
To determine the most accurate container shipping cost for your relocation, it is recommended that you work closely with your dedicated relocation agent. They will assist you in assessing your specific needs and deciding on the type of container that best suits your requirements for moving your belongings from Seattle. By collaborating with our team, you can rest assured that we will provide you with a comprehensive cost estimate tailored to your unique situation.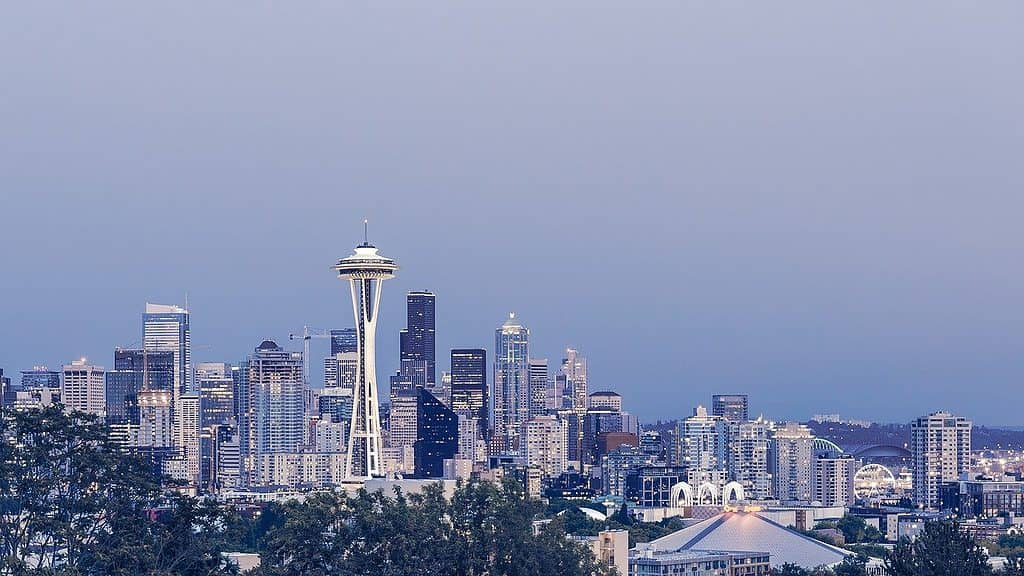 We'll Ship Your Vehicle
At SDC International Shipping, we provide reliable auto shipping and vehicle transportation services. If you have any doubts about whether your car is eligible for import in your destination country, our knowledgeable logistics agents are here to assist you. They can provide you with comprehensive information concerning import and export requirements, duties and taxes, transportation modes, and much more.
When it comes to determining the cost of shipping a car, there are several factors to take into account. These factors include the specific details of your vehicle, the origin and destination locations, the chosen transportation method, and any additional services you may require. By considering these variables, we can provide you with an accurate final quote that reflects the cost of shipping your car safely and efficiently.
Peace of Mind with Insurance Coverage
We understand that you may have concerns about the possibility of your household items being damaged during transit. Ocean transits, in particular, can be exposed to various risks. That's why we offer our clients a range of marine insurance plans to provide coverage for the loss or damage of your items in the container.
Our insurance options offer partial or full compensation, ensuring that you have peace of mind throughout the shipping process. In the unfortunate event that any of your belongings are lost or damaged, our insurance plans will help protect you financially. We prioritize the safety and security of your items, and our insurance coverage further demonstrates our commitment to delivering exceptional service and support throughout your international move.
---
Specialized Services for Artwork and Piano Shipping
When it comes to shipping overseas artwork pieces and pianos, the utmost care and safety measures are crucial. At SDC International Movers from Seattle, we employ custom crates and professional packaging solutions to ensure the secure transportation of your high-value possessions.
Piano Shipping
Transporting a grand piano, a delicate and sizable musical instrument, requires meticulous attention to detail. Whether you need to tune it or plan to move it overseas, a delicate approach is essential.
Moving a baby grand piano on your own can pose risks to both the instrument and your personal safety. To mitigate these risks, we highly recommend hiring professional piano movers who possess the expertise to crate and safely transport your valuable asset to the port. To learn more about our comprehensive preparations and shipping procedures for pianos, simply click on the button below for further information.
Safe and Reliable Artwork Shipping
If you require secure overseas artwork shipping, look no further than SDC International Shipping. We specialize in transporting and delivering fragile fine artworks, including oil paintings, sculptures, antique furniture and interior pieces, and other high-value artwork items. Our meticulous crating techniques ensure the safe and intact delivery of your precious cargo. Trust us to handle your valuable artwork with the utmost care and professionalism, providing you with peace of mind throughout the shipping process. Contact us today to discuss your specific artwork shipping needs.
---
It Takes Professionalism to Gain a Man's Confidence
"My FCL shipment was very successful. From the very start to delivery, everything worked well. The team was extremely professional with packing and customs papers. These guys saved me lots of effort and time. Thank you, SDC." 
"I am very satisfied with SDC International Shipping. In my previous experience, I hated to be hit with an additional fee. It often happens with mediocre cookie-cutter companies. But it was different with SDC. They gave me a quote to move my stuff from Seattle to Germany and it didn't change. From the beginning, they were honest and transparent. This mover was worth the money I spent." 
---
Are You Ready to Embark on Your Journey?
Whether you're planning a relocation to countries across Asia, Europe, or other worldwide destinations, we are here to assist you every step of the way. At SDC International Shipping, we offer a comprehensive range of services, backed by our proven expertise and years of experience. You can rely on us to provide you with the support and resources needed to make your move a seamless and successful one. Let us take care of the logistics while you focus on starting your new chapter. Get in touch with us today and discover how we can make your relocation a stress-free experience.
Our email: [email protected] 
Our phone:  (877) 339-0267