Brazil
The Expat community in Brazil never stops expanding. With booming economy industries, such as mining, manufacturing, and agriculture, many job opportunities exist for expats moving to Brazil from the USA. Most expats arrive in Sao Paolo, which is a hub for technology, finance, and services sectors, attracting people from all corners of the world. So it's no wonder that the city boasts a diverse culture. The second-largest community of expats is found in Rio de Janeiro. 
If you are relocating to Brazil, you need a reliable company to move your personal belongings. SDC International Shipping is a household mover that can help you move to Brazil.
---
What Can You Ship When Moving to Brazil? 
When it comes to household goods, you can take almost anything with you. The only condition is that you should have possessed them for at least six months. Otherwise, your personal items will be deemed new, and you'll have to pay high taxes. 
You can ship the following: 
If you are looking to ship a vehicle, you must know that only new cars are allowed for import to Brazil. The same applies to motorcycles. Only diplomats are exempt from this rule.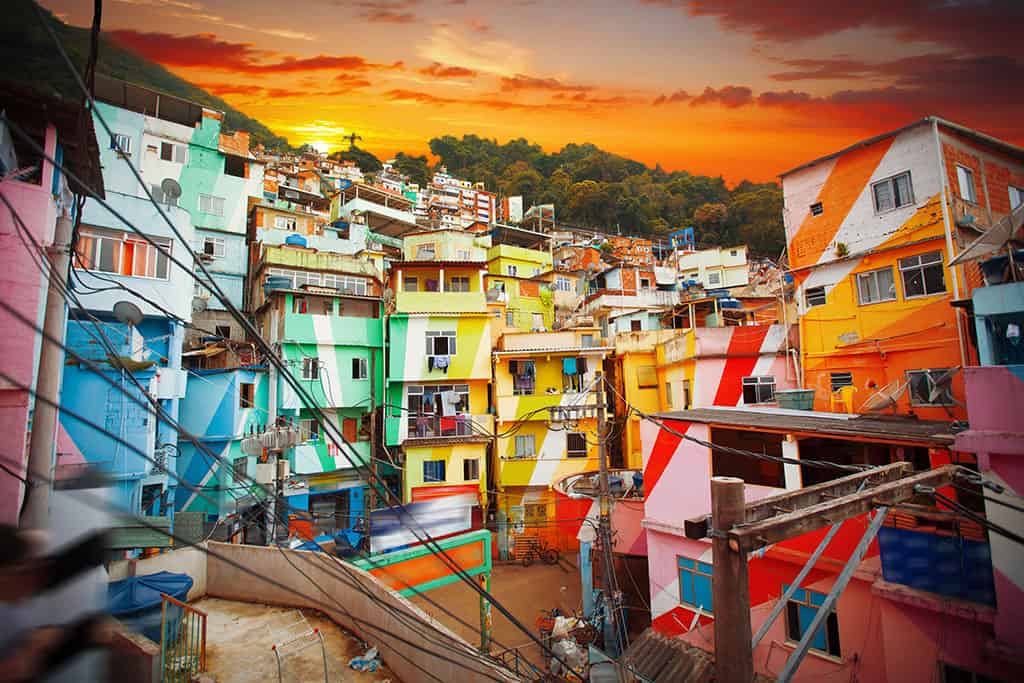 ---
Decide on the Transportation Mode 
Under transportation mode, two types of containers are meant. For example, you can select an FCL option (Full Container Mode) when the entire container is at your disposal. Then, you won't share it with anyone else. Contrary, if you choose an LCL (Less than a Container Load), you will share the space with other customers. 
In the first scenario, we can bring a solo container to your home and even help with packing. However, some delicate items need to be packaged and crated to avoid damage during transit. 
In the second scenario, we'll pick up your cargo and transport it to a warehouse. After the container is filled with other customers' shipments, it will be ready for ocean or sea freight. LCL cargos are usually either once a week or every two weeks. 
---
Airfreight or Ocean Freight?
Two variables are in play when it comes to a shipping method. These are time and cost. For instance, air freight is the fastest option, but it is also the most expensive. 
If you are moving to Brazil from the USA with a small shipment, then Less than a Container Load (LCL) is the cheapest method by the ocean, and you won't need to squeeze it into your budget if you even decide to send a small consignment by air. However, if you are not in a hurry, we recommend sea freight. 
Needless to say, air freighting a Full Container Load (FCL) would be very pricy. So, again, if the time is not a problem, the best bet is ocean freight. 
---
Ocean Freight Duration from Brazil to the USA
The duration of ocean freight shipments from Brazil to the USA depends on several factors, primarily the distance between the origin and destination ports. For instance, the distance between the east coast of the USA and certain northern ports in Brazil is relatively short, resulting in shorter transit times. Conversely, ships traveling from the west coast of the USA to Brazil cover more nautical miles, thus increasing transit times.
Santos, as the largest port in Brazil, serves as a prominent hub for ocean freight. Other important ports for shipping between Brazil and the USA include Rio de Janeiro, Pecem, Itajai-Navegantes, Rio Grande, Fortaleza, and Paranagua.
Due to the variations in distance and specific port locations, the average ocean freight duration can vary. It is advised to consult with our shipping experts to receive accurate and up-to-date information regarding transit times for your specific shipping route.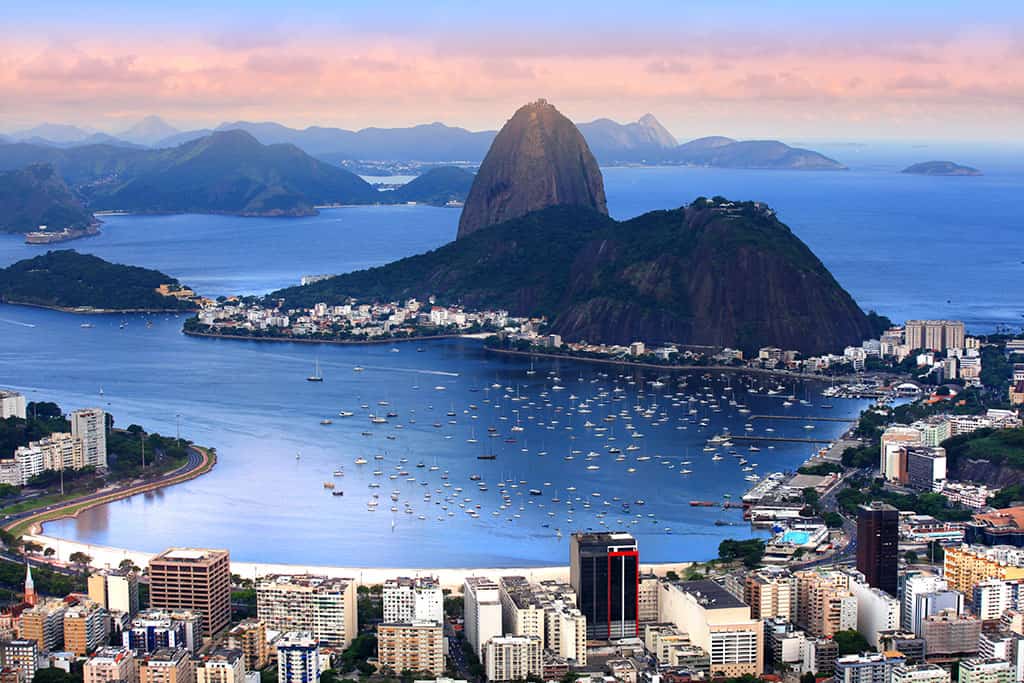 ---
How Long Does It Take to Ship By Air?
When moving from the USA to Brazil, opting for airfreight is the quickest method to ship your cargo. Beyond its expedited nature, airfreight offers additional advantages, making it an attractive choice.
Airfreight is not only suitable for time-sensitive shipments but also provides heightened security for transporting high-value items. With tighter controls and monitoring in place, air transportation offers peace of mind knowing that your valuable belongings will be handled with utmost care and are less susceptible to theft or damage.
Consider airfreight as a reliable and efficient option for your international move from the USA to Brazil, especially when you prioritize speed and the safety of high-value items.
---
Moving a New Vehicle to Brazil
It's true, under current regulations, individuals aside from diplomats are unable to bring their used automobiles with them when moving to Brazil. The country only permits the importation of new cars and motorcycles for personal use. In rare cases, vehicles that are over 30 years old may be imported, but this is not applicable for most of our clients. Additionally, all cars from the USA must comply with Brazil's emission control standards.
However, if you have a brand new vehicle that you'd like to take with you to Brazil, we can assist you in arranging its transportation. We offer options such as shipping the vehicle in a container or utilizing RoRo vessels. Our services also cover necessary paperwork and the clearance of your vehicle through Customs, ensuring a smoother process for you.
---
Paperwork For Removal to Brazil 
Paperwork can be strenuous and intimidating. For example, when moving to Brazil from the USA, you'll be faced with substantial paperwork to import your household items to Brazil. But the good news is that you can take the burden off your shoulders by letting your international moving company take care of every detail of customs procedures. 
At SDC International Shipping, we have customs specialists to assist you in releasing your personal effects through customs. From our part, we'll prepare the Bill of Lading when working on your cargo, and from your side, you will need to provide us with the following documents: 
Notarized copies of passports
Temporary work visa or PR
Sworn copies of a Brazilian tax card. 
A detailed inventory of shipped items in Portuguese
Two copies of notarized airline tickets
Affidavit of employment contract 
Returning citizens must present a declaration of residence abroad
Baggage declaration 
Guarantee bond
Utility bills receipts 
Proof of at least one year of living abroad (residency proof)
Fumigation certificate ISPM 15
Please note that you won't be able to clear your container without these documents. Therefore, we will process shipment only when we receive all these documents.
All wood items must have a fumigation authorization. If we use wooden crates for some of your delicate items, we will use only wood that meets this rule.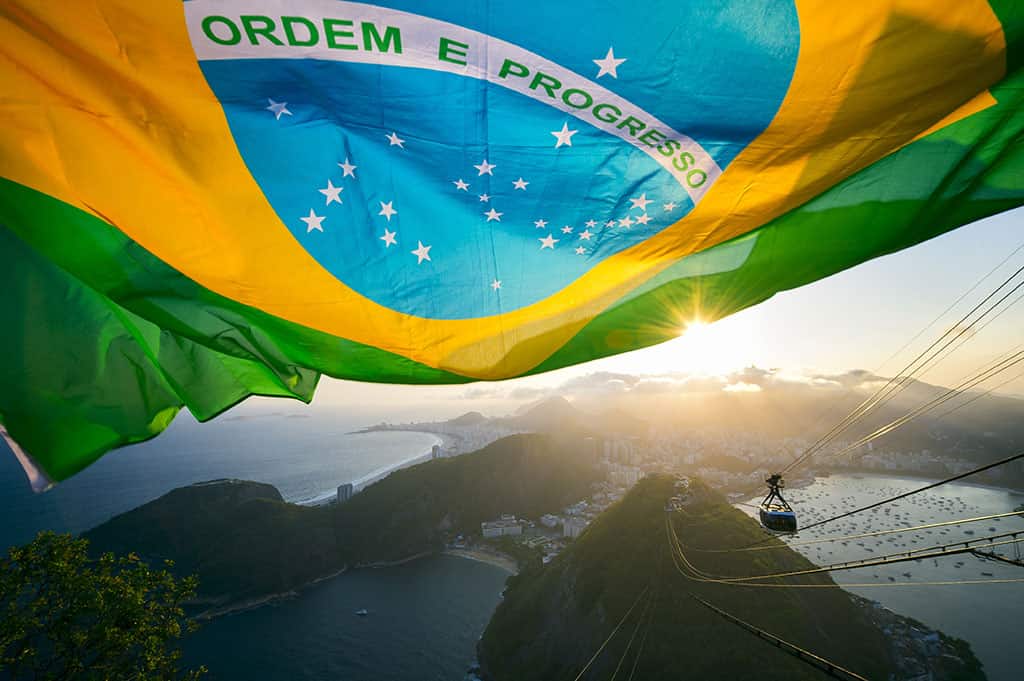 ---
Make Sure Not To Skip These Tips 
There are many things to consider when moving to Brazil from the USA. We'll share them a bit later, but before a few more words about household items, you are taking with you. 
Brazil allows the import of appliances and electronics, such as computers, smartphones, TVs, printers, digital cameras, electric guitars, etc. However, you can send only one item per each. On the front of the appliance, some of the American plugs won't work in Brazil. For instance, the USA mainly uses types A and B plugs and outlets, while this Portuguese country mostly uses type C. But what is more interesting, Brazil doesn't have a uniform voltage system. Some areas are powered on 120V and others on 100V. So you are lucky if you move to an area that uses the same system as in the US. Otherwise, you will need a voltage converter and adapter to keep your devices from damage. Or, perhaps, it may sound too complicated and confusing, and you may choose to leave some of your American devices behind. 
What else? Check out the list. 
The addresses on the CPF and the shipment destination should match;
A CPF number is a must for all cargo; 
Your temporary residence permit must be valid for at least 180 days;
A Bill of Lading must include the freight cost and Harmonized Code for personal goods;
Temporary visa holders must have signed a 50% Guarantee from the total declared value. 
New items should be declared; otherwise, they will be subject to duties and taxes; 
A shipper must be present at Customs to claim their cargo and should claim their consignment within 90 days after landing in Brazil;
Freight must arrive in Brazil within 180 days after the arrival of a shipper;
US PR holders must prove they resided in the states at least one year before moving to Brazil;
Visit the Brazil immigration and customs services page for more information.
You may need to be vaccinated against certain diseases. Check the CDC vaccination recommendation for that.  
Check with respective authorities for regulations to bring pets.
As you see, the list is quite extensive. Brazil imposes stringent rules towards imports, so careful preparation is key to a successful move. 
---
Moving to Brazil with SDC International Shipping
If you are looking for the best international remover, our international logistic professionals will help you ship your household items. We can develop a custom solution for your particular situation. For example, we have special offers for three-bedroom houses. 
You can contact us any time. We are available 24/7. Plus, getting a removal quote with SDC International couldn't be easier, and it just takes a few minutes to complete it.