SDC International Movers
An international move is exciting, it is a time to start over, to establish a new business, or to re-establish family ties. Americans also like to retire to overseas locations where their budget will do more for them or the weather is more to their liking.
Moving your personal belongings to your new home safely is our raison d'etre, our only goal and singular mission statement. Your things will be collected, moved, and delivered on schedule. You will know the cost of your shipment. You will be updated on your shipment's status. We have the knowledge and experience to accommodate your particular circumstances. No two moves will be the same, but what will always remain constant is SDC's commitment to safely delivering our clients shipment to destination.
SDC International Shipping, Inc. started as a small local subcontractor for international movers in the Los Angeles area and has grown to be a large international moving company with a global presence and network. Each year SDC International relocates clients to locations around the globe.
SDC has dedicated facilities for storage and shipment preparations in the US and in Europe and has exclusive partnerships in other parts of the world. Licensed by the Federal Maritime Commission for international sea shipments SDC has dedicated teams on both the East and West coast and can service clients with origin destinations anywhere in the United States.
International doesn't mean only exporting, when we go to the port, we prefer to return with full trucks as well. SDC International Shipping is a company of international movers Los Angeles. From our home base in LA, we regularly deliver relocation shipments throughout Southern California, Arizona and to Las Vegas. We move clients from anywhere in the world to locations throughout the United States. If you live abroad and are coming to the United States, we welcome you and are ready to deliver your belongings to their destination.
The earlier you start planning your move, the better. The earlier you know about important issues, the better we will be able to serve you.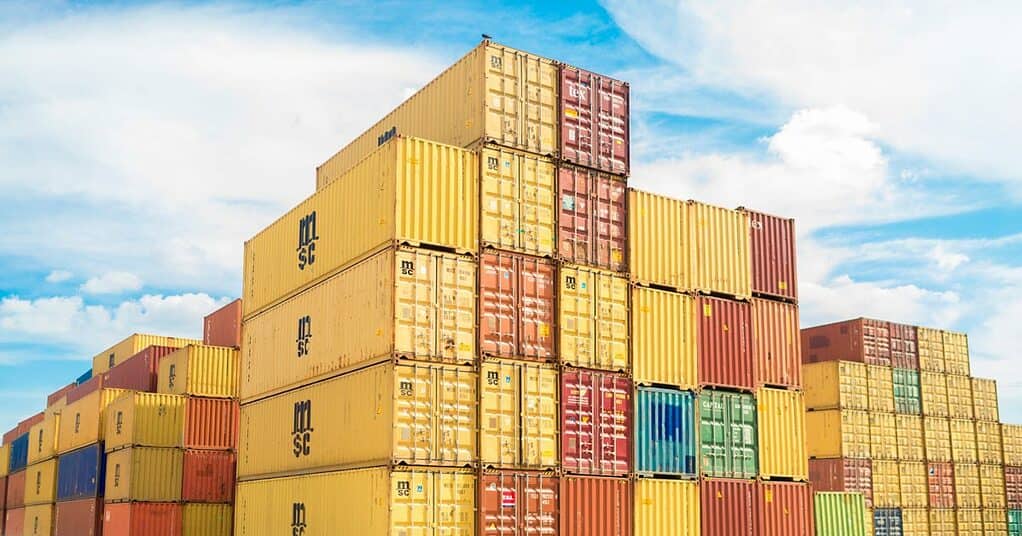 International Moving Companies Rates and Costs
The cost of an international move is as varied as there are combinations of origins and destinations. How much will your move cost? There are many factors that go into the cost of an international move. There are some locations that are more expensive and others that are closer to major ports that are well served by shipping lines competing for business that will allow us to move you at a lower cost. Some locations require special logistics or extra movers. SDC is an international moving company worldwide and can facilitate any shipping need. Call us to describe your move, and we will get you an indicative cost within the day.
Your relocation specialist will be able to give you an initial estimate of the international moving companies' rates and costs. This will give the estimated cost including the rates for all extra services if needed, and the estimated port fees and DTHC (destination terminal handling charges) which are a standard on international shipping. The original estimate that we send you will include all known costs.
There are some factors that can't be factored into an estimate. Shipping containers are randomly chosen for inspection at destination ports. We have no way of knowing when a container will be inspected. As an international moving company to Europe, we also send many automobiles to Europe each month. Cars usually have to go through a licensing facility near the destination port, and we have no way of accounting for the cost of inspection and/or localization.
SDC International Shipping encourages our clients to bring us competing estimates. Cheapest is not usually the best, and many times what sounds cheap in the beginning ends up being very expensive to the client in the end. If you are on a restricted budget, we do have options for you, especially if you are moving to Europe or to Australia. Look into our groupage consolidation shipments.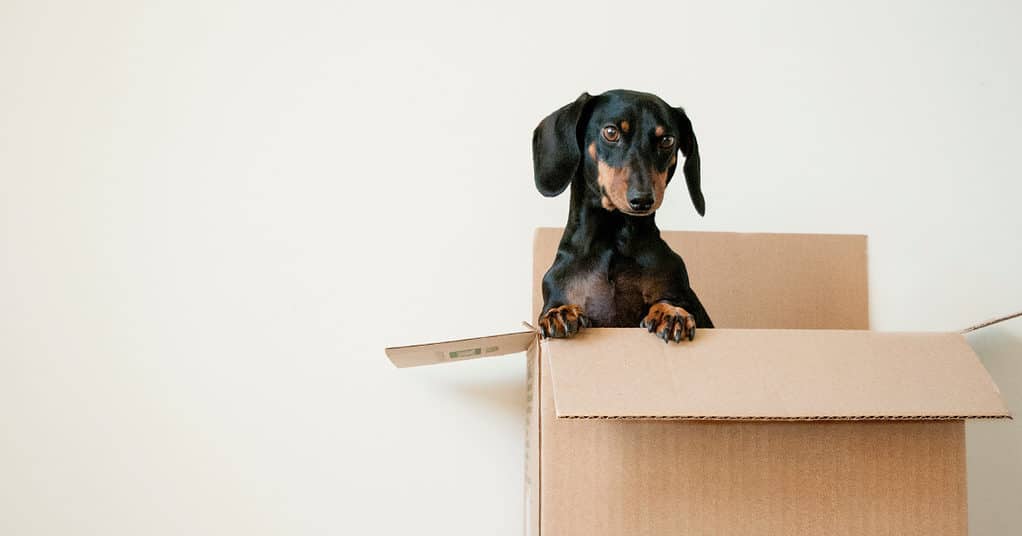 Door to Door International Moving Company from the USA to Anywhere in the World
There are several methods for sending your belongings to your destination. If you are sending household goods and personal effects, you will most likely be interested in our door to door service.
SDC International Shipping, Inc. is a door to door international moving company from the USA to anywhere in the world. In the past year, SDC International Shipping has made door to door moves from origin locations across the United States to hundreds of destinations throughout the world. (There are very few locations that we can't deliver to such as Iran and North Korea, where there are US government restrictions embargoing exports to these countries.)
While SDC specializes in door to door household relocations, it isn't the only service we successfully do every day. Commercial shipments are often delivered to ports or to our warehouses, what is called port to door service. Vehicles are typically picked up from your home but delivered to ports, as many countries require vehicles to undergo inspection and localization at facilities near the point of entry. This is calleddoor to port service. There are other instances where clients prefer to pick up their belongings from the port, but you have to be very careful with this. Unless you have done this yourself many times and are familiar with the exact import process at your destination port, choose a door to door service.
International Moving and Storage
It's ok to order door to door service, even if you haven't found a place to live yet. But what if you don't have a destination address yet? Lots of people move to another country before they find a place to live, intending to find one when they arrive.
Sometimes this does not represent a problem, as it takes several weeks from the time your things are loaded from your home in the United States until they are delivered to your destination location, giving you enough time to contract a residence.
As a specialist in international moving and storage and an international moving company worldwide, SDC International Shipping maintains storage warehouses in the United States and worldwide. The choice of your storage location will be coordinated with your relocation specialist based upon a number of factors.
In general, it will cost less money to store in the US, but you have to keep in mind that from the time you notify us that you want us to forward your shipment to your ultimate destination, we can only then start reserving a spot on a boat, etc. When we use storage at your destination location, shipping from the local warehouse to your address will take only a few days rather than weeks.
Shipping and delivery schedules can also be slightly altered to add an extra week or so in delivery time. Delivery dates can't be promised accurately, and for lots of reasons out of the control of the shipping company, a delivery originally planned for 5 weeks might take 7.
Another advantage of using an international moving and storage company is for people going overseas temporarily, like academics and business people. For them, we can store a portion of their belongings in our local warehouse and send what is needed to their overseas location.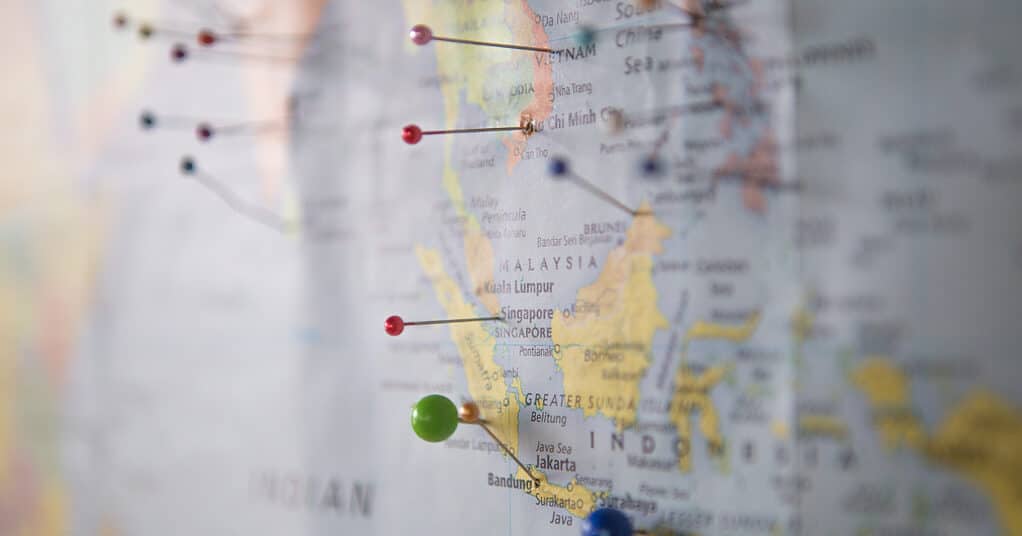 International Movers and Packers
Moving overseas is quite different than relocating from one state to another within the US. When you move from California to New England, you can do whatever you want. When you move from California to England, you need to confirm with a long list of laws and regulations including immigration laws, shipping materials, and taxation.
Sometimes these are trivial things, at other times careful attention needs to be paid or your shipment could be held up for several weeks until you sort it out, all the while being charged fees at the destination port.
Using the services of international movers and packers you should be able to concentrate on important things like visas and settling things before you depart, and leave conforming to the international regulations to the professionals. SDC International Shipping is an international moving company worldwide. Our movers and packers use only approved packaging materials approved for international shipments. This includes wood, cloth and carton made especially for international moves and meeting strict environmental regulations from many countries.
Shipping inventories need to be exhaustive and accurate, this list will be prepared by our professional international movers and packers. It doesn't matter what your destination country is, they will always ask for this list.
Affordable International Moving
SDC International Shipping regularly sends client shipments by air. These are really great when the shipment is relatively small or the urgency is relatively great. Most often utilized by our commercial clients, air shipping is quick and effective, with door to door service usually only taking a few days. The downside is the high cost which makes it impractical for complete household moves.
Well aware of the importance of maintaining first class service while reducing costs to our clients, SDC International Shipping developed the groupage consolidation method for shipping. Typically, when people send only a few hundred cubic feet, the shipment is sent to consolidators, who combine the shipment with other shipments to the same port. This isn't a bad system, and we use it ourselves on a regular basis.
However, as our client base has grown, we have been able to make these groupage containers ourselves. As a high capacity international moving company to Europe, we can take advantage of economies of size and pass the savings along to our clients.
While working with consolidators is effective, there are lots of added fees because of the necessarily added handling. Since we fill our own containers, we can take advantage of the space left over, just like the consolidators do. Only since we're the ones doing the consolidating, you don't have to pay extra consolidation and deconsolidation fees.
Another great advantage to this system is that it will allow you to take any amount of cargo. If you are moving a four bedroom home, for example, your things probably won't fit into a 20' container, but a 40' container will have lots of empty room (not recommended) and you will be paying for the empty space. So even if you have a large move, groupage consolidations can reduce your overall shipment costs.
Here's What Our Customers Are Saying About Us.
Timothy L Moving

from Australia To

Germany
They were able to move our items without any lacking items and nothing has been damaged to our furniture. They really take good care of it, despite some delays on the way to our new place. All in all, it was a great, stress-free move we had with them. We highly recommend SDC to everyone
Gregg S. Moving

from Australia To

Germany
These guys are the most professional, friendly and efficient lovers I've ever used. I like the team so much I requested them a second time within a few weeks when I needed to move into my permanent residence. Highly recommend. First class
All You Need To Know About International Moving
How do I ship my belongings overseas?
Your belongings can be shipped overseas in a variety of methods. The most appropriate method will be determined according to your schedule, budget, the size of your shipment, the final destination for your shipment, and the origin from where your belongings need to be picked up. Our logistics experts will find the combination that best meets your needs. The most common ways of shipping are by sea and air. Depending upon shipment size, sea shipments are sent via full-sized containers known as FCL shipments (Full Container Load) available in 20' and 40' sizes. Smaller sized shipments are sent either using what is known as LCL shipments (Less than Full Container Load) or our own groupage consolidations discussed above.
Does anything get shipped by land?
If you move to Canada or to Mexico, your belongings are shipped via truck. While they are close and seem very similar, these are foreign countries and require visas and permits just like every other country in the world. Your belongings will go through customs, and you need to get your paperwork ready just like every other foreign country.
What are the best international shipping companies?
The first thing you want to look for in the best international shipping companies is knowledgeable and experienced personnel. Anybody can pick up a box and put it in a container, but knowing how to take the extra time and effort to minimize the potential damage to your personal possessions is an art. All competent American international shipping companies will hold a license from the Federal Maritime Commission, a US government commission charged with ensuring that the international ocean transportation system conforms to regulations and protects consumers. It is always a good idea to check online reviews from known respectable sources such as Google and Yelp.
How do I choose an international moving company?
If anything sounds too good to be true, it probably is. Beware of price quotes for moving services that sound much cheaper than other ones. If you want to choose a moving company, look for one that will offer an onsite estimate of your shipment size and moving costs. Choose a moving company that is willing to compare their price quote to anyone else's, and don't forget to call them up and actually do it.
Do international moving companies pack your stuff?
Moving companies will pack your belongings for you. This is always considered a premium service that sometimes those moving on a tight budget prefer to forego. There are many advantages to having your belongings packed for you: the Packers will provide the packaging material for you, the packing material will be new and meet the standards demanded international shipping, your valuables will be better protected, sometimes using special boxes for items like paintings or bicycles. An experienced team of movers will move hundreds of clients each year. Take advantage of their experience. Remember that if you plan to insure your shipment against damage, it can only be done if your shipment has been professionally packed.
Do international moving companies load your stuff?
The first thing you want to look for in the best international shipping companies is knowledgeable and experienced personnel. Anybody can pick up a box and put it in a container, but knowing how to take the extra time and effort to minimize the potential damage to your personal possessions is an art. All competent American international shipping companies will hold a license from the Federal Maritime Commission, a US government commission charged with ensuring that the international ocean transportation system conforms to regulations and protects consumers. It is always a good idea to check online reviews from known respectable sources such as Google and Yelp.
How to ship your household goods to another country?
If you want to ship your household goods to another country, contact a professional, experienced shipping company that will offer a variety of options matched for your specific needs. Make sure to check the specific import restriction of the country you are moving to and only ship things that are allowed.
How to ship my car to another country?
In most cases shipping a car to another country will involve title clearance. The car's title must be free and clean. We will need the original title in order to export your vehicle before it is picked up for shipment. You can ship your car to most countries. Consult with your relocation specialist to discuss the particular details as they will vary from vehicle to vehicle and location to location. SUV's don't always fit into shipping containers and require special logistics. Different destination countries will have varying rules for the import and local registration and this will affect the method for shipping your car. Motorcycles, campers, boats, and other vehicles can also be shipped.
How to make a household moving internationally?
If you are interested in international household moving, you should start looking into the formal legal requirements of your destination country. Do you require a visa? Do you need to obtain any documents from your local police or the consulate of your destination country? Will you be exempt from taxation? Do you qualify for return citizens? Leave all the technical issues of the move to the professionals of SDC International Shipping, and make sure that all of the legal issues have been taken care of.
Which is the best of international moving companies?
SDC International Shipping, Inc. is the best of international moving companies. SDC has experienced movers, knowledgeable relocation specialists, and a professional logistics team who work together to give you the best experience in your international move.
How to pack my house before my international move?
We highly recommend that you don't pack your own things. Using our professional packing service is a much better option. If you do decide to pack your own things you have to follow important rules: only use new, high-quality moving boxes (definitely do not use supermarket boxes or anything that has been in contact with animals or vegetation). Make sure to number your boxes and make an accurate inventory list. Try to be as specific as possible (for instance, write "kitchen utensils" instead of "miscellaneous")
How much do international movers cost?
The cost of international movers varies with destination location, origin location, size of shipment, contents of your shipment, special logistics, and other factors. Your relocation specialist should be able to provide you with an accurate estimate.
Looking For International Moving Companies? Choose Us