International Movers San Diego
An International Moving Company from San Diego, specialists in relocation and the shipment of household goods, commercial and personal, and vehicles from San Diego and Southern California.
International Moving Company San Diego
Are you moving to another country from the San Diego area? Though SDC International Shipping is a national company, it is based in Southern California. Our moving vans traverse San Diego and Chula Vista daily, and we can pick up and pack your cargo at your convenience for shipment overseas.
Many of our clients from San Diego are going abroad for a few years at the request of their employer, or are people who have come to work in the USA and are returning to their home countries If you are moving temporarily and need us to store a portion of your belongings, our nearby warehouse is available to store a portion of your belongings long term, while we ship the remainder overseas. Our movers can do this on a single pick up date. For our clients relocating overseas, we offer the first month of storage complimentary.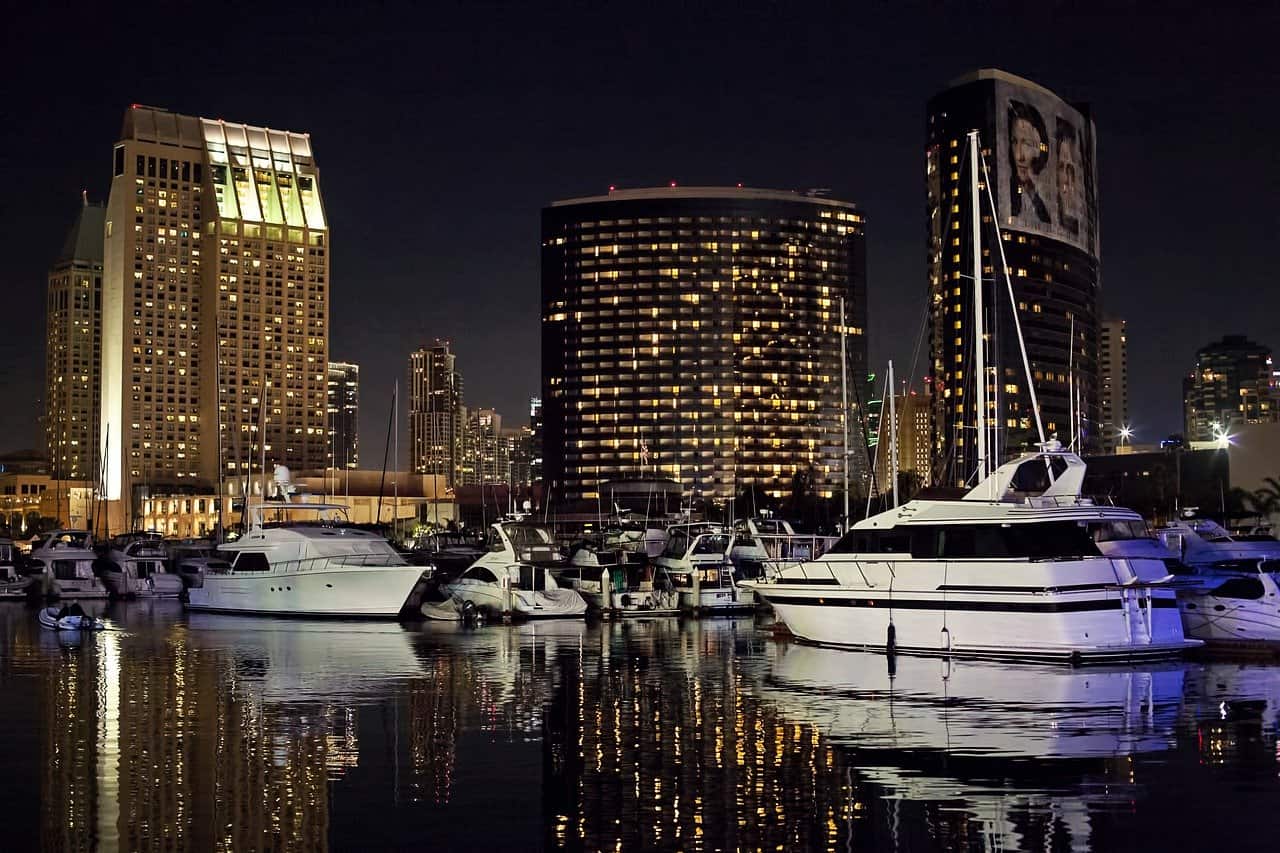 International Movers San Diego: Household Moving
If you haven't already visited the country you are moving to yet, we highly recommend it. No amount of reading on the web or experiences from your colleagues will prepare you for awaits you in a new country. Some of the critical things to check out are apartment sizes and educational possibilities for children. International household moving from San Diego may mean downsizing temporarily. We can help with the storage if you decide to go that route.
One of the things that you need to check is if your furniture will fit into your new home. Sometimes, there are even problems getting things through the door. Things that do fit, however, should be sent to your new in most cases. Outside of the hassle of trying to find furniture as soon as you arrive, there are few places in the world that will offer things of comparable quality to what you have become accustomed.
We will make efforts to save you cargo space, whether you are sending a full container or just a few hundred cubic feet of cargo. We recommend using our packing service, which will also save you time and ensure that you are provided with new, top quality shipping material.
International Customs and Regulations
Another reason to use SDC International Shipping's packing service is to ensure that you conform to international customs and regulations. Our logistics department will always try to ensure that you have provided the necessary documents for shipping. But our packers are an integral part of the international moving process. Different locations will have different demands for packaging materials, wood products, etc.
Our packers will also create your shipping list for you. The inventory of the things in your shipment has to be accurate and prepared according to the demands of the country you are moving to. You must check that this list is accurate, and depending on your destination, you might want to translate this list.
If you have a long-term resident visa or are a returning citizen of your destination country, you can send your used personal items without tax to most countries. (If you are a citizen of an EU, this will be true of any EU country.)You can always send new things, depending on the country there might be import tariffs and usually some sort of VAT or GST (similar to American sales taxes) which can be quite high especially in Europe. It is really important to ensure that you have the right to import.
International Car Shipping from San Diego
Some countries have strict environmental regulations and make it difficult to import a car. Luckily for San Diego residents, California has environmental regulations that are the strictest in the United States. This means that the car you're driving in San Diego probably already meets the environmental rules for your new home. SDC International Shipping is an international car shipping form San Diego company.
In about one third of the countries in the world, where they drive on the left hand side of the road, importing a car from the United States does not make a lot of sense. There are a few exceptions, but if you are moving to a destination country where they drive on the left hand side of the road and have the automobile steering column on the right, you probably shouldn't send your car. The typical exception for this rule will be antique cars.
Motorcycles can be imported to most countries, some even where cars are not allowed. Some countries allow light motorcycles but not heavy ones. Motorcycles will be crated. When sent in your container, they will also be secured.
When we place a licensed vehicle within a container that includes household goods, it will always be the last thing put in. This allows for the car's removal for inspection upon arrival at the destination port.
For our San Diego clients, cars can be sent in a variety of methods. Sometimes we send a car carrier to pick up your car if we are not putting them into your container.
Some countries allow for the import of pleasure craft and recreational vehicles. If you have a jet ski, that can be sent as well, make sure to let us know about it right away.
International Movers San Diego – Checklist
Start early. The earlier you get started, the easier it will be for SDC International Shipping to meet your needs. Some things should be done even before you order you shipping. Some countries have long processes for obtaining a residence visa or require you to have a signed employment contract before you can move there.
Make sure that your whole family is fully immunized. Most countries in the world now require that you have the MMR vaccine. Consult the website of the CDC for recommendations for your destination country. Some countries will have recommendations for tropical diseases or other things uncommon in America that you might not have needed as a tourist but will require for long term living.
Long before you travel, look into the health care system for your destination country. Do you require insurance? While there are a few destinations where you will have health care immediately, rules vary greatly and you do not want to be uninsured.
International Shipping Company San Diego
San Diego residents have many shipping options available from SDC International Shipping. The vast majority of our business is packing containers with household or commercial goods and sending them in a boat to another country.
Sea shipments make the most sense. It is possible to send an entire household, including personal items and even some "supplies from home" at a reasonable cost. However, depending on your ultimate destination, a move from San Diego could take 5 – 10 weeks, which might not work for everyone
If you need something urgently, you might want to consider air cargo. We usually pick up air cargo from our business clients who have a partner at the destination. This is an expensive method, but really convenient.
For some destination, 20' containers make the most sense. For full households larger than 3 bedrooms, a 40' container is necessary. If you are sending a vehicle in your shipment or other large items, a container known as a 40' high cube is sent.
Not all of our clients send entire households. To most destinations in the world we are able to send less than full container loads, starting from 100 cubic feet. Our highest volume of cargo is shipped to Europe and Australia. If you are moving to one of these destinations, ask your SDC relocation specialist about groupage consolidations which will allow you to send almost any amount of cargo at the best rates.