Keep calm. We'll make your move drama-free.
Hearing people singing the praises of expat life in Taiwan is pretty common. That's why InterNations has been ranking this island country expats' favorite place to live for the third year in a row. Out of 753,000 foreign workers, as of April 2021, 10% (12,000) are from the US. Taiwan has become pretty popular for its quality of life, affordability, safety, and friendliness. So it's good news for those moving to Taiwan from the USA.
SDC International Shipping is an international household mover from the USA to Taipei and other cities. We also move vehicles and cars, including sensitive shipments, such as pianos and artwork objects. We are one of the largest shipping companies in the US that can handle the packing, paperwork for import clearance, and much more. 
Read on our information on moving to Taiwan from the USA and learn about the type of services we provide.
Moving to Taiwan Shipping Services
After you hire SDC, our logistics experts will be involved in getting your belongings or auto from the point of origin to your destination.
International freight service includes arranging for packing, pickup, trucking, road transportation to the port, and air or ocean transport. Transport for full container load (FCL) or less than container load (LCL) shipments of heavy items is almost by ocean freight. However, you can opt for air freight if you need expedited shipping or a more reliable solution for high-value personal effects. In addition, the service may include customs paperwork for export and import, including duties.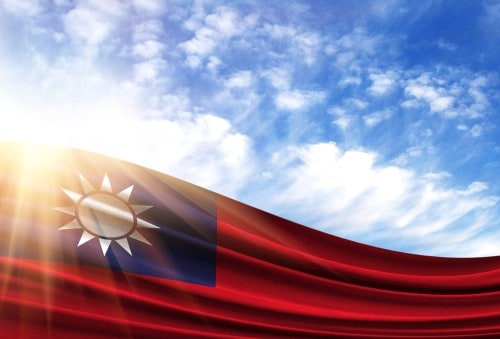 Inventory List Preparation by SDC International Movers
The correct inventory list is instrumental to every successful shipping. Yet, doing it on your own can be a real pain in the neck. The best way to avoid this pain is to let your mover help you with paperwork to ensure that each item complies with the Taiwan customs rules.
What Does the Process Look Like?
First, we'll assess your shipping options and find the right solution based on the contents of your shipment. For example, bulky furniture is better to ship by the ocean than by air.
We'll also take care of the paperwork to meet border control requirements before the container with personal belongings or vehicle is loaded onto the vessel in the USA. As your dedicated international mover, we also ensure that the container has international moving insurance in place. If the container isn't full of your items, we might save you money by consolidating the shipment with the household goods of other customers.
A few weeks later, when the container ship reaches port in Taiwan, SDC International once again will make sure the paperwork is ready, so your stuff can clear customs. Then, we'll arrange the delivery of the container right to your home address. The service described is a door-to-door option, including packing and pickup to the port. However, you can select other options like door-to-port or port-to-port delivery.
Items You Better Avoid Shipping to Taiwan
There are restricted items that you should avoid shipping to Taiwan. These are:
Skins, zoological specimens, animal-made ornaments
A large amount of medicines
Alcohol products, such as wines and liquors, are heavily taxed. Besides, you will have to get permission from the Taiwan Tobacco and Wine Monopoly Bureau to bring tobacco and wine.
Items Prohibited to Import to Taiwan
If you are sending personal possessions to Taiwan, remember there's a list of banned subjects. These are:
Counterfeit coins
Gambling tools
Pornography
Weapons and firearms
Drugs
Toy guns
Knives
Food, trees, plants, soil, and vegetable
Items from China
What to Know About Shipping a Vehicle to Taiwan
If you are moving to Taiwan from the USA, you may be interested in taking a car with you. However, before deciding whether shipping a car to Taiwan is worthwhile, take a note of the following:
You can ship only one vehicle per family;
If the value of your car is over $20,000, you will need to obtain an import permit
Import duty is 17.5%;
Vat 5%;
25%-30% commodity tax;
5% business tax;
You can't include personal items in your vehicle when shipping;
You will need to pay a testing fee ($2000) after the car clears customs in Taiwan.
At SDC International Shipping, we can move your car to Taiwan via three shipping methods: container, RoRo, and air freight. Contact us if you have any questions about documents or need advice on car shipping.
Documents Required to Ship a Vehicle to Taiwan
Your vehicle will have to clear customs in the USA and Taiwan. You will need to present the following documents:
Bill of sale
Original vehicle title
Power of attorney form
Filled out online shipping application
Copy of passport
Copy of EIN letter for US citizens
To import a car in Taiwan, you will have to provide all the original paperwork for your auto.
Testimonials
Moving to Taiwan With SDC International
"I am very pleased with the service provided by Melissa and James. Melissa was very professional, always there when needed, and doing her utmost she could to help out. John also made himself available and was patient with my calls and questions. It was good service, and my shipment arrived in good condition too." – Julia P.