Moving Internationally to Sweden
Relocating overseas can indeed be a complex process, requiring thorough preparation to ensure a successful transition. When moving to Sweden from the USA for reasons such as family reunification or work, the moving and shipping procedures can be more intricate than expected. You'll need to handle the transportation of your household goods, navigate through Customs clearance, and ensure everything reaches your new home. Moreover, if you plan to ship a car or bring your pets along, additional steps must be taken.
However, our aim at SDC International Shipping is to make your move to Sweden a stress-free experience. We specialize in shipping personal belongings from the USA to any city in Sweden, providing you with peace of mind during your international relocation. With our reliable services, you can trust that your belongings and personal effects will be handled with utmost care and delivered safely and punctually to your new destination.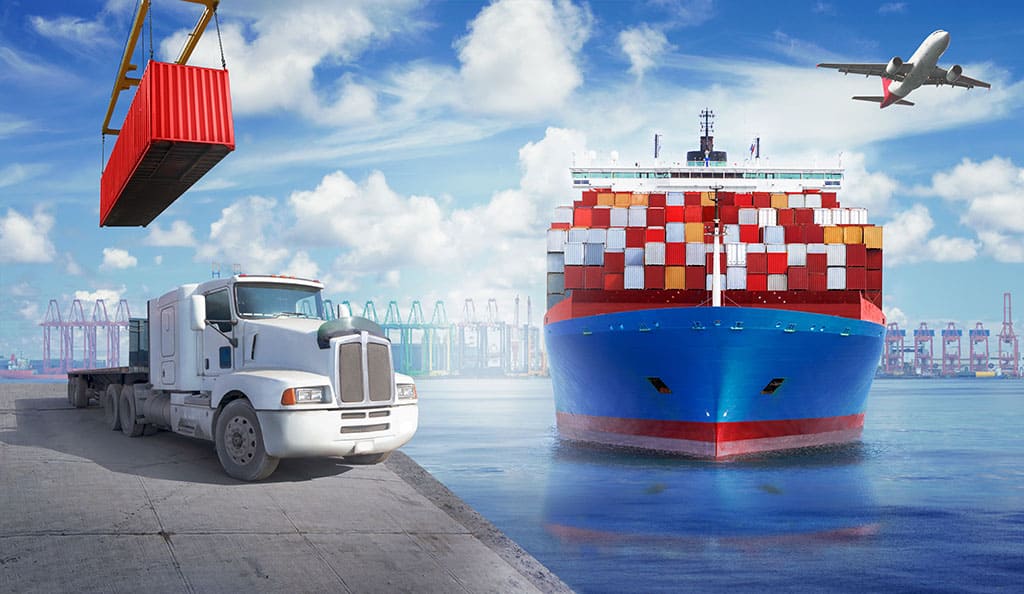 ---
Shipping Household Goods in Containers
At SDC International Shipping, we provide container shipping services for your household goods. Our containers, available in 20-feet and 40-feet sizes, offer ample space to accommodate your entire apartment. Rest assured, your belongings will be kept secure inside the containers, protecting them from any potential damage or loss during transportation.
We offer two options for container shipping:
Full Container Load (FCL) Shipping: If you are planning to ship a 3-bedroom apartment to Sweden, choosing FCL is your best option. You can opt for either a 20-feet or 40-feet container, depending on the volume of furniture and other items you need to transport. These container sizes are perfectly suited for larger quantities of household goods.

Our comprehensive FCL service includes assistance with documentation for Customs clearance and a detailed inventory list. Once the containers arrive in Sweden, we will coordinate the delivery and unloading of your belongings at their final destination.

The advantage of FCL shipping is the direct transit it offers, ensuring that your items reach their destination promptly. Moreover, this option provides a cost-efficient solution for shipping larger loads.
Choose SDC International Shipping for a smooth and hassle-free experience when shipping your household goods to Sweden!
---
Less Than Container Load Shipping (LCL)
For smaller loads, our LCL shipping option provides a convenient and cost-effective solution. Your belongings will be securely crated and placed in a shared container alongside other regular consignments headed to your desired destination.
The speed of LCL shipping can vary. In some instances, if the container is loaded quickly, the transit time can be as fast as that of Full Container Load (FCL) or a dedicated container. However, there may be occasions where the transit time is slightly longer.
In addition to LCL, we also offer Group Shipping, which follows a similar shared method. Your items will be grouped with consignments from our other customers also shipping to Sweden.
Both LCL and Group Shipping are budget-friendly options when compared to hiring a dedicated container. However, it's important to note that these options may take longer as we wait for other consignments to fill the container. Therefore, if you require a faster delivery, opting for FCL shipping would be recommended.
Choose SDC International Shipping for flexible shipping options tailored to your needs, ensuring a reliable and efficient transportation of your belongings to Sweden.
Moving to Sweden from the USA via Ocean Freight
Did you know that the majority, over 90%, of household shipments are carried out through ocean freight? If you choose this method, we will transport your container onto a sea vessel, ensuring a reliable and efficient transportation process. Typically, shipments weighing over 100 kg are transported using sea freight.
The duration of ocean freight varies depending on several factors. If we send your items to Sweden from the east coast of the USA, the shipping time is typically around 3-4 weeks. However, if the items are sent from the west coast, the shipping time can extend to approximately 7-9 weeks. Various elements influence the shipping time, including:
Type and capacity of the container: The size and type of container you choose for your shipment can impact the shipping duration.

Season and weather conditions: Seasonal variations and weather conditions can affect the transit time of the vessel.

Berth availability: The availability of berths at the port can influence the time it takes for the vessel to unload and load containers.

Port congestion: If the port is experiencing congestion due to a high volume of ships, it may block the entrance or exit, potentially affecting the departure and arrival times.

Force majeure events: Unforeseen circumstances such as natural disasters or other unavoidable events can also impact shipping schedules.
Rest assured that at SDC International Shipping, we strive to provide you with accurate estimates and keep you updated on the progress of your shipment. Our experienced team will ensure a smooth and timely delivery of your belongings to Sweden.
Choose our ocean freight services for a reliable and efficient relocation experience from the USA to Sweden!
---
Moving to Sweden from the USA Via Air Freight
If you are in a situation where waiting for a few weeks for your shipment to arrive in Sweden is not feasible, we recommend considering shipping via air freight. Unlike shipping by ocean, air freight offers the advantage of faster transit times, ensuring your cargo reaches the destination port more quickly.
However, it's important to note that air freight can be considerably more expensive, particularly for shipments over 100 kg. The cost of air freight can be significantly higher compared to ocean freight for larger moves.
At SDC International Shipping, we understand that each customer has unique needs and budget considerations. Our team of experts is here to help you evaluate the pros and cons of air freight versus ocean freight, taking into account factors such as your timeline, budget, and shipment size. We can provide guidance and assistance in selecting the most suitable shipping method for your specific requirements.
Packing Service
At SDC International Shipping, we offer a comprehensive packing service to ensure the safe transportation of your furniture and other household items, regardless of whether you choose sea freight or air freight.
We provide two main packing options: palletization and crating. For non-fragile items, we utilize palletization. This involves packing your belongings in sturdy boxes and arranging them onto a wooden pallet. The items are then securely strapped to the pallet and wrapped in a shrink wrap for added protection during transit. Palletization is an efficient option for items that do not require the highest level of protection.
On the other hand, for sensitive or high-value items, we recommend crating. Crating provides the highest level of protection and ensures the safe transport of delicate belongings. Our team will carefully crate these items, creating a custom wooden crate designed to secure and shield them from any potential damage during the relocation process.
While we take every precaution to ensure the safety of your belongings, it's important to acknowledge that unforeseen circumstances can still lead to damage or loss during shipping. In such cases, international moving insurance can provide an additional layer of protection, offering coverage for accidents or mistakes that may occur along the way. We encourage you to consider obtaining international moving insurance to safeguard your household goods.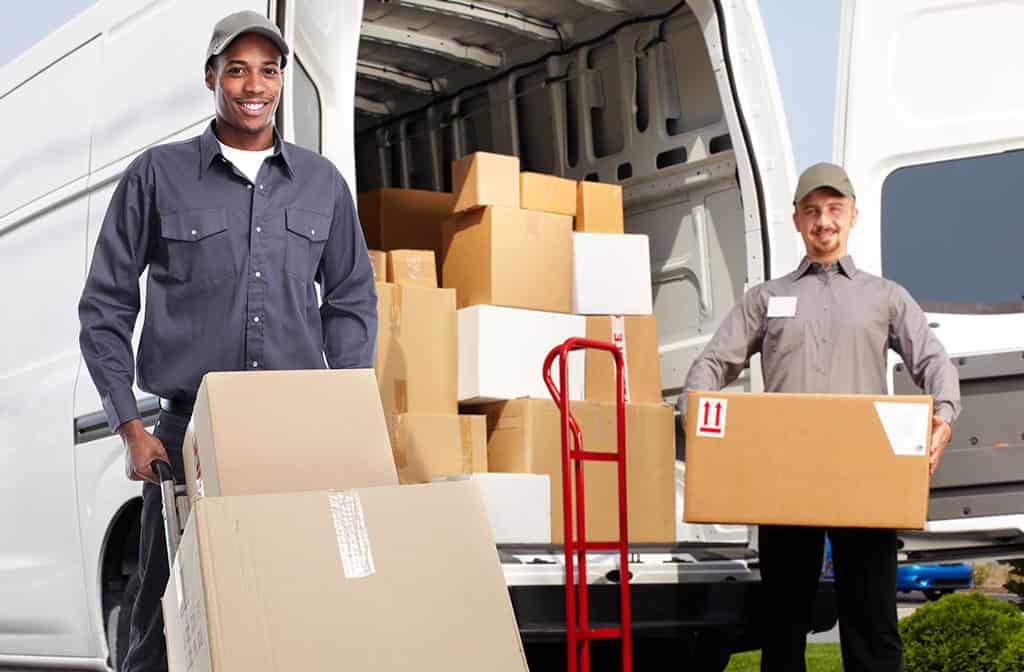 ---
Customs Clearance
When moving to Sweden from the USA, thankfully, there are relatively few customs restrictions to consider. To bring your belongings into Sweden, you will need to apply for an exemption from duty and tax on personal belongings. It's important to note that the items you are shipping should be used and not brand new. You will need to provide evidence that you have been actively using these items for a minimum of six months.
To successfully claim your items in Sweden, you will need the following documents:
Valid ID: Ensure you have a valid identification document, such as your passport.

Proof of residency in Sweden: Provide appropriate documentation that confirms your residency in Sweden.

Bill of Lading: Present the Bill of Lading, which serves as evidence of your shipment.

Complete inventory list: Prepare a detailed inventory list of all the goods you are shipping.

Completed Swedish customs forms: Fill out and submit the necessary customs forms required by Swedish authorities.
Customs allowances and restrictions also apply to specific products. For items like cigars, wine, beer, and tobacco, there are limits on the quantities you can bring into Sweden without incurring additional duties or taxes. It's important to be aware of these allowances when shipping such products.
Additionally, there are certain items that are prohibited from being brought into Sweden, including firearms and ammunition, unapproved medications, and narcotics. Make sure you comply with the regulations regarding prohibited items to avoid any legal issues or complications.
At SDC International Shipping, our experienced team can provide guidance on the necessary documentation and assist you in navigating the customs clearance process to ensure a smooth transition of your belongings through customs.
---
Shipping a Vehicle to Sweden
When relocating to Sweden, it is possible to ship vehicles such as cars, motorcycles, boats, and caravans alongside your personal belongings. However, if you plan to import multiple vehicles, Swedish Customs will inspect the shipment to ensure they are not intended for commercial purposes.
To import a car to Sweden, the following documents will be required:
Valid passport: You will need a valid passport for identification purposes.

Bill of Lading: Present the Bill of Lading as proof of shipment.

Purchase invoice: Provide the invoice demonstrating the purchase of the vehicle.

Proof of insurance: You will need to provide proof of insurance coverage for the vehicle both in the USA and Sweden.

Registration certificate: Include the registration certificate for the vehicle.

Customs form: Complete the necessary customs forms related to the vehicle import.
It's important to note that there are various rules and regulations that apply to individual situations when shipping a vehicle to Sweden. However, you don't need to be concerned about navigating these complexities on your own. SDC International Shipping is here to provide comprehensive support throughout every step of your relocation process. We will ensure your vehicle arrives at the designated port and provide you with the necessary information and guidance on how to import it into Sweden in advance.
With SDC International Shipping, you can rely on our expertise to handle your vehicle shipping needs seamlessly and efficiently. Trust us to coordinate the logistics and assist you in complying with the required documentation and regulations.
---
Moving to Sweden from the USA with Pets
If you are planning to bring a dog, cat, or ferret with you when moving to Sweden from the USA, it's important to ensure they comply with the EU animal import requirements. These requirements include the following:
Vaccination against rabies: Your pet must be vaccinated against rabies. Ensure that the vaccination is up to date and in accordance with the prescribed guidelines.

Microchipping: Your pet must be microchipped with an ISO-compliant microchip. The microchip ensures proper identification of your pet throughout the journey.

Valid veterinary certificate: Obtain a valid veterinary certificate from a licensed veterinarian. This certificate should state that your pet is in good health and fit for travel. The certificate must be issued within a specific timeframe before the travel date, as stipulated by Swedish and EU regulations.

Declaration form for pets: Fill out and submit the necessary declaration form for your pet's import into Sweden. This form provides essential information about your pet and confirms compliance with relevant regulations.
It's also important to note that the rabies vaccination should be administered at least 21 days before your pet arrives in Sweden. This waiting period ensures the effectiveness of the vaccine before entering the country.
To ensure a smooth and hassle-free relocation of your pets to Sweden, it is recommended to consult with your veterinarian and understand the specific requirements and procedures for bringing animals into Sweden. They can provide personalized guidance based on the health and vaccination status of your pets.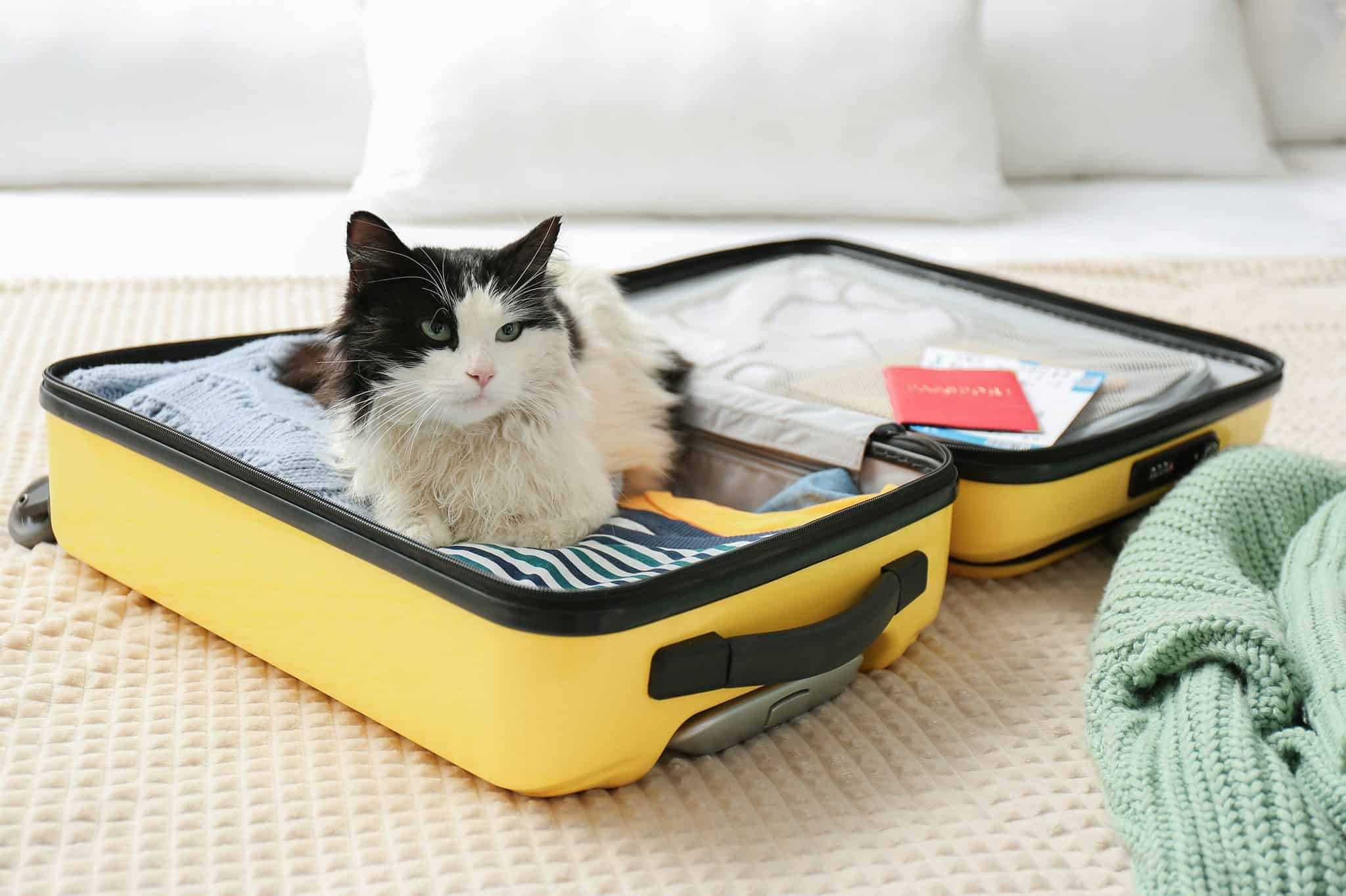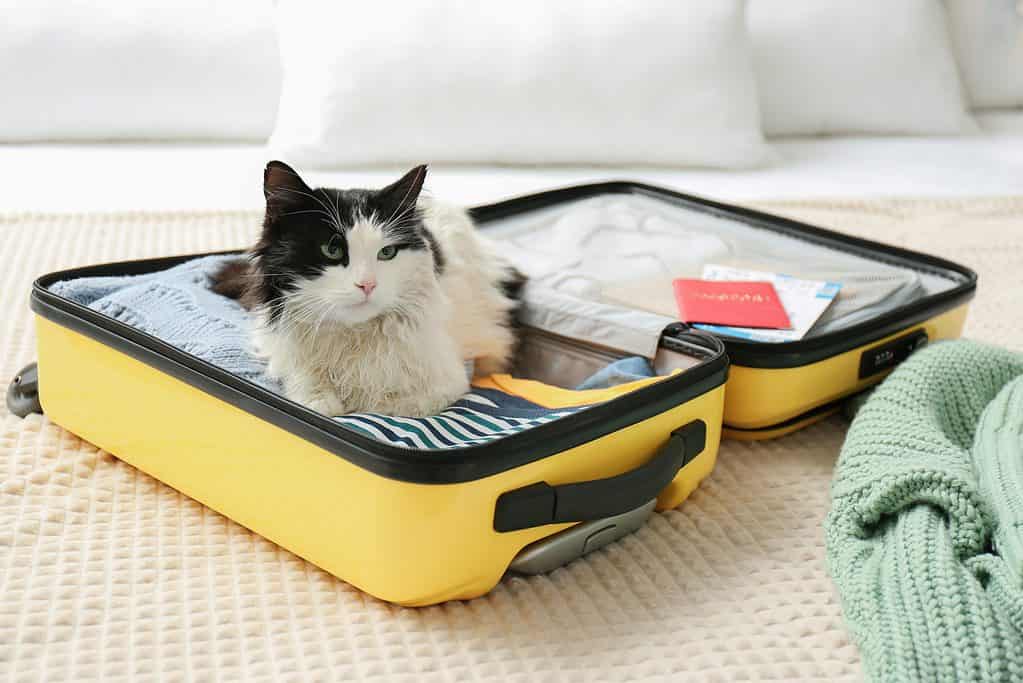 ---
What to Know Before Relocating to Sweden from the USA
Before sending your household items to Sweden, there are some vital considerations to ensure a smooth transition and make the most of your move.
Electrical Voltage: Sweden operates on 220-240 volts. It's crucial to be aware of this, as your American appliances may not be compatible. Avoid bringing power-hungry appliances and consider investing in multi-system electronics or appliances that can adapt to the Swedish voltage.

Chandelier Considerations: If you have a valuable American chandelier, ensure it's compatible with the Swedish electrical current. Rewiring it may be necessary to make it work seamlessly in your new home.

Duty and Tax Exemptions: Your personal belongings can be exempt from duty and taxes if your move to Sweden is permanent, lasting at least one year. Make sure to have the necessary documentation to prove your intent to stay.

Importing Your Vehicle: If you plan to import your car and household goods, keep in mind that you must be present at the port in Sweden during the import process. Importing vehicles may be subject to duty, Value Added Tax (VAT), and Ad Valorem Tax, so be prepared for these expenses.

Cannabis Regulations: It's essential to be aware of Swedish laws and regulations. In Sweden, any cannabinoid-containing products with THC are prohibited. Make sure to leave such items behind when moving to the country to avoid legal complications.
By understanding these crucial aspects, you can better prepare for your relocation to Sweden and ensure a hassle-free transition to your new home.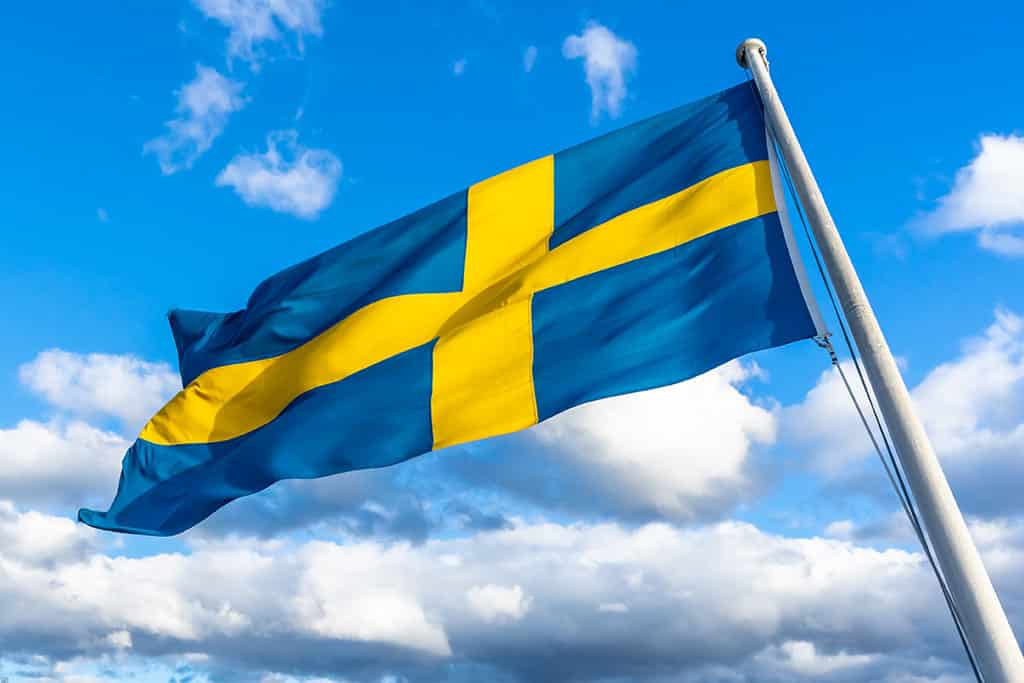 ---
Other Popular Moving Countries in Europe
---
Moving to Sweden with SDC International Shipping
Yes, the process of moving and shipping internationally can be complex and demanding, requiring careful attention to various details. It's essential to entrust your move to a reputable and experienced company like SDC International Shipping, which has a proven track record in managing the intricacies of international relocations.
To initiate the planning of your international move, you can follow these steps:
Get a Free Quote: Start by completing our straightforward three-step form to receive a free quote. This will give you an initial estimate of the cost and logistics involved in your move.

Contact Us: For personalized assistance and to discuss your specific needs and concerns, you can reach out to our team directly. We're here to address any questions you may have and provide expert guidance throughout the relocation process.
At SDC International Shipping, we understand the unique challenges of international moves and are dedicated to making your transition as smooth as possible. Contact us today at (877) 339 0267 to begin your journey towards a successful and stress-free international relocation.