Are you planning to move from the USA but still don't know where to go? Consider moving to Mexico your top option. It is a leading destination for many American expats looking for a new place to settle abroad. This is because Mexico has many beautiful things, such as its welcoming people, low cost of living, and booming real estate industry.
But before getting caught up in the idea of living a new life in Mexico, you should understand that moving there is quite challenging. Having an experienced partner like SDC International Shipping would be best to back you up and make the relocation process more manageable.
Keep on reading to find out about our services.
Moving with SDC International Household Movers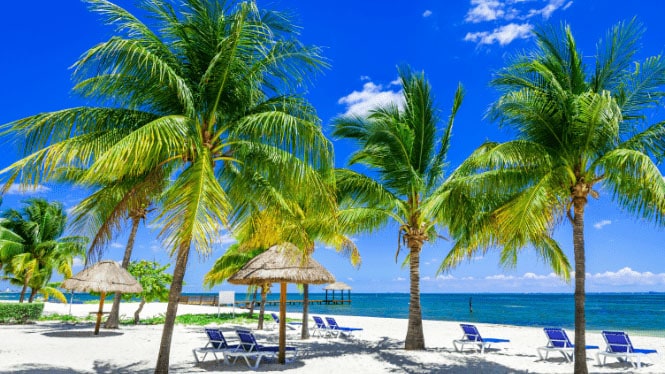 Moving to Mexico from the USA is a significant move. Due to this, you need to have all the aspects of the relocation covered. First, you should comply with the documentation requirements that allow you to live legally in Mexico. Although the procedures involved are not too straightforward, you can conveniently accomplish this by seeking help from experts.
Aside from the paperwork requirements, it would be best to work on the actual relocation to Mexico. Fortunately, you have dependable international household movers to assist you every step of the way. We are experienced in moving your personal belongings. We also have expert packers to pack your household items safely and maintain their pristine condition during transport.
Finally, SDC International Shipping specializes in moving your prized furniture, delicate items that require special care, and even your car. Our team is proficient in handling these roles, so we assure you that you are in good hands.
Shipping a Car to Mexico by Sea
We offer RORO and container car shipping to Mexico to clients who move household goods with us. Container shipping allows you to kill two birds with one stone– send some of your household items along with your car. On the other hand, RORO shipping is another good alternative for vehicles that have wheels and can be safely driven on and off the sea vessel.
But whatever shipping method you choose, you will have to comply with customs regulations to import your car into Mexico. Required documents are:
Passport
Registration
Invoice
Proof of ownership
Residence permit
Bill of Lading
Shipper ID
Driver's license
Our car shipping experts will arrange affordable shipping services if you need to ship a motorcycle or a vehicle. Also, we can help you with customs paperwork. Meanwhile, you can visit the Mexico Customs Page for more information about moving household goods and motor vehicles to Mexico.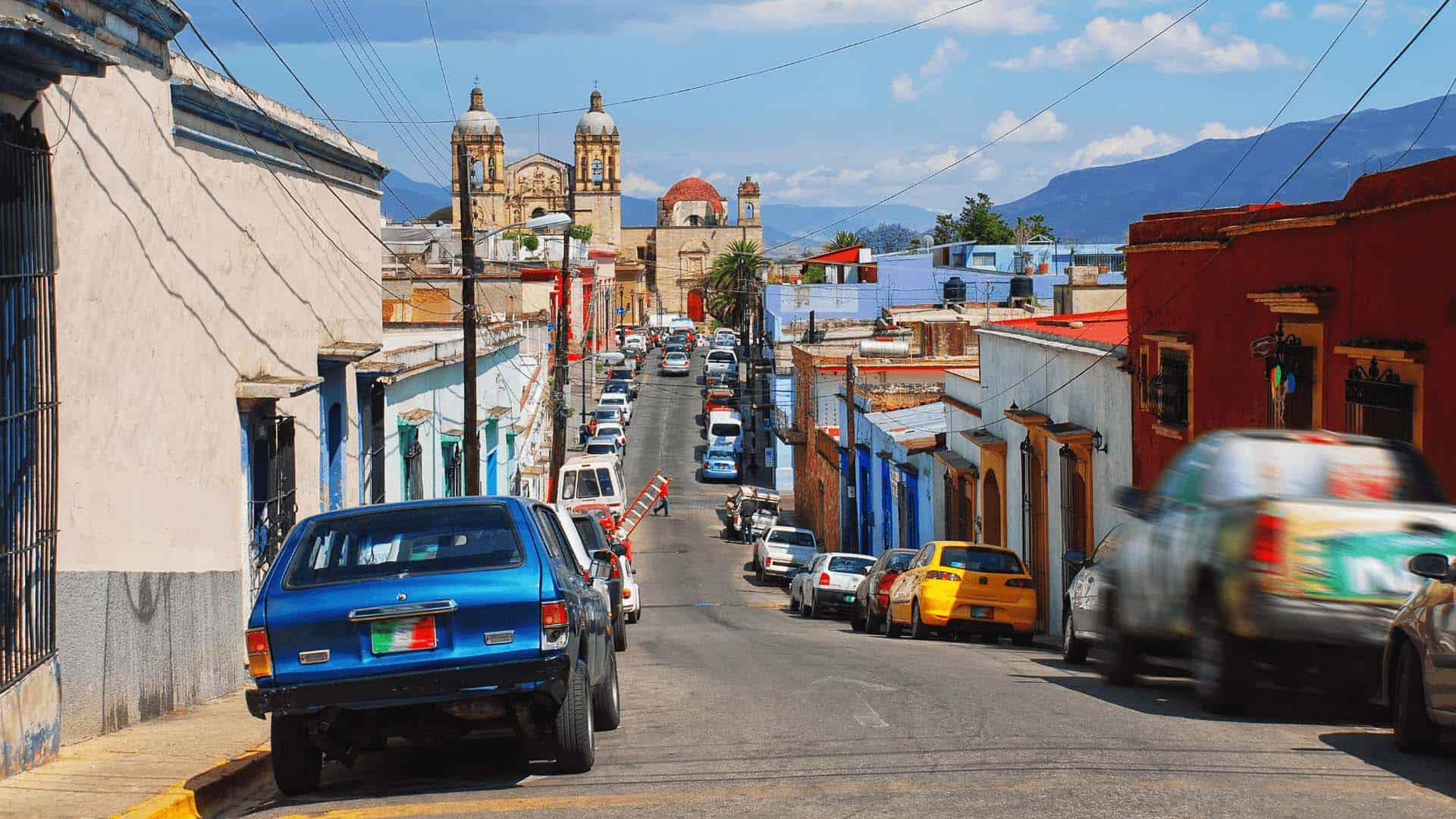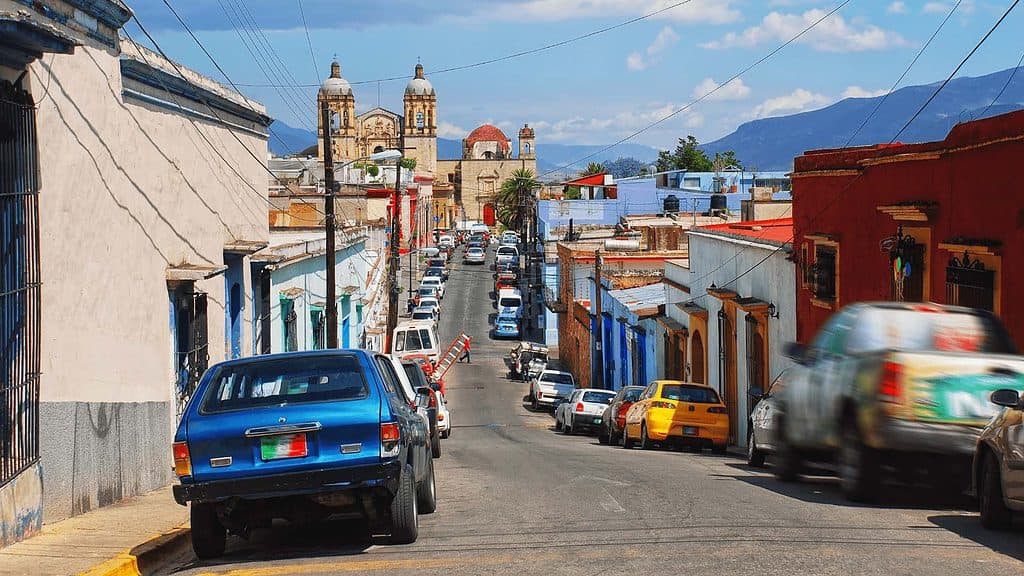 Legal Requirements to Move to Mexico
Before moving to Mexico permanently, you can stay in the country for up to six months as an American. Many take advantage of that law to escape cold winters and return when spring begins to blossom and delight you with its nice warmth.
Six months are enough to explore the country and make some plans. During that period, you are not allowed to work legally. You will need to get a work visa and temporary or permanent residency. A retirement visa is also an option.
To be eligible for the temporary visa, you must have a bank balance of over $27,000 during the previous year or over $1,620 during the last six months. To apply for a permanent visa, your monthly income in the last six months must be $4,300-$4,500.
Other Moving Services We Provide
Do you need to move a piano to Mexico? Or, perhaps you want to take a high-value painting or sculpture dear to your heart? What about taking pets with you? Don't worry; we've got you covered. Move your personal belongings with SDC International Shipping and leverage these services to meet your every relocation need.
In frames of artwork shipping overseas, we offer a team that knows how to pack and carefully handle delicate items. As for pet relocation, we will guide you through regulations applicable to your pet entering Mexico and arrange safe pet transport to the country.
Expat Best Places to Live in Mexico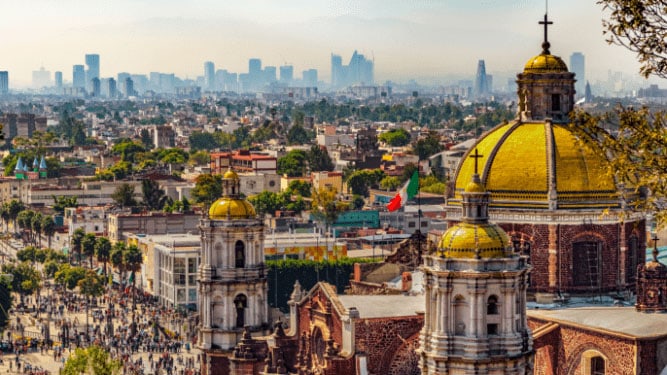 Did you know that almost one million expats live in Mexico, most of whom are from North America? The most popular cities for temporary or permanent residency visa holders are Puerto Vallarta, San Miguel de Allende, Merida, Lake Chapala, Tulum, and Huatulco.
But the choice of the place pretty much depends on what you are looking for. For example, if you are a student, consider settling in student cities such as Mexico City, Cuernavaca, or Merida. The top places for retirees are Puerto Vallarta, Mazatlán, or Oaxaca. Monterrey, Guadalajara, Mexico City, and Tijuana attract foreign workers and businesses alike.
No matter your destination, we can move you to any state or city in Mexico.
How Much Will Moving to Mexico Cost?
The moving cost is specific to each situation. Factors in play are origin/destination, the volume of your goods, the services books, etc. For an accurate quote, you should talk to our move to Mexico representative as soon as possible. They will give you the exact shipping price based on factors peculiar to your move.
Moving to Mexico from the USA Advantages
There is a long list of reasons why moving to Mexico is something that you should consider when planning to relocate abroad. However, the most significant of these are the following.
The cost of living in Mexico is low. The overall expenses of those who have moved to Mexico, including food, housing, and utilities, are significantly lower. Due to this, they saved some money for other costs such as traveling or paying housekeepers.
The country takes pride in itself as a home to many friendly people. The majority of the locals have a solid and welcoming attitude, and they like to talk to newcomers. But to enjoy this aspect of relocation, you should learn your new country's language. You can do this by enrolling yourself in a language class or self-study.
Mexico is expected to provide excellent healthcare in the coming years. The country is implementing a new healthcare system to provide the best care for all.
Mexico is located close to the USA. Due to this, traveling between countries is convenient and inexpensive. In some cases, you might be allowed to drive your car.
The coastal climate. Regions or towns across coasts have a warm climate. For example, the weather in Riviera Maya is comfortable throughout the year – winter, summer, and off-season.
How to Prepare for International Move
Aside from having your personal belongings and vehicle shipped to Mexico, there are other things that you also need to take care of as part of the relocation process. To handle all these well, develop a checklist that includes the following.
Organize your travel documents
Before going through all the shipping preparations, ensure that your travel documents are updated and organized. If you are planning to move to Mexico with your family, ensure that they have updated passports and other essential documents that will allow you to live there legally.
Have your passport validated
It would be best to have a valid passport when applying for a residential visa in Mexico. So, check your passport first and ensure that this is valid for at least a year before proceeding to the Mexican consulate. If it's expired, have this renewed first, then proceed with the processing.
Although it is not necessarily required, learning to speak Spanish before moving to Mexico is advantageous. This allows you to communicate with the locals well and make your community integration easier.
Many Americans who moved to various parts of Mexico suggest that renting a place for a few months is a good strategy compared to buying a house immediately. This is because you can quickly transfer to another place if you do not like living in the said location.
Your Mexico International Movers
SDC International Shipping is your reliable household mover with extensive experience in international relocation. We can take care of customs clearance and paperwork if you wish. We match the services that match your needs.
Fill out our online quote form or contact us today at (877) 339-0267.
Frequently Asked Questions
How much do you need to move to Mexico?
$1000 a month is enough to enjoy a comfortable life in Mexico. However, the ultimate cost of living boils down to your lifestyle and city.
What is the safest place in Mexico to live?
The safest places for American expats are Cancun and Tulum, Cabo San Lucas, and Mazatlán. We recommend choosing cities on the Pacific or Caribbean coast far from the border.
How much does a house cost in Mexico?
According to Statista, the average house price in Mexico is approximately 1.3 million Mexican pesos, which is around $64,700.