Houston TX International Movers
Moving People Abroad Isn't Our First Rodeo.
Are you planning to move from Houston, TX to Asia, Europe, or other countries worldwide? SDC Houston International Movers have been handling international moves for ten years. You can trust our proven experience to deal with the complexity and intricacies of shipping household items and vehicles overseas. We partner with the best logistics specialists worldwide who make international relocation possible to any place in the world.
From Estimate to a Fixed Quote
Please keep in mind that our online quote isn't 100% set. After surveying the stuff you intend to ship, we'll give you the best final price and agree on the shipping method and transportation mode. The guaranteed rate will also depend on additional services you may wish to get at SDC International Shipping.
Video In-Home Walkthrough
Moving abroad is a big decision, and having all the right information can help us evaluate the scope of work that has to be done. But in the days of coronavirus, sometimes it's harder to do that than it was in a pre-pandemic age.
Instead of visiting your home in person to record your household items, street access, and parking requirements, we can conduct a virtual walkthrough to get all the information we need to determine our service for you.
---
Top-Notch Packing Service
Once we collect all the information about your belongings, the size and volume of your potential cargo, we'll set a day to send a crew to pack and load your things onto a container. Our packing professionals will bring the exact quantity of cardboard boxes, bubble and brown paper wraps, foam sheets, inflatable packing material, ropes, and wood crates. You can be sure that the packaging materials we utilize will make the relocation process safe and well-organized.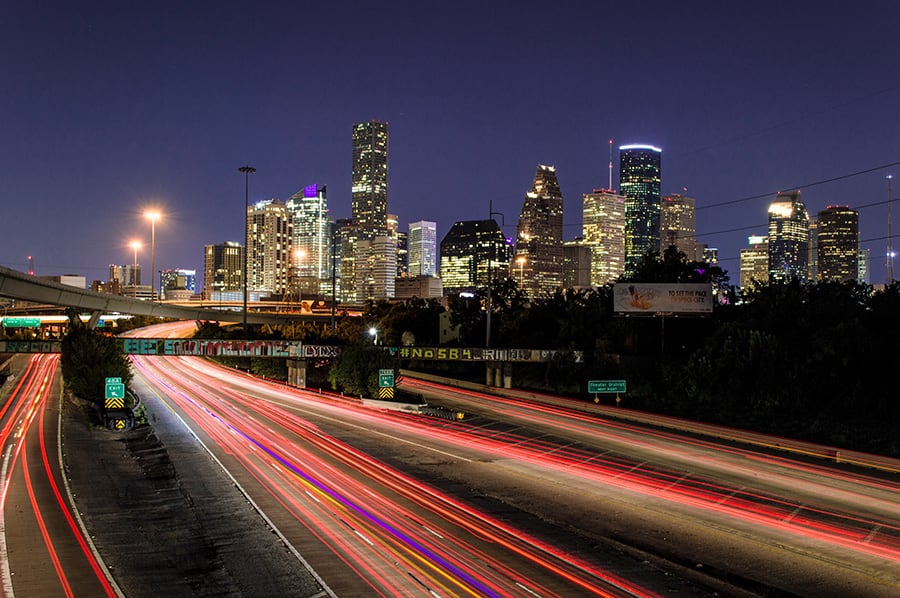 Shipping Container Options
Since every move is different, Houston International Movers offer several container sizes. So whether you need to move a tiny apartment or a big house, we can cater to your requirements. If you need a sole container, we'll charge you per container. Otherwise, if you decide to send your items in a shared container, you will only need to pay for the space your items occupy.
We use high-quality steel containers that guarantee that your stuff stays safe.
---
Air and Ocean Freight Delivery
When you are not rushing to move abroad, we can coordinate ocean freight for you. Depending on the destination country, it may take 4 to 8 weeks to deliver your things. But we can arrange air freight when the ocean freight is too slow for you. This transportation mode is even better if you are sending households under 100 kg because it isn't going to break your budget.
Shipping a Car to Your New Home?
Houston International Movers can take your worry away by providing full-service automobile transportation for whatever reason you want to ship your car. We can pick up and deliver your vehicle to the port. Once it arrives at the destination port and clears from Customs, we can drop off your car at your door. With a few shipping options, we can offer you a deal for a good price.
Don't Think Twice to Move Your Piano
You might be wondering if it is worth sending your piano overseas as even one mistake during piano moving can turn it from a fine musical instrument into the trash.
So transportation of large and heavy pianos is a real challenge, but not for us. We promise safety and accuracy while handling both grands and verticals. Our crew has skills, experience, and the right equipment to do the job without risks for you and your precious instrument.
Overseas Artwork Shipping
We prepare artwork items for international shipping by wrapping them in special packing materials to avoid damage during transportation. Quality packaging and custom crates will protect your fragile items from dirt, dust, and mechanical frictions.
---
Your International Move Abroad Begins Here
Well-Thought Preparation Precedes a Great Move.
Moving from Houston to Asia
Thanks to our global logistics network, we can easily arrange your move from Houston to China, India, South Korea, Singapore, and other countries on the Asian continent.
Moving from Houston to Europe
Europe is one of the popular moving destinations for US citizens. Each year, we move hundreds of clients from Houston to Europe, and we can move you too. L
Moving from Houston Worldwide
We can move your household belongings or vehicle even to the most remote locations on the map – islands, suburbs, and small or far away towns.
---

Why SDC Houston International Movers
Licensed by FMCSA
We are licensed by FMCSA to move your household goods internationally. It means that we proved to the state department that we have the proper equipment and have the insurance required by the state law.
Customs Clearance
Gathering all the documents and forms to clear your shipment from customs can be a hectic process. Then why even bother with this? Let Houston International Movers do the job for you.
Damage and Loss Insurance
We offer international moving insurance in case your shipment gets damaged or lost. You can discuss different options of coverage with our marine insurance agent.
---
Enjoying The Well-Earned Trust of Our Clients
"I was so impressed with the crew. They worked so hard even in cold and windy weather. They definitely knew how to pack my paintings and other fragile items. They were on time. Everything was delivered and nothing was broken."
"SDC team were trill professionals. They packed my things very well. I was watching them. Everyone was very courteous and very concentrated on their work. I was even surprised. It was very positive."
Move with Houston International Movers
We don't promise that your shipment will reach its destination 100% undamaged and intact. We can't, actually. But what we promise is that we'll do our best to minimize these risks. This means that we'll invest in quality packing and crating, and our crew will handle your boxes with the utmost care.
If you have any questions about your upcoming move, don't hesitate to contact us.
Our email: [email protected]
Our phone: (877) 339-0267