You have everything settled – residency permit, visas, you know exactly where you want to live, and the only thing left is shipping your household items – you are ready for moving to Greece from the USA.
You are not alone. Greece is increasingly popular among Americans. Every year, thousands of American tourists visit its iconic landmarks and gorgeous islands. And a percentage of them decide to settle permanently in this country of Zeus that offers a different style of life from what is in the US.
It's a lifetime venture, and we want to be part of it. But, you may ask – how? SDC International Shipping can help make your shipping experience affluent. And this is how we are going to fulfill it.

Shipping Process from Greece to the USA
If you are interested in the shipping process with the SDC International Shipping, we'll explain it to you. Check out this guide to understand how we ship your personal effects.
Calculating Volume of Goods
First, we will evaluate the amount of personal effects. In doing so, we will have a clear picture of your specific needs, such as packing requirements, container size, crating provisions, and the shipment method. Each step during the estimate focuses on one particular aspect to develop an exact calculation. We can also provide general appraisals such as a two-bedroom house or four-bedroom flat.
Getting a Quote for Moving to Greece
We'll start working on a quote when everything is set with estimation. We believe that every move is unique; therefore, we provide unique quotes for our customers. These include the amount of goods, transport, and additional services. As a result, we offer tailored quotes that fit your individual situation. For example, the cost of shipping to Greece from Los Angeles is different from moving from New York.
Door-to-Door Delivery with SDC International Shipping
We can pick up household items from any location in the USA. Moreover, you can even order the packing and loading service. Once the container is closed, we will transport it to the port warehouse and make all formal preparations for sea or ocean freight. After the container gets shipped, you will receive a Bill of Lading together with ETA.
Moving to Greece from the USA with Ocean Freight
When the ocean freighting your things, you have two choices: a shared container service or a full container service.
Shipping with Shared Container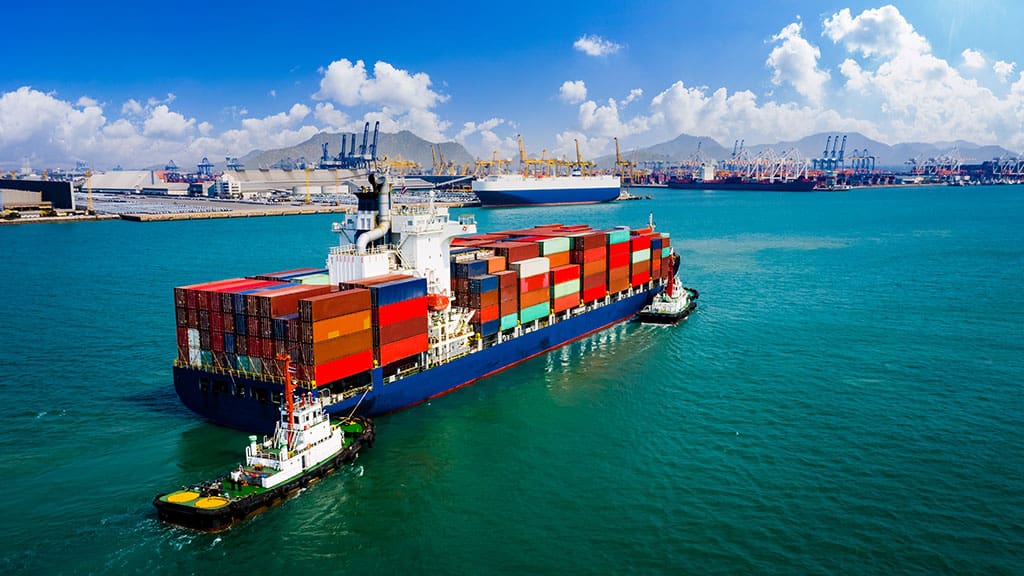 Shipping with a shared container means two or even three customers share the same container. While it is the most affordable option because you don't need to pay for the whole container and only for the space you take, shared containers may delay the move. In other words, you will have to wait until the container is full. Sometimes it can take considerable time.
Shipping with Private Container
Contrary to shared containers, a private one is when you pay for a 20 or 40-foot container to ship your personal effects. We advise this option, especially for clients who have many household goods. Plus, there's no need to wait for others to fill the container.
Shipping Through Air Freight
If you need to ship household items fast, air freight moving is the right choice. With this shipping method, the whole process can be completed within a week. Airfreight comes at a high rate, so go for it if money isn't a problem.
Most goods are shipped to Piraeus in Greece. You can book door-to-door services, and we'll deliver at any address in the country.
Export Customs Clearance
Before departure, all household goods undergo export customs checkup. The customs officers will review the documentation we prepared and make sure that your goods meet the regulations.
After the export is cleared, your cargo is ready for shipment in the sea. The bill of lading might be issued as well.
Import Customs Clearance
When your cargo arrives in the country of destination, household items go through import clearance.
A few regulations apply, depending on the goods you are importing. We'll inform you beforehand of specific taxes and other additional charges.
Shipment Time From the USA to Greece
The shipping time rests on various factors, including where it gets shipped to and from and the type of shipment. Plus, there are several stages that loaded containers go through before they get to the vessel and reach the destination.
Main Shipping Ports in Greece
The major terminal for importing containers in Greece is the Port of Piraeus, situated west of Athens on the Mediterranean Sea. It is also one of the ancient ports in the country. Other major shipping ports are:
Athens
Thessaloniki
Santorini
Mykonos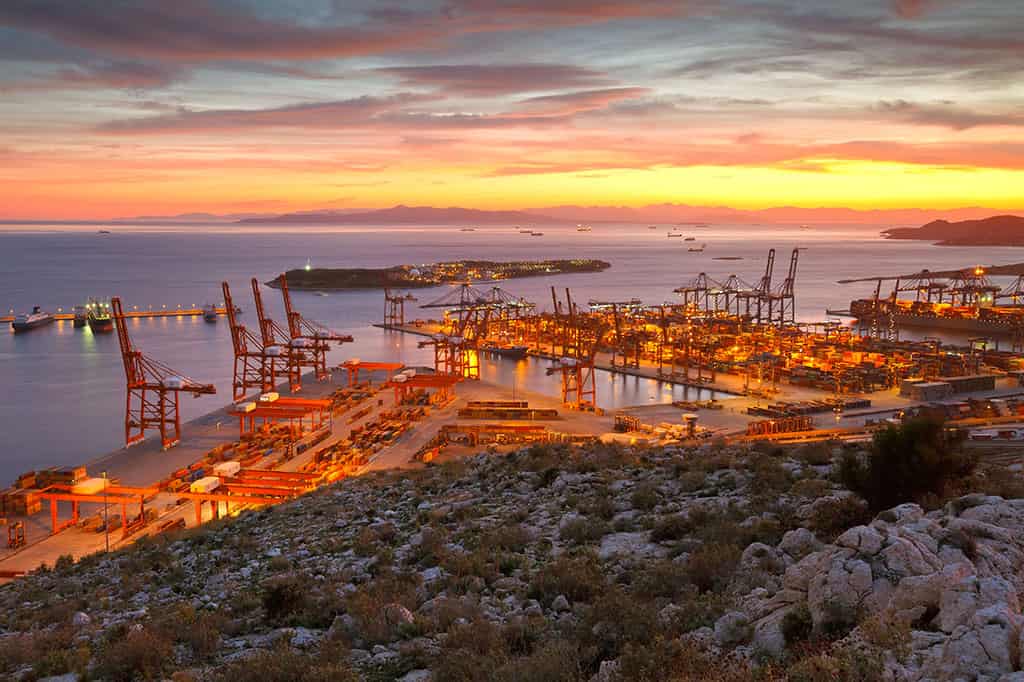 Moving to Greece from the USA with Pets
Bringing a cat or dog to Greece requires a certificate of a rabies test dome 60 days prior to entering Greece. It should be verified by the EU laboratory. Without exception, the documentation must be stamped by a licensed veterinarian. A health certificate is needed for birds too.
These are just a fraction of the rules; SDC International Shipping can cover all the requirements and help relocate your pets.
Shipping a Motorcycle
If you have a motorbike, you may consider taking it when moving to Greece from the USA. However, make sure that you own it for at least six months before entry. In addition, it must not be less than four years and must have run no more than 50,000 km.
However, the regulations may vary depending on a particular situation and the type of motorcycle. You can rely on SDC International Shipping to inform you of full details. If you need help with car or vehicle shipping, we can assist you with this as well.
Documents Required for Relocation to Greece
Greece is known for its bureaucracy. So, speaking of household shipping, you will have to prepare a detailed inventory of each item. Even more, it should be notarized by the Greek Consulate. Similarly, authorization and declaration forms also should have an official stamp from the Greek Embassy. Other documents required are:
ID documents
Bill of Lading
Temporary residence permit in Greece
T2L blank authorized by Customs
US residency card
Proof of US residency – utility bills, tax filings, etc.
Bank guarantee
Please note that a value-added tax (VAT) applies to goods shipped from non-EU countries. The good news is that personal effects and household goods are usually duty-free.
Need Help with Moving to Greece from the USA?
International Moving Company SDC International Shipping offers a comprehensive solution for families relocating overseas from the USA.
If you need additional information on moving to Greece from the USA, please fill out our three-step quote form. You can also contact us via phone at:
(877) 339-0267