Moving to Turkey from the USA
Turkey is a popular destination among expats. However, if you are moving to Turkey from the USA, you'll need an international household mover to ship your possessions.
At SDC International Shipping, you can get a free quote online. After you hire us, we'll come out to your home to make a survey of all household stuff and determine their volume. We also offer a service, which covers packing your belongings to protect them for the long trip. In addition, we'll provide for careful wrapping and packing of fragile or precious items.
1-2 Bedroom Shipping Container
If you need to ship one bedroom or a studio apartment, then a 20ft container is the right choice. It can accommodate a 70m2 apartment, including kitchen cupboards and appliances, living room/bedroom, and items from your garage, such as a bicycle or motorcycle. Depending on the size of your dwelling, a two-bedroom apartment may also fit into a 20-foot dimension container.
Shipping 2-4 Bedroom Container
As you prepare for moving to Turkey from the USA, sending a two-or-three bedroom flat requires a larger container. So in a 40ft unit, you will easily fit 100m2 of household items. Besides, one car can fit in a 40ft container, with room for household items. Room items, including large appliances, like washing machines, ovens, bath fixtures, and even a piano of a 4 bedroom, should also fit in nicely.
However, keep in mind that although the size of a 40ft container is pretty large, it doesn't mean you will be able to pack its full 2,390 cubic feet capacity. The standard fill-up is 90%, given that you pack everything correctly.
To be safe, you can order our professional packing team, which has experience packing bulky, awkward, and fragile items.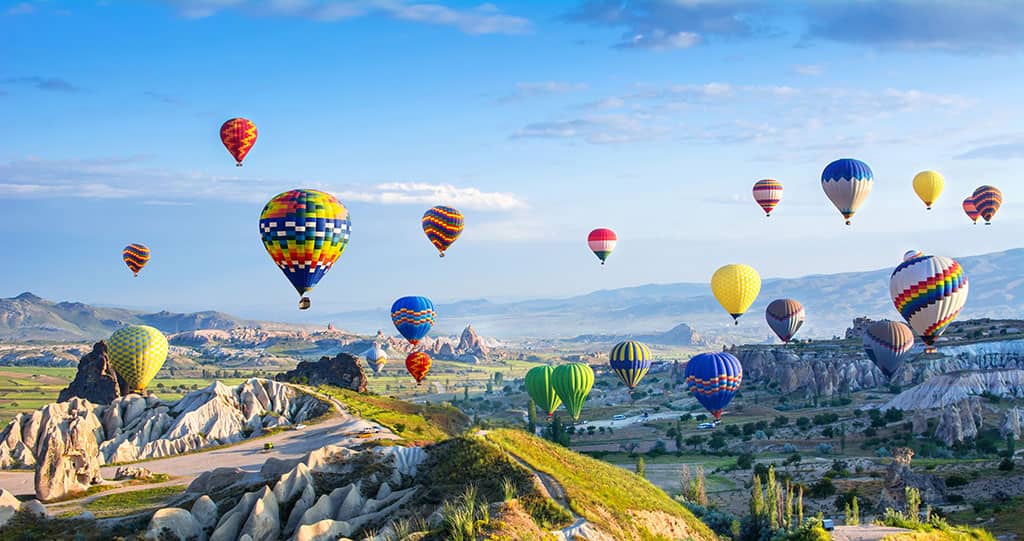 ---
Shipping Priorities for Household Goods
When preparing for moving to Turkey from the USA, it's important to know about the specificities of the country while deciding what to take and what to leave behind.
Let's start with homes. Apartment rooms in Turkey vary in size – some are really big and others small. So, when it comes to moving furniture, consider your future home's size and take furniture that would perfectly fit.
If you are a bookworm, then shipping your library is another important thing to bear in mind. Unfortunately, you'll find it difficult to find a bookstore in Turkey with English books. Buying online from Amazon is not a bad idea, but the delivery time is usually lengthy. This is why we advise you to stock up the books and add them to your shipment.
Turkey has plenty of shops where you can buy almost anything you need, such as clothes, underwear, bedding, bedroom furniture, dining sets, cooking utensils, and much. So then why bother yourself with bringing this stuff from the USA, you may ask? Well, the truth is that the quality is not the same.
When we come to pack and load your belongings, we'll prepare an inventory list to include all items you are planning to move. Each will have a detailed description as per Turkish Customs requirements; all electronics will have their serial number indicated. This Comprehensive Valued Inventory will be translated into Turkish.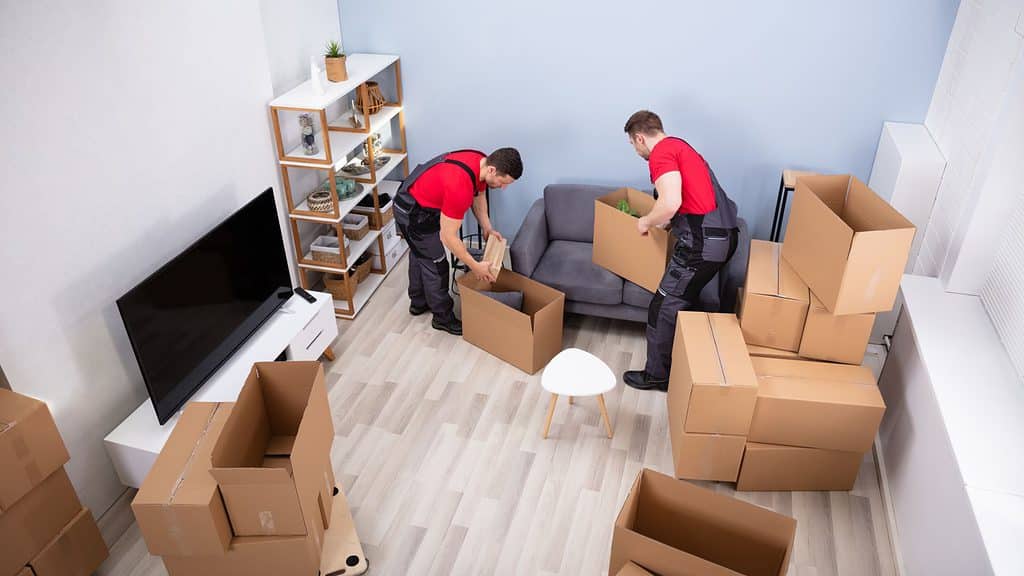 ---
Transit Delivery Time to Turkey
Transit delivery time depends on a few factors. For example, some of the key factors to affect a shipping cost – are the shipping origin, destination, and additional services you book from SDC International Shipping. 
But before choosing how to send your consignment, consider how fast you need to get it delivered. You can opt for a slower transportation method such as ocean or sea freight if you want to save on the cost. This option takes around 40 days. Or, you can choose an air freight that gets the container delivered to Turkey more quickly, like within 2-5 days maximum.
In either case, once the shipment is sent, you will receive a Bill of Lading with an estimated delivery time.
---
Pros of Ocean Freight
One of the main advantages of ocean freight is its affordability and efficiency. It is five times less than air and suits clients who have oversized and heavy cargo. Such cargo usually contains vehicles, equipment, or construction materials. It's also a common way of sending household items.
Pros of Air Freight
As it has been made clear, airfreight is the fastest shipment method, but in terms of destination, it can transport goods almost to any major city worldwide. Although expensive, some think it is still a cost-efficient option because you can save on insurance expenses. Since air freight takes only 2-3 days, the insurance payments are lower because cargos are not as prone to the perils as those sent via ocean freight.
It's ideal for fragile items, and it doesn't require thorough packing. If the total amount of your shipped items doesn't exceed 100 kg, it won't be expensive. Otherwise, be ready to put a large sum. With that said, if the time is not a problem, we recommend choosing the ocean freight.
---
Shipping Artwork to Turkey
If you need to ship artwork items, such as paintings, sculptures, or others, you can trust us to move valuable items safely and economically. We are experts in overseas artwork shipping. We know how to pack and crate precious assets.
We can handle all kinds of artwork, including:
Oil paintings;
Ceramic, glass, polychrome, stone, plaster, and metal sculptures;
Ethnographic objects and materials;
Paper, book, leather, and other textiles and fibers.
Also, for those looking to ship a piano, we can arrange that as well. But, again, our team knows exactly what they are doing, so you can rest assured that your fine art will get to the destination damage-free.
---
Buying a Protection Insurance
When you book a removal service with SDC International Shipping, you can add international insurance coverage to your items. We'll make sure that all the stuff is eligible for import in Turkey and it has been packed properly, so the insurance reimburses you for things that get lost or damaged.
Some cover is available to certain items; these can be precious personal effects, such as pieces of artwork, antique items, etc. You can discuss this information with our logistics agent to determine the insurance packages and cost.
---
Moving a Vehicle to Turkey
When moving to Turkey from the USA, taking a car with you is a great way to get you on the road in a new place. However, the process of shipping the car or vehicle to this country might be overly complicated and even confusing. The specific rules will be applied based on your status in Turkey:
You are moving for work
You are a returning citizen for retirement
You are an international student
To be eligible to move your vehicle to Turkey, you'll have to obtain the so-called Alien Vehicle Temporary Entry Card at the Turkish Touring and Automobile Union. For this, you'll have to present the following documents:
Residence permit;
Work permit;
Foreign retirees must present a document with the amount of their pension;
International students should submit a certificate from their institution;
Passport and its duplicate;
Valid driving license and its copy;
Ownership certificate;
Proof of insurance acceptable in Turkey;
With the temporary entry card, you should pay the customs fee and register it at the Turkish Traffic Department.
---
How Will We Ship Your Car or Vehicle?
Whether you plan to ship a car, motorcycle, truck, boat, or specialty vehicle, there are three shipment methods to choose from.
Container – we'll place your auto into the individual container.
RoRo – we'll drive the vehicle on the vessel with many other cars.
CONSOL – we'll ship it with other cars in one container.
RoRo and Consolidation are the cheapest shipping options for different kinds of automobiles.
We offer a car and vehicle moving service to any destination in Turkey. We'll help you get your documents right and protect your cargo from anything that can impede its shipment.
---
What Else to Check Before Moving to Turkey
The checklist below outlines what else to pay attention to when moving to Turkey from the USA so you can move with peace of mind.
A temporary entrance card for your car implies that it will stay in the country temporarily – for two years.
Shipping items that you owned for a minimum of six months are free from duty and taxes.
If you are sending new items, these should be listed separately; taxes are applied to new things.
Household goods should arrive within two months before you arrive or six months after you enter the country.
You must be present during the shipment clearance from Customs.
There are certain restrictions applied to vehicles over three years old.
If you ship a vehicle in a container with household goods, the vehicle must be cleared in the first place.
Import of minibusses is not allowed.
Your pet must undergo a health examination and have a health certificate (with proof of required vaccinations) and a passport.
You shouldn't put a non-prescribed drug in a container. It's better to pack them in your carry-on and have a doctor's prescription with you.
Visit www.cdc.gov for recommended immunization before your trip.
---
Moving to Turkey from the USA with SDC International
One of the strengths of our service is that we understand that each customer has a unique situation. The SDC International Shipping customer service team will work with you to develop custom solutions based on your needs. If you need an affordable option, we can provide the best offer from packing service and transport mode to delivery of your shipment to the destination.
Fill out our quote form to kick off the shipping process. You can also call us, and we'll be happy to assist you in your planning.