Why Are People Leaving Sunny San Diego to Move Overseas?
San Diego has beautiful beaches, amazing weather, a thriving job market, and a great quality of life. But even this Southern California paradise sees some residents packing their bags annually to move abroad.
Recent relocation trends show more San Diegans are leaving their laidback SoCal lifestyle for new adventures overseas. According to 2020 census data, over 5,000 San Diego residents moved to other countries that year alone. Popular destinations include Mexico, Canada, the United Kingdom, Australia, Germany, China, and Japan.
So why would anyone want to leave sunny San Diego for a life halfway across the globe? While San Diego offers so much, certain life factors like career opportunities, lower cost of living, retirement goals, and family ties continue pulling people away.
The thought of picking up and moving internationally can be daunting. But for San Diegans with a strong case of wanderlust or expat dreams, living in a foreign country can provide unique life experiences, accelerated career growth, and special time with family.
This blog post explores the top reasons San Diegans are increasingly looking to relocate abroad. We'll also cover the most popular overseas destinations for former San Diego residents and what appeals to them. Whether you're simply daydreaming about an overseas move or ready to make it happen, use this guide to understand the modern expat experience.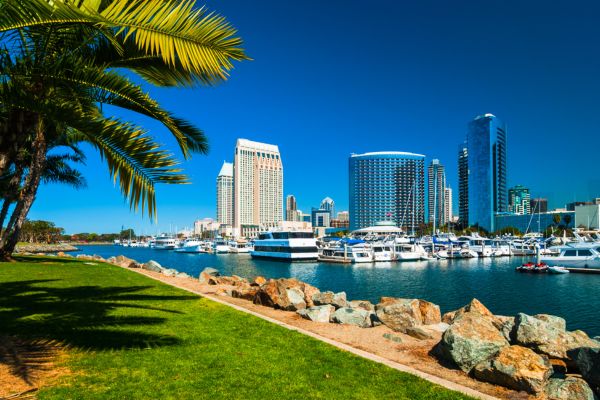 Reasons San Diegans Choose an Overseas Move
While San Diego offers a comfortable way of life, various factors motivate locals to relocate abroad each year. Here are some of the top reasons San Diegans are packing their bags and choosing overseas destinations:
Career Opportunities 
San Diego has a thriving job market, especially in sectors like military, tourism, and biotech. However, some San Diegans seek positions overseas when transferred by employers or recruited by global companies abroad. Countries like Singapore, China, Japan, and Germany present strong job prospects in fields like tech, academics, and engineering.
Lower Cost of Living 
The cost of living in San Diego keeps rising, making other regions more appealing, especially on a fixed income. Mexico and Southeast Asian countries like Thailand and Vietnam offer a substantially lower cost of living. Housing, healthcare, and other expenses can be cut in half or more.
Adventure and New Experiences 
After years of enjoying San Diego's laid-back vibe, the excitement of experiencing a new culture appeals to some. Short-term overseas programs and work visas make settling in global cities like London, Barcelona, and Sydney possible for a period.
Retirement Abroad 
San Diego's idyllic climate, coastal setting, and amenities make it a popular retirement destination. But living out golden years in San Diego comes at a high cost. For seniors on fixed incomes, moving to low-cost foreign locales can be an appealing option. 
Retiring overseas allows retirees' Social Security, 401(k)s, and savings to go dramatically further. Inexpensive locales in Central America, South America, and Southeast Asia provide a lavish, relaxing lifestyle for a fraction of what it costs to retire in San Diego.
Popular retirement destinations for San Diegans include Panama, Costa Rica, Mexico, Portugal, and Thailand. Panama offers a generous 'pensionado program' with discounts on everything from healthcare to entertainment. Costa Rica's beautiful landscapes, climate, and low cost of living draw many California retirees. Mexico's proximity to San Diego makes beach towns like Mazatlán enticing. Portugal's old-world charm, Mediterranean climate, and discounted residency are attracting more foreign retirees. And Thailand's vibrant culture, cuisine, and cheap cost of living appeal to adventurous retirees.
For San Diegans nearing retirement age, it's worthwhile to research overseas destinations that align with your budget and lifestyle vision. Consulting expat resources can provide keen insights into the retirement experience abroad. With proper planning, retiring overseas can be an incredibly rewarding chapter of life.
Family Ties 
San Diegans with family overseas may relocate to be closer to relatives and allow children to connect with their heritage. Or those who marry a foreign spouse may move to their new partner's home country.
Education Opportunities 
Some relocate temporarily to attend respected universities abroad or take advantage of post-graduation work visas offered in certain countries. Affordable tuition and the chance to begin careers abroad compel recent grads to seek education overseas.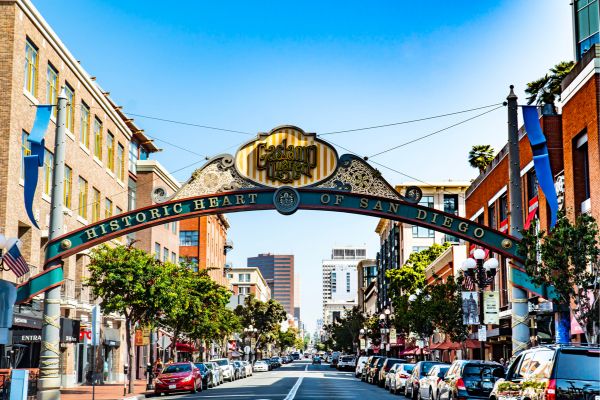 Popular Overseas Retirement Havens for San Diegans
When it comes to retiring abroad, San Diego expats have an array of tempting destinations to choose from. Here are 5 overseas retirement spots growing in demand.
Panama 
Panama tops the list for its Pensionado program offering discounts of 25% or more on everything from airline tickets to doctor's visits. The lush landscapes, modern amenities of Panama City, and proximity to the U.S. add to the appeal. Low-cost communities like Boquete and Coronado Beach cater to expat retirees.
Costa Rica 
Costa Rica's unofficial motto "pura vida" (pure life) perfectly sums up the chilled-out vibe that attracts U.S. retirees. The sandy beaches, lush rainforests, volcanoes, and waterfalls provide endless adventures. The healthcare system is excellent and costs a fraction of the U.S. Retirees also enjoy discounts on things like airfare, utilities, and entertainment.
Mexico 
With Mexico right next door, vibrant colonial cities like San Miguel de Allende and beach towns like Mazatlán are havens for retired Californians. The low cost of living and healthcare, familiar culture, and perfect climate make Mexico a convenient choice. Overseas income and investments go far.
Portugal 
Portugal offers discounted residency options for foreign retirees. The old-world European charm, Mediterranean climate, and laid-back lifestyle draw Americans. Housing is very affordable, especially away from Lisbon. Portugal's healthcare, public transit, culinary delights, and wine are first-rate.
Thailand 
From bustling Bangkok to island paradises, Thailand caters to retirees seeking an exotic adventure. Gourmet cuisine, luxe amenities, attentive locals, and bargain costs allow lavish living on a fixed income. Slow-paced beach towns and modern healthcare provide the ideal combo.
For San Diegans ready to retire, choosing among these alluring overseas destinations offers an ideal mix of affordability, top-notch healthcare and amenities, and exotic locales. Retiring abroad provides a chance to really make the most of your golden years.
Make Your Overseas Move Seamless with SDC
Once you've selected the ideal overseas retirement destination, the process of relocating abroad can seem daunting. From navigating visa requirements to shipping your belongings, it's essential to have a trusted partner facilitating each step.
For San Diegans aiming to retire overseas, look no further than SDC International Shipping. SDC's team of global relocation experts have helped countless retirees move abroad smoothly and stress-free. They assist with every detail including documents, packing, customs, storage, and vehicle transport.
SDC International Shipping has the knowledge and resources to handle international moves of any size. Their overseas packing and shipping services are fully customizable for your retirement needs. Plus their door-to-door delivery ensures your belongings arrive safely.
As an established, locally-owned moving company, SDC makes relocating overseas easy. Their experience with destinations worldwide, including top retirement havens, gives you peace of mind. Contact SDC International Shipping today to turn your dreams of retiring abroad into reality.