International Container Shipping Costs
Just to be absolutely clear, this article is about the cost of shipping a container from the United States, not about purchasing a container. We do not recommend the purchase of a container for international removals. From our experience, it is ineffective and expensive. If you want a used container for use at your destination, try using eBay or the local equivalent of Craigslist
International Container Shipping Costs – Export
SDC International Shipping is a large exporter of residential and commercial goods from the United States. We are licensed by the Federal Maritime Commission for the sea export of cargo. We send thousands of containers for our clients each year to locations around the globe.
People send containers for all sorts of reasons. Most of our clients are families relocating overseas. Some move for family reunification, some are retiring, many are moving for either employment opportunities or at the request of their employer. Whatever the reason, everyone has a budget for their move, and the cost of their shipment is always one of the first questions people ask.
How much does it cost to send a container? We will give you this answer when you get your quote, don't be hasty, and don't look for quick answers. Be very careful of any quick answers you might find on the internet. In the best case, those answers will be misleading and will not reflect true shipment costs.
The cost of shipping a container for export is only a small portion of the cost of an international relocation. For some locations, it is even one of the least expensive components of the move. The real questions that you should be asking are: what is the best way for you to send your belongings abroad, how can you reduce your overall cost of moving. International container shipping costs need to include customs security surcharges (X-ray inspections are now very common), port congestion and sea routing charges, truck delivery of the container to both the home you are leaving and the home you are moving to, including distance surcharges and tolls, terminal handling charges. You might get a ridiculously low "container shipping cost" from a web site, only to later have an additional charge added for going through the Panama Canal.
As manual inspections are rare, their cost is not included with container cost. Everything else should be, and probably is not included in the information available on web sites. You can only trust an actual inclusive quote from a professional international relocation service.
Though there are other sizes of container readily available, only 20', 40' and 40' high cube (HC) containers are used in modern shipping. Other container sizes are used for domestic or specialty cargo.
A 20' container can take up to 1100 cubic feet of storage volume. This amount of volume is suitable for the contents of a 3 bedroom house. A 40' container can accommodate 2200 cubic feet. This container size is used for larger home sizes, or for a 3 bedroom house including a car in the shipment. The 40' HC, as its name states, is about one foot higher, and can accommodate 200 cubic feet more than the regular 40' container, and is often used when clients choose to send large cargo such as boats that are turned on the side.
The overall cost of door to door service of sending a 40' container is usually about 40% greater than the cost of sending a 20' container. The cost of sending a 40' HC container is only marginally greater than a standard 40' container.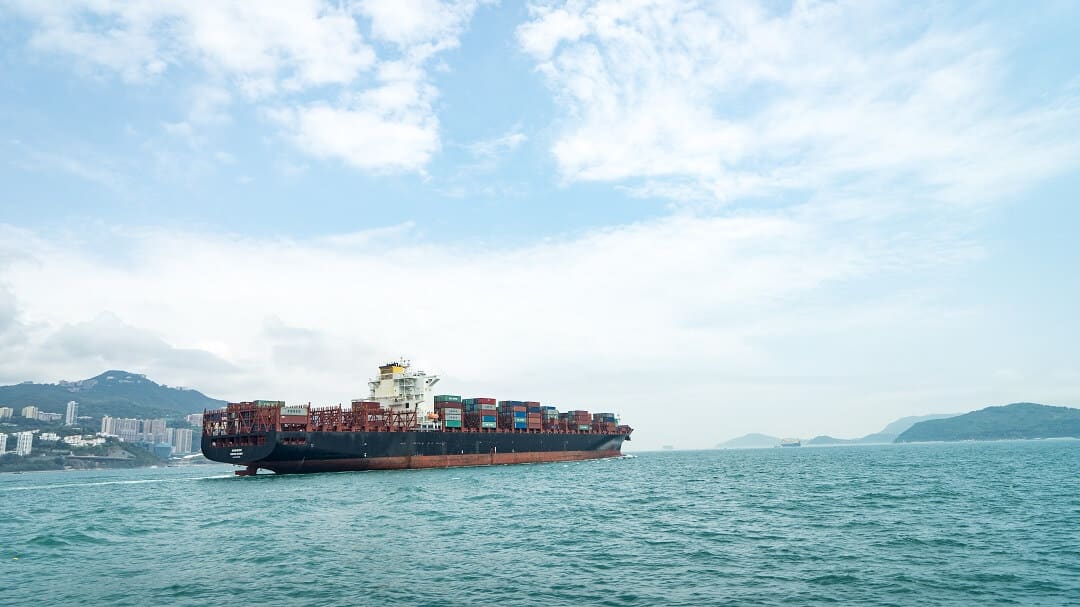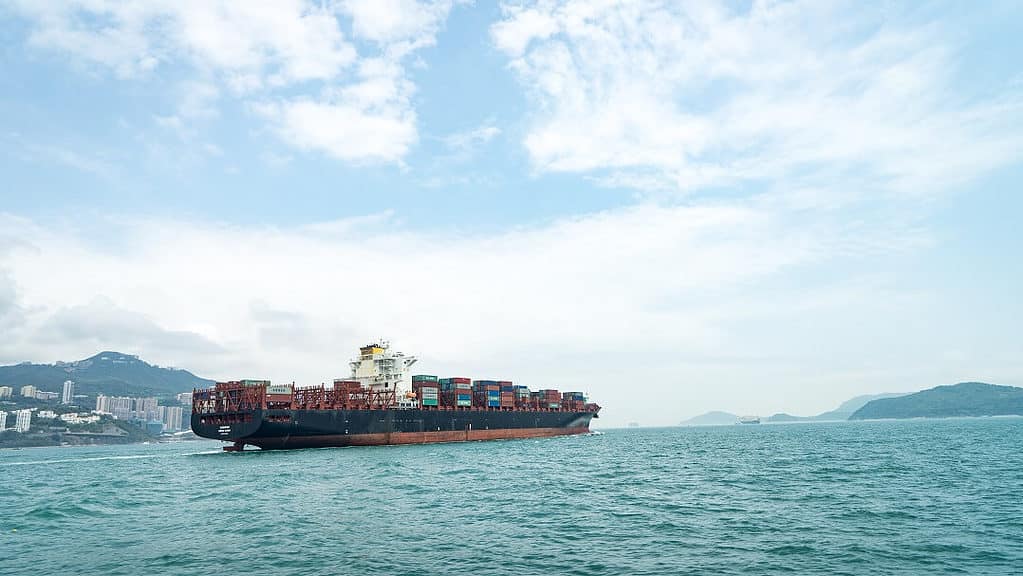 Establishing the Need for a Container
Modern shipping is based upon containers. More accurately called intermodal containers, these same containers that go on ships fit exactly onto tractor-trailers and onto railway cars for delivery to inland ports all over the world. On trains, containers may be stacked two high. On boats, they might be stacked 20 high. These wonders of modern logistics are what make international relocation affordable and timely.
Please note that shipments to Canada and Mexico will not be transported using containers for sea cargo. Personal belongings sent to these destinations are always sent in moving vans and not in sea containers.
Do you really need a container? The answer is dependent upon two things: the size of your cargo and your destination. There are some locations that are infamously expensive, because of all sorts of fees charged by ports and countries. The laws of supply and demand dictate that containers entering and leaving a particular country or port might be far more affordable. The SDC International Shipping logistics team will work out how to get your shipment to your destination most effectively.
For many destinations, even if you are sending 1000 cubic feet of cargo, we will have more effective methods. For our clients moving to Australia, Europe or the UK, using our groupage consolidation shipping method, the overall cost of your move is reduced. We have a very large volume of clients relocating to these countries, allowing us to send several of our own containers to them each month. This large volume allows us to negotiate better rates that we can pass on to our clients
For most other destinations, there is usually a point where the cost of a less than full container load, known as LCL shipments, exceeds that of sending a private container. This is usually around 600 cubic feet of cargo. However, this is not uniform for all destinations. If you are moving to China, for instance, the actual cost of shipping a sea container is very low, and a container might be the most effective way of sending even 300 cubic feet of cargo.
Every SDC client is assigned a relocation agent who will continue to work with them, even when the logistics team takes the lead. They will help with the initial decision about the particular shipping logistics for your shipment.
A Container for Your Move
If together with your relocation agent you have decided to send a private container, this container will be delivered to your home on the morning of your move. This container will be picked up from the shipping yard early in the morning. For some of our clients, containers will be picked up and delivered to railway yards of "inland ports".
We highly recommend door to door delivery service for all clients using private containers. The loading of a container should only be done by professionals. The floor of the container sits over four feet off the ground, and the trucks carrying them are not equipped with ramps or lifts, they sit on an empty chassis. The only exception to this rule is when your point origin is a storage facility that has a truck loading dock, otherwise, it is unwise to load your own container.
Once loaded, your container will be sealed. In most cases, you should see this same seal on your container when it arrives at your destination. The notable exceptions to this are when you send a licensed vehicle. Then the vehicle will be the last thing loaded on to your container so that it can be easily delivered to an inspection and licensing facility. The seal will also not be on the few containers selected for manual inspection. You will know about this before delivery. There are also a few countries that require that your cargo is unloaded onto moving vans.
Most of the process of moving your container will be automatic. It will be transferred from the truck to the ship, where it will be processed for discharge at your destination port, moved onto trucks on the way through customs clearance, and eventually to your new home.