Saving Money on International Moving
Saving money on international moving is a crucial concern for many people. As a provider of moving services, SDC often gets asked for advice on how to save money while maintaining the quality of the service. There are several options that clients can consider to achieve this goal. 
Self Packing
The first option is packing the boxes themselves. While SDC takes care of furniture and other big items, clients can opt to pack the boxes professionally, label them, and create an inventory list themselves. This option can result in significant cost savings.
Step 1: 
Before you start packing, it's important to declutter and organize your belongings. Go through each room and decide what you want to keep, sell, donate, or throw away. This will not only help you reduce the amount of stuff you need to pack, but it will also help you stay organized throughout the packing process.
Step 2: 
Once you've decluttered and organized, it's time to gather your packing materials. You'll need sturdy boxes, packing tape, bubble wrap, packing paper, and markers for labeling. You can purchase these materials from a moving supply store or online.
Step 3:
Start by packing non-essential items first, such as out-of-season clothing, books, and decorations. Wrap fragile items in bubble wrap and fill empty spaces in boxes with packing paper to prevent shifting during transit.
Step 4:
Label each box clearly with its contents and destination room. This will make unpacking much easier when you arrive at your new home.
Step 5: 
Save your essential items, such as toiletries, medication, and a change of clothes, for last. Keep these items with you during transit so you have them readily available when you arrive at your new home.
When moving internationally, it is important to prepare a packing list for customs. This list will help customs officials assess the value and contents of your belongings, and it is a crucial step in ensuring a smooth customs clearance process. Here are some steps to help you prepare your packing list for customs:
Start early: Begin preparing your packing list as soon as possible, as it can be a time-consuming task. Ideally, you should start the list before you begin packing.
Make a detailed inventory: Write down every item that you are taking with you, including their quantities, values, and descriptions. Be as specific as possible when describing each item, and include any identifying features, such as serial numbers or model numbers.
Categorize your items: Group your items into categories, such as clothing, electronics, furniture, and so on. This will make it easier for customs officials to understand the contents of your shipment.
Determine the value of your items: For each item on your list, estimate its value. You can use receipts or online resources to help you determine the value of your items.
Translate your list: If you are moving to a country where a different language is spoken, it may be necessary to translate your packing list into the local language. Check with the customs officials in your destination country to see if this is required.
Print multiple copies: Print several copies of your packing list, and keep them with you during your move. You may need to present them to customs officials at various points in the process.
When preparing your packing list for customs, it is important to be as detailed and accurate as possible. Failure to provide an accurate list could result in delays or even seizure of your belongings.
Customs
At SDC International Shipping, we understand the importance of a properly prepared packing list for customs when moving internationally. That's why we offer our clients assistance in creating a comprehensive packing list that meets all customs requirements.
Live Load
Another option to consider is a live load. This is applicable when shipping containers by ocean. With a live load, the container is pulled directly to the client's residence, where packing, wrapping, and loading are done by SDC while the driver of the truck is in the cab. This option saves time, steps, and money as compared to doing all the work in a proper moving truck and then reloading the container at SDC's facility. However, the live load option may not be advisable or possible when the client's residence is far from the port, has narrow streets, no parking, or low branches or power lines.
Self Load
A third option for saving money is the self-load. With a self-load, the client can load the container themselves. The container is dropped off for a few days, allowing the client time to load the container before it's picked up. While this option can result in significant cost savings, the container is still on a chassis, which is four and a half feet or more off the ground, and there are no ramps. This means that loading a container yourself may not be easy or safe, especially for non-professionals.
Quality Control
While there may be some potential sacrifice in terms of quality with these options, they are viable choices for saving money on international moving. It's essential to understand the options and choose the best one that suits your needs, depending on your residence's location, the number and type of items you need to move, and your budget.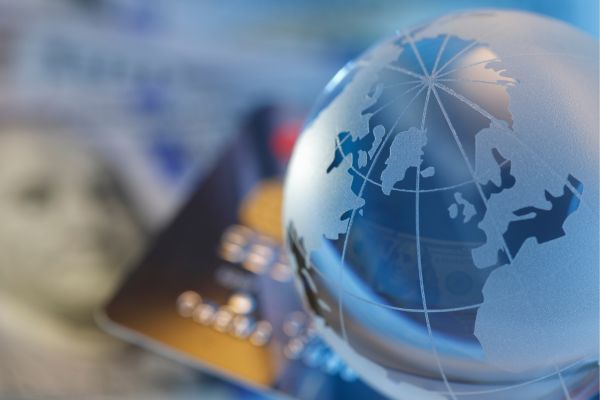 Case Study Example
Let's take the example of John, who is moving from Los Angeles to London for a new job opportunity. He has a small apartment and doesn't have a lot of furniture, mostly just a bed, a couch, and a few boxes of personal items. He contacts SDC, who come highly recommended by a friend, and asks for a quote for his international move.
Rob from SDC provides him with a few options to save money on the move. The first option is to pack the boxes himself, while SDC takes care of the furniture. John is a bit hesitant at first, as he's not sure he has the experience or materials to pack everything properly. However, Rob explains that SDC can provide him with high-quality packing materials and instructions on how to pack everything safely. John decides to take this option and saves a significant amount of money on the move.
The second option Rob suggests is a live load, where the container is pulled directly to John's apartment and loaded up there. This option also saves John money, but Rob explains that it may not be possible if John's apartment is located far away from the port or has narrow streets that make it difficult to maneuver the container.
Finally, Rob mentions the self-load option, where John can load the container himself. This option would save John the most money, but Rob also cautions that it requires more effort and expertise on John's part to make sure everything is loaded safely and securely.
John ultimately decides to go with the first option and packs the boxes himself, while SDC takes care of the furniture. He's pleased with the cost savings and the quality of service he receives from SDC. When he arrives in London, all of his belongings are in great condition and he's able to start his new job without any worries about the move.
This case study demonstrates how SDC's various cost-saving options can benefit clients who are moving internationally. By offering different options and explaining their pros and cons, SDC can help clients make informed decisions and save money while still receiving high-quality service.
Conclusion
Moving internationally can be a challenging process, but with careful planning and the right support, it can also be an exciting adventure. By following these tips on decluttering, choosing the right shipping options, and packing strategically, you can help ensure a smooth and successful move to your new home abroad.
At SDC International Shipping, we understand the complexities of international moves and are here to provide the support you need. From packing and shipping to customs requirements and more, we offer a range of services to help make your move as stress-free as possible.
Contact us today to learn more about our white glove packing service and other moving solutions. Let us help you prepare for your international move from California and start your new life abroad on the right foot.