According to the Australian Bureau of Statistics, the number of Americans moving to Australia has been steadily increasing in recent years. While moving to a new country can be challenging, working with a reputable international moving company can make the process smoother. A good moving company will help with everything from obtaining visas to packing and shipping household goods to navigating customs and settling into your new home. Having the right support and guidance can make a big difference in making a successful transition to a new country like Australia.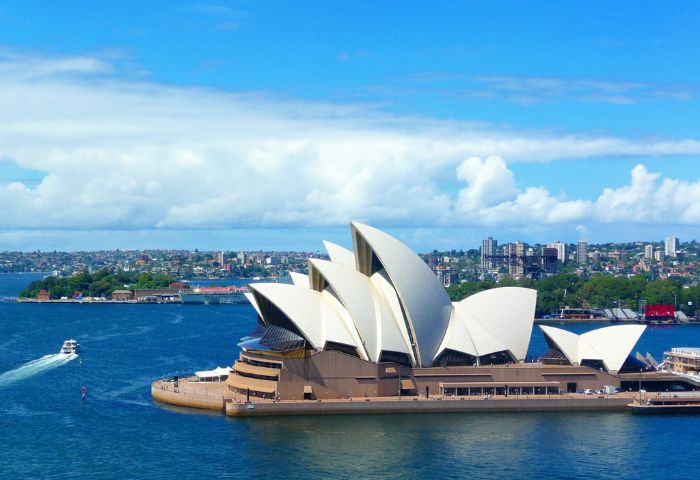 What is behind this trend?  There are numerous factors.  Some of the top ones that are reported to us here at SDC International Shipping include:
Breathtaking scenery
Clean, organized, and safe cities
Low crime rates
Everything for the outdoor/adventure enthusiast
Peaceful, multicultural society
World-class healthcare system
World-class educational system
No need to learn a new language!
When working with a reliable and experienced international shipping company like SDC, the process of moving to Australia can be made much simpler and smoother. We can help with every aspect of the move, from initial planning and packing to shipping and delivery, and can provide support and guidance throughout the entire process. Having a dedicated and knowledgeable partner in this process can make a big difference and help ensure a successful move to Australia.
What to Look for in a Top-Tier Door-to-Door International Moving Company
Expertise and Experience
It is a well-known fact that the company you collaborate with should possess a high degree of proficiency and competency in order to execute a seamless shipment from the United States to Australia, encompassing all relevant aspects. Working with a company that lacks experience and know-how can lead to negative outcomes. SDC boasts over two decades of experience in transporting household items and personal belongings to Australia for our clients.
A Dedicated Support Team Working with You from Start to Finish.
Transporting household items and personal effects from the United States to Australia is sometimes mistaken as being a straightforward task. However, with all details in order and a seasoned shipping company by your side, it can be manageable. SDC International Shipping provides end-to-end support, including navigating the customs process in Australia. We maintain communication and ensure all necessary paperwork and documentation is in place to smoothly clear customs. Additionally, we provide delivery directly to your new home or desired location.
Superior Online Reviews
Reading online reviews from reputable review websites can be a valuable and efficient way to gain insight into the nature of the company you are considering. We suggest only partnering with firms that have a minimum rating of 4 stars.
Visual Survey / Question and Answer Meeting (meet your shipper)
An international moving company must possess a comprehensive understanding of both the quantity of items being shipped and any additional crucial factors in order to provide an accurate quotation to a client. This typically requires a virtual or in-person inspection conducted by a seasoned shipper and estimator. This essential step guarantees that the quotation is derived from the actual volume assessment and all of the client's requirements.
Things to Watch Out for When Choosing a Shipping Company
Are You Working with a Genuine International Moving Company?
(Caution)
Unfortunately, there are companies out there who represent themselves as an actual moving company, perhaps even specializing in moves to Ireland.   Is this always the case?  Often it is not.  They (a broker posing as a moving company) may gain your trust and booking, only to hire a 3rd party/s for the lowest possible cost to them. Avoid the broker posing as a true international moving company.
Bait and Switch (low-ball)
(Caution) 
Beware of quotes that appear too good to be true. Just like with a new car that's advertised as starting "as low as," a low quote for shipping services can often come with hidden costs. This is a common tactic known as "bait and switch." To avoid falling for this scam, it's important to work with a company that takes the time to understand your inventory and specific needs.
SDC International Shipping avoids these pitfalls by fully comprehending your requirements before providing a transparent and professional quotation. Our years of experience, shipping connections, and operational efficiencies ensure that our quote is as competitive as possible.
Up-Front $ Deposits
(Caution)
Beware of any company that requires an up-front deposit.  A credit card authorization (as security) is fine; but an actual deposit could be a red flag.  SDC Intl. Shipping does not require up-front deposits, nor do we charge a credit card up-front, for 99+% of our jobs.
Consistently Poor Online Reviews
(Caution)
Yes, it's true that online reviews can provide valuable insights into the quality of service and reputation of an international shipping company. By reading reviews from past customers, you can get a better understanding of the company's level of expertise, reliability, and customer service. Positive reviews can indicate that the company provides a smooth and stress-free moving experience, while negative reviews may indicate potential problems that you may encounter if you choose to work with that company. It's important to carefully consider the reviews and do your research before making a decision.
Lack of a Professional, Comprehensive Quote
(Caution)
SDC will provide a comprehensive, professional proposal for your shipment to Australia.  This will spell out precisely what service is being quoted (e.g., door to door, door to port, port to port, etc.).  Further, all elements which are included, as well as any which are not included, will be clearly stated.   Be very cautious of any outfit that does not provide such a proposal!
Top Australian Destinations for Expats
Every country has cities with a large expat population. When it comes to Australia, major destinations are:
Sydney
Melbourne
Adelaide
Perth
Canberra
Brisbane
Blue Mountain Region
North River Region
Hobart and Tasmania
Newcastle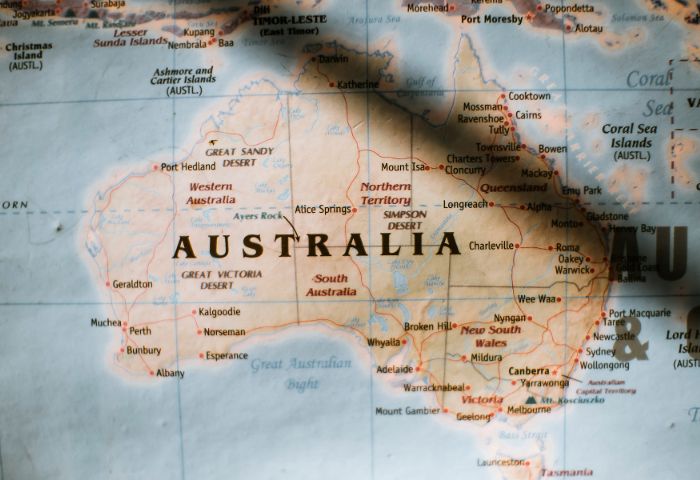 The SDC Shipping Process                                                                       
When choosing an international moving company for a move to Australia, SDC International Shipping stands out as the top choice. We prioritize understanding our client's needs, which minimizes the risk of unexpected charges or complications. Based on the level of service desired (such as door-to-door, door-to-port, port-to-door, port-to-port, air freight, etc.), SDC Intl. Shipping manages the entire process from the point of origin to the final destination. For instance, a full household move utilizing ocean shipping, and door-to-door service, would include professional packing, wrapping, and protection of all household goods.
First, it is a great idea to conduct the Visual Survey in order to get to know each other better, and for SDC to understand the client's needs and inventory. This is also an opportunity to answer any questions the client may have.  ß Very important   Sometimes a visual survey isn't possible.  In that case, it is still important for SDC to understand your needs.  Sometimes we use pictures; or in certain cases, we agree on an amount and service.  That said, for most shipments of household goods from door to door, a visual survey is an important part of the process.
After the survey is complete and analyzed professionally, SDC Intl. Shipping will then provide a Professional Quotation. This quote will clearly explain all elements of the move that are included as well as those which are not or may not be.
If everything looks good, the next step would be for your SDC Intl. Shipping Relocation Specialist to provide you with an Order for Service. This is the actionable booking document that initiates the shipping process.   The order for service will clearly spell out not only the price but also all details, including what is included, what is not, etc.
Internal Support and Logistics Team gets involved- Once your job is booked, an internal Support Expert for Australia is assigned. This Specialist will provide constant communication, and guidance, request the proper documents /paperwork that might be required, and stay with you from start through finish.
Packing, Wrapping & Protecting and Pick-Up- Sometimes this (packing and pick-up) is done on the same day. Sometimes, for larger and more complex jobs, professional packing (if part of your requested service), wrapping, protecting, and prepping could be 1-3 days prior to the actual pick-up/loading.
Shipping– The next step is to ship your household inventory.
Customs– Unless otherwise requested, SDC Intl. Shipping will clear customs at the destination port of entry. Long before this point, your SDC International Shipping Specialist will have taken care of all of the necessary paperwork.  This way, clearing customs at the destination port of entry should go smoothly.
Final Delivery– Unless otherwise requested, SDC Intl. Shipping then delivers your household goods to your destination residence or desired delivery location. All furniture is reassembled (if applicable), unwrapped, and placed where you would like it.  All boxes are delivered to the room or area of your home that you wish.  We then clean up all trash and depart.
Necessary Documents
SDC International Shipping's Logistics and Support Team works with you and helps with the documents necessary to ship your household goods, clear customs, and deliver to your residence in Australia.
What Can't I Ship from the US to Australia with My Household Goods?
Australia is rather strict when it comes to customs.  Attempting to ship a prohibiting item into Australia can derail your plans, or worse.  Keep in mind that some items are banned outright (e.g., illegal drugs), while others may only be "restricted" and require prior approval for import.   Please consult SDC International Shipping for specific information regarding what can, may, and cannot be shipped as part of your household goods shipment to Australia.
Restricted Items (requires prior, special approval)
Firearms and weapons (unless declared with the appropriate permits and authorization);
Prohibited Items (may not ship with your household goods)
Drugs and medicines (unless prescribed and must be declared)
Fruits, vegetables, homemade food, and some seeds
Pepper spray and Stun Guns
Certain types of wood
Pinecones
Counterfeit credit, debit, or charge cards
Any counterfeit goods
Firearms and explosives
Daggers
Spices
Coffee or Tea
Intellectual property
Certain endangered species of plants or live animals
Ivory
Anything made from any part of an endangered species.
Electronic fly swatters/mosquito bats
Laser pointers
Lighters
Flowers and Live Plants
Animal fur
Soil or mud
Here is a helpful link for more information-  Customs Guide-  Australia
Even more helpful guide from the Australian Government-  Can You Bring It?
Packing and Protecting Your Household Goods 
Standard Service (protecting your larger items/furniture)- SDC International Shipping, by default will wrap and protect all of your furniture items.  This would include items that would not normally be boxed.  For example, desks, sofas, dining tables, credenzas, beds, etc.  All furniture items will be protected in a manner necessary to ensure transit from door to door, with complete protection.
Special Enhanced Protection for Delicate and/or Specialty Items- SDC International Shipping will always provide the appropriate level of protection for your different inventory items. Items such as glass and marble tops, statues, glass china cabinets, etc., will receive the appropriate level of enhanced protection for the shipment.  At SDC, our mandate is to do everything in our power to ensure your items arrive in the exact same condition in which they left.  We are experts at making this happen.
Packing of Boxes– There are basically 3 options when it comes to packing your boxes.
Full Professional Packing Service by SDC– When it comes to boxes, the client may elect to have SDC International Shipping professionally pack all boxes, or only some of them, and create a professional inventory list. This is often helpful with customs at the port of entry in Australia.
Self-Pack- Alternatively, the client may elect to self-pack (or partially self-pack) boxes for the shipment. In this case, you need to create an inventory list.  SDC Intl. Shipping will help.
Hybrid- This is an option when the client would like to self-pack most of their boxes but leave some delicate items to be packed by the agent (SDC Intl. Shipping). For Example- the client will pack most boxes but would like SDC to pack the framed wall art, TVs, and fine china. This is a common arrangement.
Framed Art- SDC offers packing services for framed wall art for our clients, or clients may opt to pack themselves. Our services range from basic wrapping and boxing of art to acid-free wrapping and gentle crating, to the creation of customized hard crates for delicate fine art. 
White Glove Service-  If needed, SDC International Shipping's teams of expert packers and un-packers are happy to provide full white-glove service.
Art, Pianos, Billiard Tables, Sculptures
Specialty items such as pianos, billiard tables, fine art, and other valuable collectibles require proper handling by a competent and experienced shipping and relocation company. When it comes to shipping musical instruments, oil paintings, pool tables, collectible pinball machines, or any other high-value specialty item, our team is equipped with the necessary knowledge, experience, expertise, and equipment to manage the shipment door-to-door with the utmost care.
Shipping Your Household Goods to Australia by Ocean or by Air
Household shipments to destinations outside North America are usually shipped by ocean freight.   A benefit is that ocean shipping is a more economical mode.  The downside however is that the total transit time is longer.  SDC Intl. Shipping is an expert in both shipping by air and shipping by way of the ocean.   Often, a combination of both may be utilized.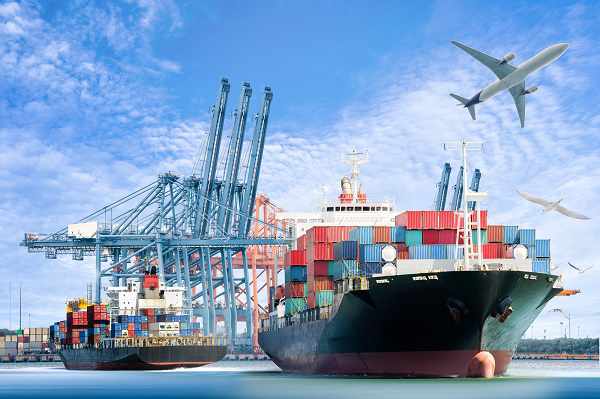 Shipping Your Car to Australia 
Moving your car from the USA is possible.   However, there are some things to consider, and which must be addressed prior to shipping.   First, any passenger vehicle going to Australia must first receive import approval.  Without this, the Australian Border Force (ABF) will not release it from customs control!  While the vehicle remains unreleased, there can be storage costs. 
RHD (Right Hand Drive) vs. LHD (Left Hand Drive) Vehicles in Australia, know the rules- The laws involving LHD and RHD vehicles in Australia is a state-to-state issue. That said, most if not all Australian states require all road vehicles to be RHD in order to be registered and legal.      
Some Helpful Links for you-
Australia-  Importing a Road Vehicle
Importing Your Motorcycle 
Shipping your motorcycle to Australia is not only possible, but can be a breeze, whether by itself or with your household goods.  Please contact SDC Intl. Shipping for full details.
Pet Relocations
Can I bring my pet when moving to Australia? Yes, you can!  Australia does however have slightly more strict rules in this regard than many other countries.   SDC International Shipping is an expert in navigating the system and making sure your 4-legged friends are relocated from the United States to Australia.
Some breeds (what Australia labels "dangerous breeds") may not be imported into Australia. These breeds include Dogo Argentino, Fila Brasileiro, Japanese Tosa, American Pit Bull Terrier or Pit Bull Terrier, Perro de Presa Canario or Presa Canario, and advertisements referencing these breeds.
Please consult with an SDC International Shipping Relocation Specialist for more details.
Maritime Insurance  

SDC International Shipping offers both Total Loss as well as Full Coverage insurance options which cover your possessions from door to door.  Please contact SDC International Shipping at 888-779-3962 for details.
Healthcare in Australia     
Can US citizens get healthcare in Australia?  Yes, but you must be officially a "permanent resident".   Australia's public healthcare system (Australian Medicare) was established in 1984 and is available to both Australian and New Zealand citizens and permanent residents. 
What does Australian Medicare cover?
If you're eligible for Medicare, it will cover you for:
Medical treatment in public hospitals
Procedures on the government-approved list of medical services, known as the  Medicare Benefits Schedule(MBS). Medicare covers 100% of MBS costs if they come from a GP, and 85% of MBS costs if they come from a specialist.
Some of the costs of prescription medications
Some of the costs of physical therapy
Basic dental care for children
Community nurse services
What does Australian Medicare not cover?
Most ambulance services.
Treatment in private hospitals
Most dental care
Most physical therapy, audiology, and ophthalmology
Most psychological and occupational therapy
In-home healthcare (nursing)
Cosmetic s and elective surgery (not medically necessary)
Is private healthcare insurance a good idea for expats in Australia?    A recent poll showed that approximately 55% of Australian citizens have a private healthcare policy, either in conjunction with Australian Medicare or as a stand-alone policy.  So, it appears that Australians think it is a good idea.  There are many options for private healthcare insurance that you may choose from, if so inclined.