Dominican Republic
When you move to the Dominican Republic, ship your household using the relocation services of SDC International Shipping, we will smooth your move to the D. R.
Whether retiring or repatriating to the Dominican Republic, you will need to engage the services of an approved international shipping company to move your personal belongings. SDC International Shipping is a company that has been licensed by the Federal Maritime Commission for the export of residential and commercial goods and cargo from the United States.
Even though it is closer to the rest of the USA than Puerto Rico, the Dominican Republic is still a foreign country and requires the expertise of licensed international movers.
---
What's on this page?
01 | International Household Moving to the Dominican Republic
02 | International Car Shipping to the Dominican Republic
03 | Dominican Republic Customs and Regulations
04 | International Moving to the Dominican Republic Checklist
05 | International Shipping Options to the Dominican Republic
---
International Household Moving to the Dominican Republic
Most people who move to the Dominican Republic from the USA can be divided into two groups. About half of them are citizens of the Dominican Republic who have been in the USA for a few years and are now moving back to be reunited with their families.
Most of the remainder are retiring to the county, as the Dominican Republic has an affordable cost of living and offers an easy path to permanent residence. Being very close to the United States, it makes it very easy to visit family or to have them come to the D. R. to visit you.
For several years, most people who have lived in the United States can afford comfortable houses in the Dominican Republic. We have clients who have moved to destinations throughout the country, and delivery is available everywhere.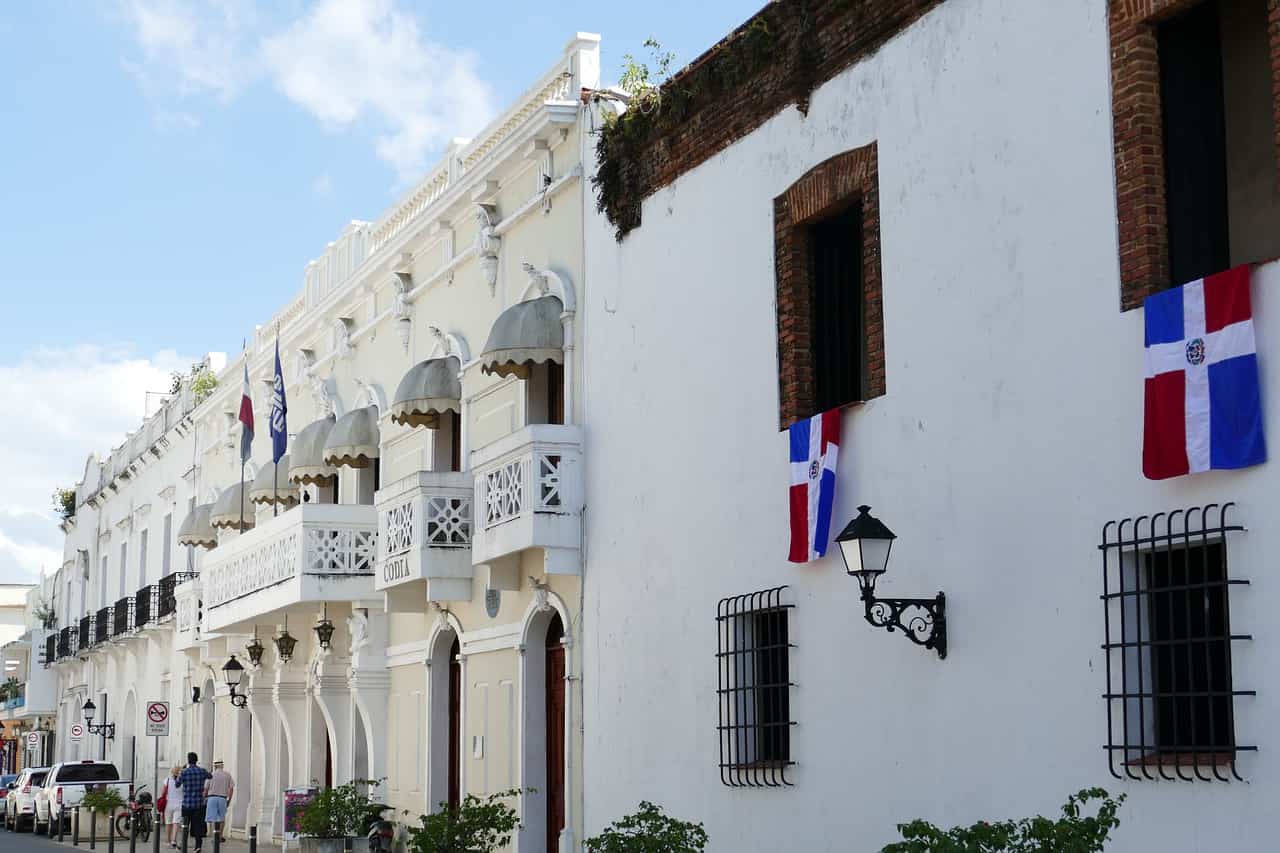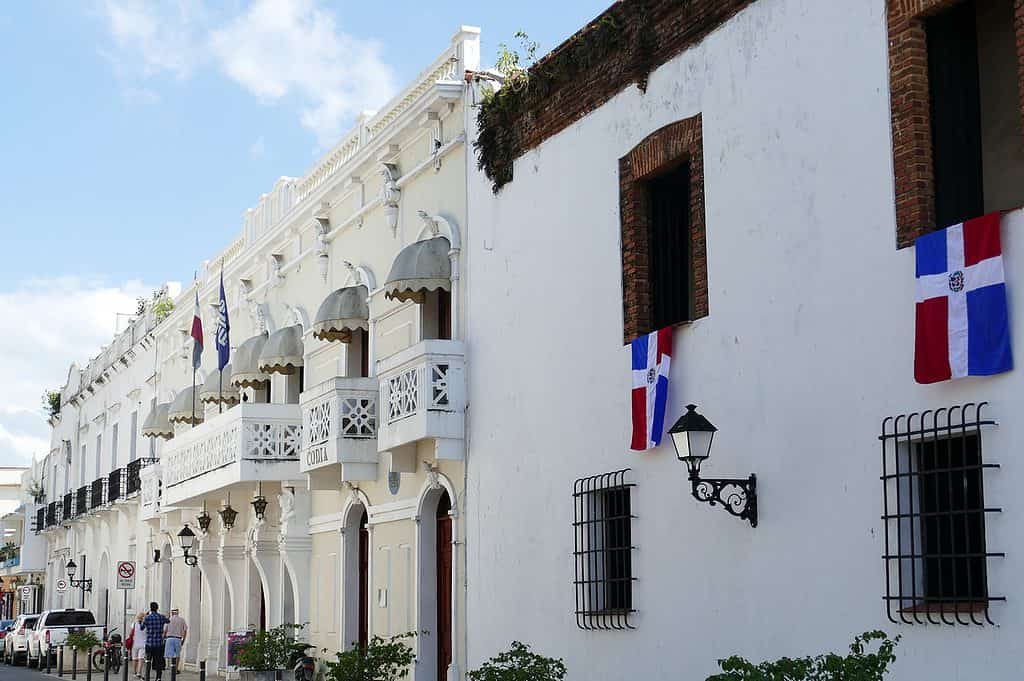 You are moving to a tropical country, so make sure that you are taking appropriate things. There is no need for you to be sending thick blankets or heavy coats, but you should really consider what you will need there. Will you want an outdoor kitchen? You will find that it is a good idea to buy appliances for this now and ship them in your container when you move. Don't forget good patio furniture.
Have you already purchased or rented a home in the D. R.? We hope you have already decided what you will be taking with you and what will remain in the USA. Furniture that is sent there will be prepared by our movers so that it arrives with as little damage as possible. Kitchen items are carefully packed by our movers in specialty boxes when you use our packing service. The packing service is necessary for anyone who wants to purchase an insurance policy against damage to your shipment.
Fishing opportunities are everywhere in the D. R, and if you love fishing, this might have been one of your reasons for moving there. Make sure that the gear that you send is clean.
American appliance will work in the D. R. We recommend that you send updated communications equipment.
---
International Car Shipping to the Dominican Republic
You are permitted to send your car to the Dominican Republic. If you have lived outside of the country for three years and are a returning citizen, you will be able to import a car with an exemption from the tax burden on the car. If you qualify for this, your car can not be more than five years old and should have been owned by you for six months or more.
If you don't qualify for the tax exemption, you can still import a car, but you will be charged 20% of the car's value (including shipping and insurance costs). Don't forget to insure your car when shipping it, as damage might occur. This is true whether you have a tax exemption or not. Also, keep in mind that shipping insurance is different from regular insurance, and you can ensure the replacement value of the car, so you should ensure your car for the amount that car would cost to buy right now in the D. R.
You can also send other vehicles. Most cars will fit into your shipping container. Motorcycles should be crated when placed within your shipping container. You must have a motorcycle license if sending one. The Dominican Republic has a modern road infrastructure, and there is no real need for specialty cars unless you prefer them.
Any vehicle that is sent must be cleared for export. Depending upon your origin state, this could include light motorcycles and trailers.
---
Dominican Republic Customs and Regulations
The Dominican Republic has a fairly straightforward policy allowing Americans to retire there. You will have to show a minimum income of around $1500 for an individual and another few hundred for each additional person.
New appliances are taxed, as are automobiles that are less than half a year old.
If you will be living in the D.R. more than half the year, you will be considered a resident, regardless of legal status, and will be liable to pay taxes there.
---
International Moving to the Dominican Republic Checklist
Official documents should be notarized and translated into Spanish. These include birth certificates, driver's licenses, marriage certificates, and letters from your bank assuring your solvency. You will also need to get a report from your local police department or sheriff that you have no criminal record, and this must be notarized and translated. Also, a medical certificate is necessary.
If you plan on working, you will need to request a work visa.
You will need to show a letter from your bank. We recommend that you speak with your bank about how you will be able to make regular transfers or access your funds while living in the D. R. Make sure that your credit card doesn't have any international surcharges, which could add up to a lot of money. If necessary, research which credit cards don't have any.
The US dollar traditionally has a steady and moderated appreciation against the Dominican Peso, which means that over time your retirement and social security will be constantly worth a little more in the country.
You should meet with a tax advisor in the D. R. You should do this before moving to the country.
We assume that you know Spanish. If not, start learning, it will improve your life in the D. R.
---
International Shipping Options to the Dominican Republic
Our sea shipments to the Dominican Republic enter via the Caucedo Port, close to Santo Domingo. Those with final delivery destinations on the north shore will also come through this port and be delivered by truck to your home.
This port has a modern container facility and customs clearance facilities.
While not everyone sends full container loads to the Dominican Republic, most of our clients choose this international shipping option. Less than full container loads are available, but it will prove to be a bad choice for most clients. The D. R. is one of the locations for which it makes much more sense to send a full container load, as the overall cost of a partial shipment approaches that of a 20' container quite quickly.
If you are sending a vehicle in your shipment, you will want to send a 40' container with your vehicle and household goods. If you send a boat that does not fit into a container, it is sent using a different method on a boat called roll on roll off, where the boat is sent on its trailer.