Best Places to Live in Hungary
Thinking about moving to Hungary? You are not alone. Lately, this Eastern European country ranked among the top 10 countries which offer the best quality of life and has been keeping moving companies to Hungary very busy. Sounds weird? You might be surprised by what great things this small country has to offer. Despite the economic crisis of 2008 that greatly damaged the country, Hungary recovered and now attracts residents from all over the world. Ever wondered what is the best location to live at in Hungary? Well, there are a lot of things to consider regarding the issue, here are some of them.
Whether you are set on Hungary as your final destination or still contemplating your move, it is important to pick somewhere that is going to work for you! While the tourist destinations may have many things you can do once or twice, the job outlook may not be so good, and going to the same landmarks may get tiresome. Let's examine just a few of your many options when moving to Hungary.
First of all, you need a place that is familiar around the globe. Even if you love solitude and quiet, you would still want to live in a place where you are part of civilization. You should also make sure that the moving company to Hungary you hire has the experience and the knowledge regarding the place you're about to move to. The best place to live in Hungary…
Budapest
The largest city and most obvious choice for foreigners, as you will find the most English spoken here. Budapest is the country's political, cultural, industrial, and commercial center. With over three million residents in the entire metropolitan area, it can be a bit overwhelming for someone not used to a big city. A very old city (founded in the 9th century), it is considered one of the most beautiful in all of Europe with 80 geothermal springs! It is highly ranked on many quality of life lists, including 7th on Forbes' list of most idyllic places to live and first on EIU's most livable Central/Eastern European cities list.
We all know that relocating is an endless procedure – whether you have a lot of belongings or not, you will have a lot on your mind during such a major process. In these cases, you have to make sure that someone will guide you about the new country and its customs. The first thing you ought to know about Hungary is its biggest city – Budapest. Budapest is the capital of the country and its financial and industrial center, where people have the best chance to find a job. In this beautiful city, there is also a wide variety of art galleries, museums, and theaters.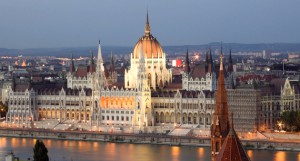 Szeged
Smaller than Budapest, but still a city in its own right, Szeged is the center of the Southern Great Plain region of Hungary. It is often called the "City of Sunshine" due to its numerous sunny days. It features very good primary and secondary education, with the University of Szeged being one of the most distinguished universities in Hungary and a growing worldwide reputation.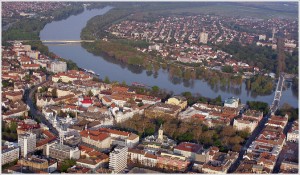 Eger
If the city life isn't for you, consider Eger, a quaint town located in the foothills of the Bukk Mountains known for its castle, thermal baths, historic buildings, food, and red wine varieties. It has a rich history dating back to the 10th century, and is very affordable. If you miss the city, don't worry, the train can take you to Budapest in just an hour and a half.
Sopron
Another pleasant city which you can consider relocating to is Sopron. The city is located near the Austrian border, right off Lake Neusiedi. Due to its nice location and the vicinity to lovely Austria, Sopron is also a great option should you choose to live in Hungary. Besides its beauty, Sopron is a well-known wine-producing region. If you like drinking and a hedonistic lifestyle, it might be the place for you.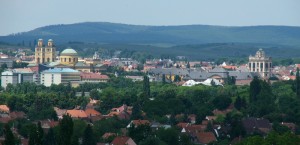 Now Boarding!
In conclusion, Hungary might be a great solution if you want to enjoy the nice views of Europe, and cannot afford the expensive lifestyle of London or Paris. You will also enjoy the fact that this country is very close to beautiful places such as Croatia and Slovenia. If you've made up your mind and decided to move there, you can be pretty relaxed – there are some great moving companies to Hungary that will assist you with the process.
Moving to Budapest? SDC International moving can help!