It is true that more Americans are deciding to move to France. According to the American Embassy in Paris, over 200,000 American expats are now living in France. Many of them are opting to retire there. But what's driving this trend? Often, relocation to France is based on one's career. However, many retirees are also moving there. Other reasons for the trend include family already living in France, cultural differences and preferences, a different lifestyle, beautiful cities and architecture, and more.
The moving process can be straightforward, as long as you have done your research and are committed to making the move. To ensure a smooth transition, it's crucial to work with a reputable and responsive international shipping company, such as SDC. As a top-tier company, SDC will support you throughout the entire process, from start to finish.         
What to Look for in a Quality Moving Company
Expertise and Experience
This one may seem obvious.  The company you work with should be very experienced and have all the expertise necessary to navigate all of the elements that come along with completing a trouble-free shipment from the USA to France.  Failure to work with a company that is truly knowledgeable and experienced can result in rather unpleasant, negative outcomes.  SDC has been moving household goods and personal effects to France for our clients for over 20 years.
A Dedicated Support Team Working With You from Booking through Delivery  (door to door)
Shipping household goods and personal effects to France from the USA is often confused as being "simple".   If all your T's are crossed, I's dotted and you are working with a very experienced shipping company, it can be.  From door to door, including navigating customs in France,  SDC International Shipping guides you every step of the way.   We stay in communication and advise you on the paperwork and documents we need to make sure we clear customs at the port of entry in France.   This is what our in-house, dedicated support team is here for.
Superior Online Reviews
Online reviews are an important and effective way to better understand the sort of company with whom you are considering working.   It is our advice to only work with companies who have 4+ star ratings.
Visual Survey / Question and Answer Meeting (meet your shipper)
To provide an accurate quote to clients, international moving companies must have a comprehensive understanding of the volume of items being shipped and any other relevant factors. This is typically achieved through a virtual or in-person visual survey conducted by an experienced shipper and estimator. This important step ensures that the quote is based on the actual volume estimate and the client's specific needs.
Things to Watch Out for When Choosing a Shipping Company
Broker vs. Proper Moving Company

(

Caution)

  
Unfortunately, there are companies out there who represent themselves as an actual moving company, perhaps even specializing in moves to Spain.   Is this always the case?  Often it is not.  They (the broker posing as a moving company) may gain your trust and booking, only to hire a 3rd party/ies for the lowest possible cost to them.   Avoid the broker posing as a legitimate international moving company.
Bait and Switch (low-ball quotes)

(Caution) 

 
This is just as it sounds.  Beware of the very low quote. Have you ever seen a new car advertised as  "starting as low as…"?   Does that mean the steering wheel, transmission and tires will cost extra?   All kidding aside, beware of the bait-and-switch or low-ball quotes.  SDC has been at this for a long time; and, we know that too often the lowest quoted price may ultimately end up as the most costly.   It may be a red flag when a shipping company quickly provides a quote, often a lower quote than others, but didn't actually take time to understand all of the inventory, let alone the client's needs.   Those "surprise" costs add up!
At SDC we strive to thoroughly understand all of your needs and expectations.  From there, we provide a clear, professional quotation that is as low as our many years of experience, shipping relationships and efficiencies allow.
Up-Front $ Deposits  

(Caution)

  
Beware of any company that requires an up-front deposit.  A credit card authorization (as security) is fine, but an actual deposit could be a red flag.  SDC Intl. Shipping does not require up-front deposits, nor do we charge a credit card up-front, for 99+% of our jobs.
Consistently Poor Online Reviews  

(Caution) 

 
Just as you should look for an international moving and shipping company that has outstanding online reviews, the opposite is obviously just as important.   Look to Yelp and Google to understand what others have to say about the international shipping company that you are considering.
See SDC Intl Shipping Reviews on Yelp
See SDC Intl. Shipping Google Reviews
Lack of a Comprehensive, Professional Proposal  

(Caution)  
SDC will provide a comprehensive, professional proposal for your shipment to Spain.  This will spell out precisely what service is being quoted (e.g., door to door, door to port, port to port, etc.).  Further, all elements which are included, as well as any which are not included, will be clearly stated.   Be very cautious of any company that does not provide such a proposal!
Top Moving Cities in France for expats
Every country has cities and regions with the most US expats. When it comes to France, the major destinations are:
Bordeaux
Nice
Le Havre
Lyon
Paris
Marseilles
Strasbourg
Lille
Aix-en-Provence
The SDC Shipping Process
At SDC, we take extra time to first fully understand our client's needs.  This helps to reduce or even eliminate "surprise" charges and/or other potential troubles.  From there, the process, depending on the desired level of service (e.g., door to door, door to port, port to door, port to port, air freight, etc.) is handled by SDC from your point of origin to your desired destination.  Let's use a typical 3-bedroom home, with full professional packing and inventory service, from door to door, and go through the typical steps:
First, it is a great idea to conduct the Visual Survey in order to get to know each other better, and for SDC to understand the client's needs and inventory. This is also an opportunity to answer any questions the client may have.  ß Very important   (Sometimes a visual survey isn't possible.  In this case, it is important for SDC to fully understand your needs.  Sometimes we use pictures or in certain cases, we simply agree on an amount and service.
After the survey is complete and analyzed professionally, SDC Intl. Shipping will then provide a Professional Quotation. This quote will clearly explain all elements of the move that are included as well as those which are not or may not be.
If everything looks good, the next step would be for your SDC Intl. Shipping Relocation Specialist to provide you with an Order for Service, which is the actionable document that, once booked, initiates the entire process.
Internal Support and Logistics Team gets involved- Next, an internal Support Expert for France is assigned. This Specialist will provide constant guidance, request the proper documents /paperwork that might be required, and stay with you from start through finish.
Packing, Wrapping & Protecting, and Pick-Up- Sometimes this (packing and pick-up) is done on the same day. Sometimes, for larger and more complex jobs, packing, wrapping, protecting and prepping could be 1-3 days prior to the actual pick-up/loading.
Shipping– The next step is to ship your household inventory.
Customs– Unless otherwise requested, SDC Intl. Shipping will clear customs at the destination port of entry. Long before this point, your SDC Intl. Shipping Specialist will have taken care of all of the necessary paperwork.  This way, customs clearing is usually just a formality.
Deliver– Unless otherwise requested, SDC Intl. Shipping then delivers your household goods to your destination residence or desired delivery location. All furniture is reassembled (if applicable), unwrapped and placed where you would like it.  All boxes are delivered to the room or area of your home that you wish.  We then clean up all trash and depart.
What Can't I Ship from the US to France with My Household Goods?
Attempting to ship a prohibiting item into France can derail your plans, or worse.  Keep in mind that some items are banned outright (e.g., illegal drugs), while others may only be "restricted" and require prior approval for import.   Please consult SDC International Shipping for information regarding what can, may, and cannot be shipped as part of your household goods shipment to France.
Prohibited Items
Paints, polishes, and cleaning solvents
Drugs and narcotics
Live plants
Ivory, all animal skins
Pornographic material
Explosives & matches
Counterfeit goods
Restricted and/or Dutiable Items
Alcohol (must be inventoried separately with brand name, type, amount, number of bottles, and value – Import License or Liquor License may be required).  There are limits on how much wine and/or spirits you may import to France, with your household goods, without incurring duty.
Tobacco products (subject to duty or tax).
Medications (may be limited to "personal use amounts", may require proof of prescription)
New items less than six months old
Videotapes, fax machines, telex machines and books (will be held temporarily by customs until necessary authorization is obtained for each item)
Coats, fur and leather shoes made of protected animals (will need special authorization)
Meat and dairy products (France has complex requirements, restrictions and limits that apply to importing food as well as meat and dairy products)
Plant products (may require permits or inspection at port of entry by Plant Health Inspection Service)
Guns, weapons and ammunition: highly regulated, and require various registrations and certificates and have the authorization from the French Defense Ministry (provide make, caliber, serial number and purpose)
Some weapons are strictly prohibited (firearms which have no legitimate sporting or recreational use are not permitted entry into France). Do not ship with household goods.
Here is a helpful link for more information- Customs Regulations- France
Packing and Protecting Your Household Goods
Standard Service (furniture) – SDC International Shipping, by default will wrap and protect all of your furniture items.  This would include items which would not normally be boxed.  For example, desks, sofas, dining tables, credenzas, beds, etc.
Special Enhanced Protection for Delicate and/or Specialty Items- SDC International Shipping will always provide the appropriate level of protection for your different inventory items. Items such as glass and marble tops, statues, glass china cabinets, etc, will receive the appropriate level of enhanced protection for the shipment.  At SDC, our mandate is to do everything in our power to ensure your items arrive in the exact same condition in which they left.  We are experts at making this happen.
Packing of Boxes– There are basically 3 options when it comes to packing your boxes.
Full Professional Packing Service by SDC– When it comes to boxes, the client may elect to have SDC International Shipping professionally pack all boxes, or only some of them, and create a professional inventory list. This is often helpful with customs at the point of entry.
Self-Pack- Alternatively, the client may elect to self-pack (or partially self-pack) boxes for the shipment. In this case, it is important to create an inventory list.  SDC Intl. Shipping will help.
Hybrid- This is an option when the client would like to self-pack most of their boxes, but leave some delicate items to be packed by the agent (SDC Intl. Shipping). Example- client will pack most boxes, but would like SDC to pack the framed wall art, TV's and fine china.  This is a common arrangement.
Framed Art- SDC can pack framed wall-art for our clients. Alternatively, the client may choose to pack themselves.  SDC can provide everything from standard wrapping and boxing of art, up to acid-free wrapping and soft crating, all the way up to creating full, custom hard crates for art. 
White Glove Service-  If needed, SDC International Shipping's teams of expert packers and un-packers are happy to provide full white-glove service.
Fine Art, Piano, Billiard Table, Sculpture Moving Services
When shipping your Piano, Billiard Table, Fine Art, and other specialty/collectable items, they must be handled properly by an experienced, knowledgeable and capable shipping and relocation company.   If you need to ship a musical instrument, oil painting, a pool table, collectable pinball machines or any other high-value specialty item, our team has the knowledge, experience, skills, and equipment to handle any specialty shipment, door to door.
Shipping Your Household Goods to France by Ocean or by Air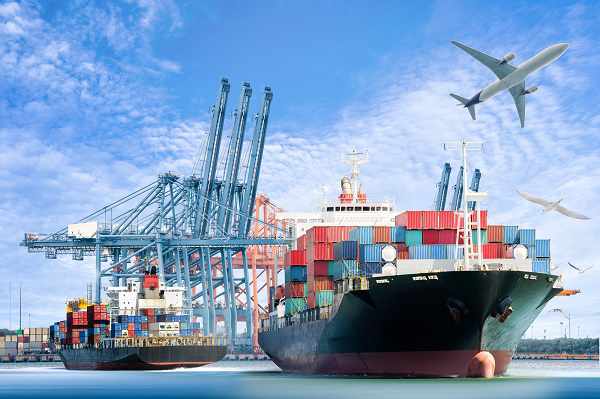 Household shipments to destinations outside North America are usually shipped  by ocean freight.   A benefit is that ocean shipping is a more economical mode.  A con however is that the total transit time is longer.  SDC Intl. Shipping is expert in both shipping by air and shipping by way of ocean vessel.   Often, we will meet our client's needs using a combination of both methods.
Shipping Your Car to France
Moving your car from the US to the France is a breeze for International Shipping. We have a team of expert personnel who know the process well, and can ship your vehicle as part of your household goods shipment to Spain.  Vehicles are sometimes shipped by themselves without a container.  This is known as Roll On, Roll Off (RoRo).   Not matter your need; SDC Intl. Shipping has a solution for shipping your vehicle to France.
Required Documentation Includes-

Original title
Bill of sale (if applicable)
EIN or Passport
Shipping Process for Importing Your Motorcycle
Can you ship your motorcycle to Spain as part of your household goods shipment?  Yes you can!  The ownership documents required are similar to those for you automobile.  Please consult with an SDC Intl. Shipping Relocation Specialist for full details.
Pet Relocations
When moving abroad, taking your furry friend with you is a realistic option. We employ a team of pet experts who take charge of making your pets feel comfortable and safe during transport. We also use planes to bring them to their destination fast and stress-free. Make sure to speak with one of our logistics agents about this. There are specific criteria and requirements to import your pet to France, including ensuring all forms, health certificates and vaccination records are submitted before boarding    Pet Relocation Services
Maritime Insurance
SDC International Shipping offers both Total Loss as well as Full Coverage insurance options which cover your possessions from door to door.  Please contact SDC International Shipping at 888-779-3962 for details.
Healthcare in France for Expats 
Access to quality healthcare is a priority in France, with all residents benefiting from the national system. The Sécurité Sociale is the best-known healthcare fund, which is contributed to by the entire working population. Other funds exist for specific professions or regimes, such as independent workers or agricultural workers. The system offers coverage for routine healthcare, paramedical care, pharmaceutical expenses, medical equipment, and hospitalization. While the cost of public healthcare in France is reasonable, many people also have private health insurance, known as a "mutuelle," to guarantee total reimbursement of all healthcare expenses.
The healthcare system in France, called Protection Maladie Universelle (PUMA), provides universal healthcare through mandatory public insurance. It was overhauled in 2016 to be more comprehensive and affordable than the previous system, known as Couverture Maladie Universelle (CMU). As a result, the public healthcare system covers an estimated 96% of all French residents, including expats who have permanent residency and have lived in the country for at least three consecutive months.
The majority of hospitals in France are state-owned and not-for-profit. French citizens regularly see doctors for checkups and healthcare maintenance, and alternative therapies like homeopathy, acupuncture, and chiropractic are also covered. However, some things are not covered, which is why approximately 95% of the French population also carries private insurance and many expatriates choose an international health plan.
Who is eligible?
Eligibility for France's healthcare system is open to legal residents who have been residing in France for at least three months and are considered "stable and regular" (meaning not planning on leaving anytime soon). International insurance is also an option for many expats, depending on their circumstances.
In conclusion, it is clear that more and more Americans are choosing to make the move to France. Whether driven by career opportunities or a desire for a change in lifestyle, the number of American expats in France continues to grow. With beautiful cities, rich culture, and a wide range of options for retirees, it is easy to see why France is becoming an increasingly popular destination for those looking to relocate. As the trend continues, it will be interesting to see how it shapes the relationship between the two countries in the years to come.