Your International Move to Australia
Moving to a new country is an exciting adventure, but it also presents unique challenges. If you've chosen Australia as your destination, get ready to experience breathtaking landscapes, vibrant cities, and a diverse culture. However, before you embark on this journey, it's crucial to find the right movers for your move to Australia. For those unfamiliar with international relocation, this process may seem overwhelming. That's why we've created this comprehensive guide to help you every step of the way. We'll guide you in selecting the best movers, providing valuable insights, expert tips, and essential information to ensure a smooth transition.
The Importance of Choosing the Right Movers
Moving across international borders involves more than just packing boxes and booking flights. It requires careful planning, adherence to customs regulations, and a reliable partner to navigate the complexities of the process.
Choosing the right movers is not just a matter of convenience; it's a critical decision that can significantly impact your international relocation experience. In the following sections, we'll explore why selecting reputable movers is crucial, giving you peace of mind and ensuring a seamless move to Australia.
We'll also provide you with a roadmap to research and find the ideal movers that cater to your specific needs. So, if you're ready to start your journey to Australia and want a stress-free experience, keep reading.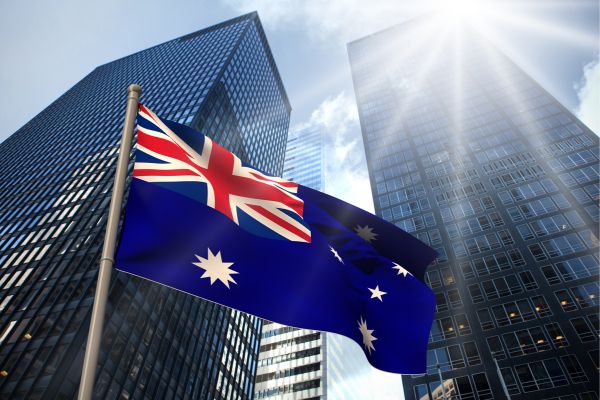 Why Choosing the Right Movers Matters
Expert Handling: International moves involve complex processes that require expertise. Reputable moving companies have ample experience in handling overseas shipments, ensuring that your valuable belongings are packed, shipped, and delivered with the utmost care. They possess a deep understanding of customs regulations, documentation, and the logistics of international transportation, which are crucial for a seamless transition.
Navigating Customs and Regulations: Like many other countries, Australia has strict customs regulations that govern what can be brought into the country. For newcomers, understanding and navigating these rules can be overwhelming. Knowledgeable moving companies have an in-depth understanding of these regulations and can assist you with the necessary paperwork, ensuring compliance and avoiding potential delays or penalties.
Timely Delivery: One of the most crucial aspects of an international move is ensuring that your belongings reach Australia when you need them. Professional movers have the necessary resources and networks to efficiently manage shipments. They can provide you with a clear timeline for your move, allowing you to plan your arrival and settle into your new home without unnecessary delays.
Cost-Effective Solutions: While relocating to Australia involves expenses, selecting the right movers can help you manage costs effectively. They can provide you with accurate upfront quotes, enabling you to budget for your move confidently. Moreover, their expertise in optimizing shipping methods and routes can potentially save you money in the long run by avoiding costly mistakes.
In summary, choosing the right movers for your international move to Australia is not just about convenience. It is about ensuring the safety of your possessions, compliance with regulations, timely delivery, and cost-effectiveness. With a reliable moving company (like SDC International Shipping) by your side, you can embark on your adventure to Australia with the confidence that your transition will be as seamless and stress-free as possible.
Researching Movers to Australia
Now that you understand why choosing the right movers is essential for your international move to Australia, let's dive into the process of researching and selecting the right moving company for your needs.
Start Early: One of the most common mistakes when planning an international move is leaving the selection of a moving company to the last minute. To make the best choice, start your research well in advance of your planned move date. This will give you the time needed to gather information, compare options, and make a thoughtful decision.
Seek Recommendations: Personal recommendations can be invaluable. Reach out to friends, family members, colleagues, or acquaintances who have experience with international moves, especially those who have relocated to Australia. They can provide insights into their own experiences and recommend moving companies they trust.
Check Online Reviews: In the digital age, online reviews are a valuable resource for evaluating moving companies. Platforms like Yelp, Google Reviews, and specialized moving company review websites offer candid feedback from past customers. Pay attention to both positive and negative reviews, looking for recurring themes or issues.
Verify Credentials: It's essential to ensure that the moving companies you consider are reputable and legitimate. Check for the following credentials and affiliations:
Licensing: Ensure that the moving company is properly licensed and authorized for international moves.
Insurance: Confirm that the company offers adequate insurance coverage for your belongings during transit.
Affiliations: Look for affiliations with recognized industry organizations such as FIDI, IAM, or OMNI. Membership in these organizations can indicate professionalism and adherence to industry standards.
Get Multiple Quotes: Request quotes from several moving companies to get a clear understanding of the cost and services involved. Be thorough in providing details about your move, such as the volume of items, the origin, and destination, and any special requirements. This will help you receive accurate and comparable quotes.
Ask Questions: Don't be shy about asking potential movers questions. A reputable moving company will be happy to provide detailed answers and address your concerns. Some important questions to ask include:
What is your experience with international relocations, specifically to Australia?
What is the estimated timeline for my move?
What packing and protection measures do you offer?
Can you provide references from past customers who have moved to Australia?
How do you handle customs clearance and documentation?
By diligently researching moving companies using these steps, you'll be well-equipped to make an informed decision that aligns with your specific needs and budget. The next section will introduce you to some of the top moving companies known for their excellence in international relocations to Australia.
Cost Considerations
When planning an international move to Australia, understanding the cost factors involved is essential for effective budgeting and financial planning. In this section, we'll explore the various cost considerations associated with relocating to Australia and provide you with valuable tips to manage your expenses effectively.
1. Volume of Belongings
The volume of your belongings is a significant factor in determining the cost of your international move. Moving more items requires larger containers or more shipping space, which can increase the overall cost. Take inventory of your possessions and consider decluttering or selling items you no longer need to reduce the volume and potentially save on shipping costs.
2. Distance to Destination
The distance between your current location and your destination in Australia plays a role in the cost of your move. Longer distances typically result in higher transportation costs. Consider the logistics of your move and whether you'll need additional services like storage or local transportation upon arrival in Australia.
3. Services Required
The specific services you require from your chosen moving company will impact the overall cost. These services may include packing, loading, customs clearance, and delivery. Discuss your needs with the moving company and obtain a detailed breakdown of the services and associated costs to understand where your money is going.
4. Shipping Method
There are various shipping methods available for international moves, each with its own cost implications:
Container Shipping: This is the most common method for household moves. You can choose between a full container load (FCL) or a less-than-container load (LCL), depending on the volume of your belongings.
Air Freight: While faster, air freight is generally more expensive than sea freight. It's a viable option for smaller shipments or items you need urgently.
Consolidated Shipping: This involves sharing container space with other shipments, reducing costs but potentially increasing transit time.
Customs and Duties
Australia has strict customs regulations, and you may be required to pay customs duties and taxes on certain items. Understanding these regulations and budgeting for potential fees is crucial. Your chosen moving company should assist you with the necessary documentation and compliance.
Insurance
Protecting your belongings during the move is essential. Most moving companies offer insurance options, and while this adds to the overall cost, it provides peace of mind in case of unforeseen events. Review the insurance coverage options offered and select the one that suits your needs and budget.
Additional Costs
Be aware of potential additional costs that may arise during your move, such as:
Storage Fees: If your items need to be stored temporarily before delivery.
Customs or Quarantine Inspections: Fees associated with inspections and clearance.
Local Transportation: Costs for transporting your belongings from the port of entry to your final destination in Australia.
Tips for Managing Costs
To manage costs effectively during your international move to Australia:
– Obtain multiple quotes from moving companies to compare prices and services.
– Be transparent about your needs to avoid unexpected charges.
– Consider the timing of your move; peak seasons may result in higher costs.
– Pack efficiently to reduce the volume of your shipment.
– Explore cost-effective shipping methods based on your timeline.
By considering these cost factors and implementing cost-saving strategies, you can budget effectively and ensure a smooth and financially manageable international relocation to Australia. In the next section, we'll conclude this guide, summarizing the key takeaways and offering best wishes for your upcoming adventure.
Why SDC International Shipping is Your Ideal Mover to Australia
When it comes to selecting the perfect movers for your international relocation to Australia, SDC International Shipping stands out as a top choice. Here, we'll explore why our company is the ideal partner to ensure your move is not only successful but also a smooth and stress-free experience.
Expertise and Experience
SDC International Shipping boasts a wealth of experience in handling international moves. With years of service in the industry, we have honed our expertise to perfection. Our team is well-versed in the nuances of shipping to Australia, including compliance with customs regulations, documentation requirements, and logistical intricacies. We understand the unique challenges that can arise during international relocations, and we have the knowledge and resources to overcome them.
Comprehensive International Moving Services
We understand that every move is unique, and your needs may differ from others. That's why SDC International Shipping offers a wide range of services tailored to your specific requirements. Whether you're moving a small apartment or an entire household, we have the expertise and capabilities to handle it all. Our comprehensive services cover packing, loading, shipping, customs clearance, and delivery, ensuring that you have a single, reliable partner throughout the entire process.
Global Network and Resources
Our global network of partners and agents enables us to provide you with a seamless international moving experience. We have established relationships with trusted professionals in Australia who can assist with the local aspects of your move, ensuring a smooth transition once you arrive. Our extensive network allows us to coordinate every aspect of your move efficiently.
Customer Satisfaction
At SDC International Shipping, customer satisfaction is our top priority. We take pride in our commitment to providing exceptional service to our clients. Our track record of positive customer reviews and testimonials reflects our dedication to ensuring that your move to Australia is not only hassle-free but also a positive and memorable experience.
Competitive Pricing
We understand that budget considerations are essential when planning an international move. That's why we offer competitive pricing and transparent quotes. With SDC International Shipping, you can rest assured that you're getting value for your investment, with no hidden fees or surprises.
Peace of Mind
Moving to a new country is a significant undertaking, and it's natural to have concerns. With SDC International Shipping as your moving partner, you can enjoy peace of mind knowing that your possessions are in capable hands. We handle every aspect of your move with professionalism and care, allowing you to focus on the excitement of your upcoming adventure in Australia.
In conclusion, when choosing a moving company for your international relocation to Australia, SDC International Shipping stands as a trusted and reliable choice. Our expertise, comprehensive services, global network, commitment to customer satisfaction, competitive pricing, and dedication to providing peace of mind make us the perfect partner for your move. With SDC International Shipping, your journey to Australia will be marked by efficiency, convenience, and a smooth transition to your new life Down Under.