Spotlight on- Exclusive 20' Shipping Containers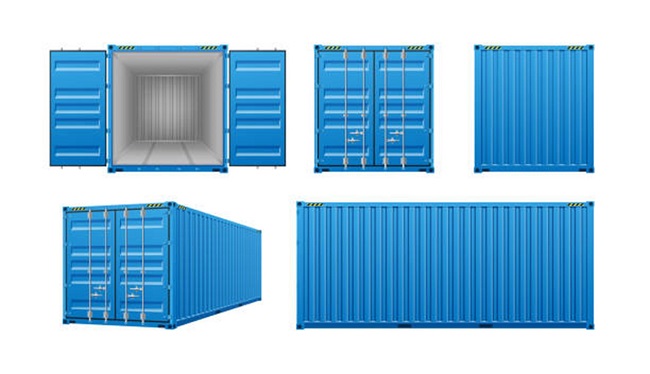 Note that the word "exclusive" simply indicates you are utilizing a full container (FCL) for yourself and not sharing.  The container is exclusively yours.
Dimensions-  The internal dimensions of a 20-foot container are 19′ 4″ long x 7′ 9″ wide x 7′ 10″ high or 5.898m long x 2.352m wide x 2.393m high, with a usable capacity of 32.6m3. It offers 146 sq ft (13.86m2) of floor space and a volume of 1,172 cubic ft (33.2m3), allowing for the accommodation of 10 standard pallets or 12 Euro pallets without stacking, depending on the type of pallet used.
Home Size- Your mileage may vary, as everyone's situation is different; but a 20-foot container can generally accommodate the household goods of a one- to two-bedroom apartment, condo, or home.
Vehicles- When shipping a vehicle in addition to household goods, keep in mind that most cars will fill a 20-foot container with only 2-3 linear feet left over for other cargo (approximately enough for 40-50 large moving boxes.
Cost-  The cost of shipping a 20-foot container will depend on several factors, such as the nature of the items being sent and the destination country. To determine what size container is needed, we recommend that you engage an SDC International Shipping Relocation Specialist to schedule either an in-person or "virtual" survey of the contents.  This way, you can be confident that you are being quoted for the proper service.