Relocating to a new country is an exciting adventure, and if you're considering moving to the United Kingdom, we're here to guide you every step of the way. At SDC International Shipping, we understand the complexities and challenges involved in moving your household to a different country. With our expertise and comprehensive range of services, we aim to make your move to the UK as seamless and stress-free as possible.
In this blog post, we will address the most common questions and concerns about moving to the UK, providing you with valuable insights and expert answers. From understanding visa requirements and the cost of living to exploring the healthcare system and finding suitable housing, we have you covered. Additionally, we'll share essential information about the UK's transportation options, education system, cultural aspects, and popular destinations to help you adapt and settle into your new home effortlessly.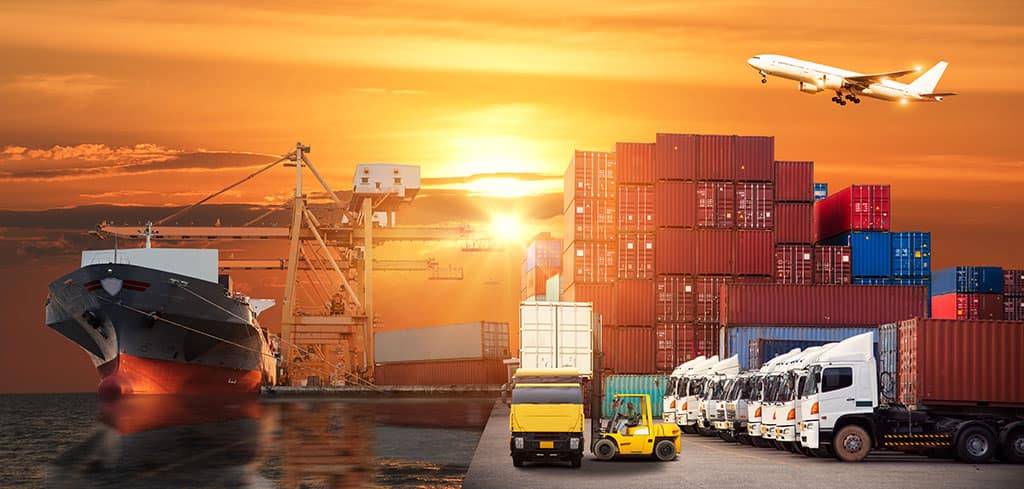 What are the visa requirements for moving to the UK?
Answer: Moving to the UK requires understanding and fulfilling certain visa requirements based on your specific circumstances. Here, we provide an overview of the main visa options available for individuals and families looking to relocate to the UK.
Work Visas:
Tier 2 (General) Visa: This visa is for skilled workers sponsored by a UK employer with a job offer. It requires a valid Certificate of Sponsorship from the employer.
Tier 1 (Entrepreneur) Visa: Designed for individuals looking to invest and start a business in the UK. It has specific investment and eligibility criteria.
Tier 5 (Temporary Worker) Visa: For individuals coming to the UK for a limited time to work or participate in specific schemes, such as the Youth Mobility Scheme.
Student Visas:
Tier 4 (General) Visa: For students pursuing higher education courses at a recognized UK institution. It requires a Confirmation of Acceptance for Studies (CAS) from the educational institution.
Short-term Study Visa: Suitable for shorter courses and language training programs.
Family Visas:
Spouse/Partner Visa: For individuals who are married to or in a civil partnership with a UK resident or settled person.
Dependent Visa: For children under 18 or adults dependent on a UK resident or settled person.
Other Visas:
Ancestry Visa: Available to individuals with a grandparent born in the UK or in certain former British territories.
Representative of an Overseas Business Visa: For employees of an overseas business who wish to establish a branch or subsidiary in the UK.
It's important to note that visa requirements and application processes may change over time. To ensure you have the most up-to-date information, it's advisable to consult the official website of the UK government's Home Office or seek professional advice from immigration experts.
Understanding the specific visa requirements that apply to your situation is crucial for a successful relocation to the UK. Take the time to research and gather all necessary documentation to support your visa application, and consider consulting with an immigration specialist who can provide guidance tailored to your individual circumstances.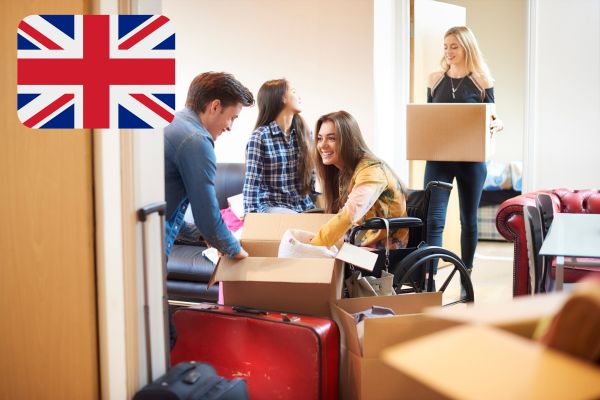 What is the cost of living in the UK?
Answer: The cost of living in the UK varies depending on factors such as location, lifestyle, and personal preferences. Here, we provide an overview of the main expenses to consider when planning your budget for living in the UK.
Accommodation:
Rent: Rental prices differ across regions, with major cities like London generally having higher rental costs. The size, type, and location of the property also impact the rent.
Buying Property: If you plan to purchase a property, factors such as location, property type, and market conditions will influence the cost.
Transportation:
Public Transportation: The UK has an extensive public transportation network, including buses, trains, trams, and the London Underground. Costs vary depending on the distance traveled and the type of transportation used.
Car Expenses: If you own a car, consider costs such as fuel, insurance, road tax, parking fees, and maintenance.
Groceries and Dining Out:
Supermarket Shopping: The cost of groceries varies, but generally, shopping at supermarkets can be an affordable option. Look out for weekly deals and discounts.
Dining Out: Eating out at restaurants or cafes can range from budget-friendly options to higher-end establishments.
Utilities:
Electricity, Gas, and Water: These utilities are essential expenses. Costs vary depending on the size of your property, usage, and the energy efficiency of appliances.
Internet and Mobile Phone: Consider monthly expenses for internet connection and mobile phone plans.
Healthcare:
National Health Service (NHS): The UK has a publicly funded healthcare system called the NHS, which provides free or low-cost medical services to residents. Contributions are made through taxes and National Insurance payments.
Private Healthcare: Private healthcare options are available for those who prefer additional services and faster access to specialized treatments. Costs vary based on the provider and coverage.
It's important to note that the cost of living can significantly differ between regions and cities within the UK. London, for example, generally has higher living expenses compared to other areas. Researching and comparing prices, creating a budget, and considering your personal circumstances will help you estimate your cost of living in the UK more accurately.
Additionally, exploring cost-saving measures such as sharing accommodation, utilizing public transportation, and seeking out affordable entertainment options can help you manage your expenses effectively.
Current Cost of Living Data
According to the Office for National Statistics (ONS), the price of consumer goods and services in the UK rose at the fastest rate in four decades in the year to October 2022. The annual inflation rate fell to 7.8% in the 12 months to April 2023 1.
The UK government has introduced a cost of living support worth £26 billion in 2023-24, in addition to benefits uprating, which is worth £11 billion to working-age households and disabled people 2.
If you were entitled to a payment (or later found to be entitled to a payment) of income-based JSA, income-related ESA, Income Support or Pension Credit for any day in the period 26 January 2023 to 25 February 2023, you are eligible for the first Cost of Living Payment of £301 3.
Concerning property prices, data from the ONS had the average UK house price at £294,000 ($353,600) in December 2022.
How does the healthcare system work in the UK?
Answer: The United Kingdom operates a comprehensive healthcare system known as the National Health Service (NHS). Here, we provide an overview of the healthcare system in the UK and the services it offers to residents.
National Health Service (NHS):

Free Medical Care: The NHS provides free or low-cost healthcare services to UK residents, including doctor consultations, hospital treatments, and emergency care.
General Practitioners (GPs): GPs serve as the first point of contact for non-emergency healthcare needs. They provide consultations, diagnoses, and referrals to specialists if necessary.
Hospital Care: NHS hospitals offer a range of medical services, from routine check-ups and surgeries to specialized treatments.
Prescription Medications: Prescription medications are available at a nominal cost, and exemptions apply for certain groups, such as children, pregnant women, and those with long-term conditions.
Mental Health Support: The NHS also provides mental health services, including counseling and therapy.

Primary Care and Referrals:

Registering with a GP: When you move to the UK, it's advisable to register with a local General Practitioner (GP) to access primary healthcare services.
Referrals to Specialists: If necessary, your GP may refer you to a specialist or consultant for further evaluation and treatment.

Private Healthcare:

In addition to the NHS, private healthcare options are available in the UK. Private healthcare offers faster access to specialists, more personalized care, and a wider range of treatments.
Private Medical Insurance: Individuals can opt for private medical insurance to cover the costs of private healthcare services. Insurance plans vary in coverage, cost, and provider networks.
It's important to note that access to the NHS is typically based on residency status, so it's essential to understand your eligibility for NHS services. If you're a non-UK resident, you may need to secure appropriate health insurance coverage to ensure access to healthcare services during your stay in the UK.
Remember to register with a GP upon your arrival in the UK to establish a primary care relationship and receive necessary medical assistance. The NHS website provides detailed information on how to register with a GP and access healthcare services specific to your location.
Whether you choose to utilize the NHS or opt for private healthcare, the UK offers a range of healthcare options to meet your needs. Take the time to understand the healthcare system and consider appropriate insurance coverage to ensure your well-being while residing in the UK.
What are the essential documents and registrations required when moving to the UK?
Answer: When planning your move to the UK, there are several essential documents and registrations you need to consider to ensure a smooth transition. Here, we outline the key documents and registrations you should prioritize:
Passport and Visa:

Valid Passport: Ensure your passport is valid for the duration of your stay in the UK.
Visa: If required, obtain the appropriate visa before your arrival in the UK. Refer to the UK government's official website or consult an immigration expert for guidance on the specific visa category that applies to your circumstances.

Residence Permit and National Insurance Number:

Residence Permit: Depending on your visa type, you may need to apply for a residence permit or card upon arrival in the UK. This document confirms your legal residence status.
National Insurance Number: If you plan to work in the UK, it's important to obtain a National Insurance Number (NINo). This unique identifier is required for tax and social security purposes. You can apply for a NINo through the UK government's official website.

Bank Account:

Open a UK Bank Account: It is advisable to open a UK bank account to manage your finances efficiently. Research different banks and their account offerings to choose the one that best suits your needs.

Driving License:

Exchange or Obtain a UK Driving License: If you plan to drive in the UK, check if your current driving license can be exchanged for a UK license. Otherwise, you may need to apply for a UK driving license. Familiarize yourself with the driving laws and regulations in the UK.

Healthcare:

Register with a General Practitioner (GP): Registering with a local GP will ensure access to primary healthcare services. Research nearby GP practices and follow the registration process.
European Health Insurance Card (EHIC) or Global Health Insurance: If you are a European Union citizen or hold eligible health insurance, obtain an EHIC or ensure you have comprehensive global health insurance coverage to access healthcare services.

Council Tax:

Notify Local Council: Once you have secured your accommodation, inform the local council of your move. They will provide you with information on council tax payments and registration.

Education:

School Enrollments: If you have children of school age, research local schools and start the enrollment process in advance. Ensure you have the necessary documents, such as birth certificates and academic records.

Insurance:

Home Insurance: Protect your belongings by obtaining home insurance coverage for your new residence in the UK.
Health Insurance: Consider private health insurance to supplement any healthcare needs not covered by the NHS.
Remember, the specific documents and registrations required may vary depending on your circumstances and the purpose of your stay in the UK. It's crucial to consult official government websites, seek advice from relevant authorities, or enlist the help of immigration professionals to ensure you have the most up-to-date and accurate information pertaining to your situation.
What support and resources are available for expats in the UK?
Answer: Moving to a new country can be an exciting yet challenging experience. Fortunately, there are various support networks and resources available to help expats settle into life in the UK. Here, we highlight some of the key support services and resources you can access:
Expat Communities and Social Networks:

Online Forums and Communities: Join expat forums and online communities where you can connect with fellow expats, ask questions, and share experiences. UK Yankee | Expat Americans in the UK (uk-yankee.com)
Meetup Groups: Explore local meetup groups catering to expats or individuals with similar interests to expand your social circle.

Relocation Assistance:

Relocation Agencies: Consider utilizing the services of relocation agencies that specialize in assisting individuals and families with their move to the UK. They can provide guidance on housing, schools, local services, and other practical aspects of settling in.

Government and Non-Government Organizations:

Citizens Advice Bureau: The Citizens Advice Bureau offers free, impartial advice on various topics, including housing, employment, legal matters, and benefits. https://www.citizensadvice.org.uk/
Foreign Embassies and Consulates: Your country's embassy or consulate in the UK can provide consular assistance, support, and information relevant to citizens living abroad.

Language Support:

Language Classes: If English is not your first language or you want to improve your language skills, consider enrolling in English language classes offered by local colleges or language schools.
Language Exchange Programs: Engage in language exchange programs where you can practice English with native speakers while helping them learn your native language.

Networking and Professional Associations:

Industry Associations: Join professional associations or industry-specific networking groups to connect with like-minded professionals and explore career opportunities in the UK.
Networking Events: Attend networking events and seminars to expand your professional network and gain insights into the job market.

Cultural Integration and Support:

Cultural Training: Take advantage of cultural training programs or workshops that provide insights into British culture, customs, and etiquette, helping you navigate social situations with ease.
International Student Services: If you're moving to the UK for educational purposes, universities and colleges often have dedicated support services for international students.

Online Resources:

Government Websites: Visit official government websites for comprehensive information on various aspects of living in the UK, including visa requirements, healthcare, and legal matters.
Expat Blogs and Websites: Explore expat blogs and websites that share personal experiences, tips, and advice on living in the UK as an expat.
Remember, reaching out to these support networks and resources can help you feel more connected, informed, and supported during your transition to life in the UK. Embrace the opportunity to meet new people, learn about the local culture, and make the most of the experiences that await you as an expat in the UK.
Why Choose SDC International Shipping for Your Household Move to the UK?
At SDC International Shipping, we understand that moving your household to a new country can be a daunting task. That's why we strive to provide top-notch moving services tailored to your specific needs. Here's why we believe SDC International Shipping is the ideal choice for your relocation to the UK:
Expertise in International Moves: With years of experience in the industry, we specialize in international relocations. We have a deep understanding of the logistics, regulations, and documentation involved in moving to the UK, ensuring a smooth and efficient process.
Comprehensive Range of Services
We offer a wide range of services to cater to every aspect of your move. From packing and loading to customs clearance and delivery, our team of professionals will handle every step with care and precision, taking the burden off your shoulders.
Customized Moving Solutions
We recognize that every move is unique, and we pride ourselves on providing personalized solutions. Our team will work closely with you to understand your requirements, preferences, and budget, tailoring our services to meet your specific needs.
Professional Packing and Secure Transportation
We prioritize the safety and security of your belongings. Our skilled packers use high-quality packing materials to ensure that your items are well-protected during transit. We also employ advanced transportation methods to safeguard your possessions throughout the journey.
International Network and Resources
As a global moving company, we have a vast network of partners and resources worldwide. This enables us to provide seamless door-to-door service, coordinating every aspect of your move and ensuring timely delivery to your new home in the UK.
Commitment to Customer Satisfaction
At SDC International Shipping, customer satisfaction is our top priority. We are dedicated to delivering a stress-free and positive moving experience. Our friendly and professional team will address any concerns or queries you may have, providing reliable support throughout the entire process.
Licensed and Insured
We are a licensed and insured moving company, offering peace of mind and protection for your valuable belongings. You can trust that your possessions are in safe hands with our team of trained professionals.
To learn more about our services and how we can assist you with your move to the UK, visit our website at SDC International Shipping. Discover why countless individuals and families have chosen us as their trusted partner for international relocations.
Contact us today for a personalized moving quote and let SDC International Shipping make your journey to the UK a seamless and hassle-free experience.