Moving to Beautiful Costa Rica
Moving from California to Costa Rica is an exciting and life-changing adventure that offers a wealth of benefits. With beautiful weather, a simpler lifestyle, and a lower cost of living, it's no wonder that many people are considering this move. However, it's important to be well informed and prepared before embarking on this journey. In this blog post, we will discuss some of the things you should consider before making the move and highlight how SDC International Shipping can help make the process stress-free and seamless.
Benefits of Moving from California to Costa Rica
Moving from California to Costa Rica offers a wide range of benefits that can significantly improve your quality of life. For starters, the weather in Costa Rica is absolutely amazing, with warm temperatures and plenty of sunshine all year round. This makes it the perfect destination for anyone who enjoys spending time outdoors, as there many kinds of activities to enjoy such as surfing, hiking, and bird watching.
In addition to the fantastic weather, the cost of living in Costa Rica is considerably lower than it is in California. Whether it's food, accommodation, or entertainment, you will find that your dollar goes a lot further in Costa Rica. This can allow you to enjoy a more comfortable lifestyle without having to worry about breaking the bank.
Another advantage of living in Costa Rica is the simpler lifestyle that it provides. This can be a refreshing change from the fast-paced and often stressful lifestyle of California. The people of Costa Rica are friendly and welcoming, which makes it easy to make friends and feel at home. Additionally, the country's slower pace of life can provide you with the opportunity to enjoy more meaningful experiences and truly appreciate the small things in life. 
In conclusion, moving from California to Costa Rica can offer you a more relaxed and fulfilling lifestyle, with beautiful weather, a lower cost of living, and a simpler way of life.
Factors to Consider When Moving to Costa Rica
If you're planning to move to Costa Rica, there are several factors that you need to consider before making the big move. Here are some of the most important factors to keep in mind.
Housing
Finding a place to live in Costa Rica can be a bit of a challenge. The country's real estate market can be complex, and it can be tough to navigate if you're not familiar with the local customs and regulations. It's important to do your research before you start your search. Determine your budget, consider your lifestyle needs, and decide on the location that you prefer. Once you have a clear idea of what you're looking for, it's time to start working with a reputable real estate agent. They can help you find the right property and guide you through the purchase process.
Healthcare
Costa Rica has a universal healthcare system that provides quality medical care to all its citizens and legal residents. However, the quality of care can vary depending on the location. It's important to research healthcare options in your desired location and find a reputable healthcare provider. Many expats opt to purchase private health insurance, which can provide additional peace of mind and access to higher-quality care.
Connecting with other expats
One of the biggest challenges of moving to a new country is building a new social network. Fortunately, Costa Rica has a thriving expat community, making it easy to connect with like-minded individuals. Expats tend to form tight-knit communities, which can provide a wealth of support and advice as you settle into your new home. Social media groups and local expat organizations can be great resources for meeting new people and building your network.
At SDC International Shipping, we understand that moving to a new country can feel overwhelming at times. That's why we're here to help every step of the way. Our team has extensive experience in international moves, and we're happy to share our knowledge to make your transition as smooth as possible.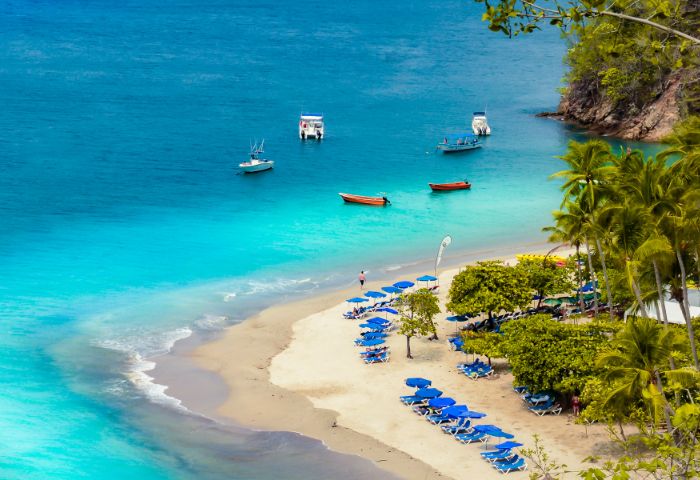 Immigration and Visa Documents
As a US citizen, you can stay in Costa Rica for up to 90 days without a visa. However, when you're ready to stay for longer than that, you'll need to obtain a temporary residency permit.
Moving from California to Costa Rica requires proper immigration and visa documents. Here's what you need to know to make sure you're prepared.
First, it's essential to obtain a valid passport and ensure that it has at least six months of validity remaining. The next step is to apply for a visa, which will allow you to stay in the country for an extended period. You can apply for a temporary residency permit, which is valid for up to two years, or a permanent residency permit.
To apply for a residency permit, you must provide several documents, including a criminal record certificate, birth certificate, and a marriage or divorce certificate if applicable. You'll also need to demonstrate proof of income or savings, as well as medical insurance that covers you in Costa Rica.
One more thought to add to the topic of criminal record certificates: even if you have never committed a crime or been arrested, you can still obtain a criminal record certificate that confirms this fact. In many countries, this certificate is often called a police clearance certificate or a certificate of good conduct.
The certificate typically includes your personal details, such as your full name, date of birth, and passport number, and states that you have no criminal convictions or pending charges. The process for obtaining this certificate may vary depending on your country of origin, but it generally involves submitting an application and providing proof of identity.
It's essential to note that immigration laws in Costa Rica can change quickly, so it's always best to stay up to date on the latest regulations. One important consideration is that non-residents are only allowed to stay in the country for 90 days at a time. You'll need to leave the country and re-enter to renew your stay, or you can apply for an extension.
It's also worth noting that Costa Rica has a significant population of expats, and the government is actively working to attract more foreign residents. As such, there are a variety of programs and incentives available to those looking to relocate permanently. For example, retirees over the age of 65 who receive a monthly pension of at least $1,000 USD can apply for a special residency program that offers numerous benefits, such as tax exemptions.
In conclusion, it's essential to do your research and ensure that you have all the necessary documentation and paperwork in order before moving from California to Costa Rica. Keep in mind that immigration laws can change quickly, so it's always best to stay up to date on the latest regulations.
Conclusion
In conclusion, moving from California to Costa Rica can be an exciting and life-changing experience. With its warm weather, lower cost of living, and simpler lifestyle, Costa Rica has a lot to offer for those looking for a change. Of course, moving to a new country can be daunting, but with the right planning and resources, it can also be a smooth and stress-free process.
At SDC International Shipping, we have the experience and expertise to help make your move to Costa Rica a success. From packing and shipping your belongings to navigating the visa and immigration process, we are here to assist you every step of the way. Our team understands that every move is unique, and we work with our customers to ensure a personalized and seamless experience.
So, if you're considering a move to Costa Rica, don't hesitate to contact us. We would be more than happy to answer any questions you may have and help make your move a reality.