If you've never been to Belize before, you're in for a treat. This Central American country is a tropical paradise filled with stunning beaches, lush rainforests, and ancient Mayan ruins. Belize is also known for its warm and friendly people, delicious food, and laid-back Caribbean lifestyle. It's no wonder that Belize has become a popular destination for retirees seeking a relaxed and affordable way of life.
One of the most appealing aspects of Belize is its relative seclusion. Unlike other Caribbean destinations that are overrun with tourists, Belize has managed to maintain its charm and authenticity. In fact, many famous personalities such as Leonardo DiCaprio, Francis Ford Coppola, Tiger Woods, Harrison Ford, and Robert DeNiro have discreetly invested in properties or enjoyed private island getaways and exclusive resort hotels in Belize.
Despite the influx of celebrities, Belize remains largely undiscovered by the typical tourist crowds. That's part of what makes it such an attractive option for those seeking a more peaceful and laid-back lifestyle. And while you might think that a Caribbean paradise like Belize would be out of your budget, it's actually quite affordable. In the following sections, we'll explore the cost of living in Belize, visa requirements, healthcare, education, and housing options, so you can see for yourself why this beautiful country is worth considering for your retirement dreams.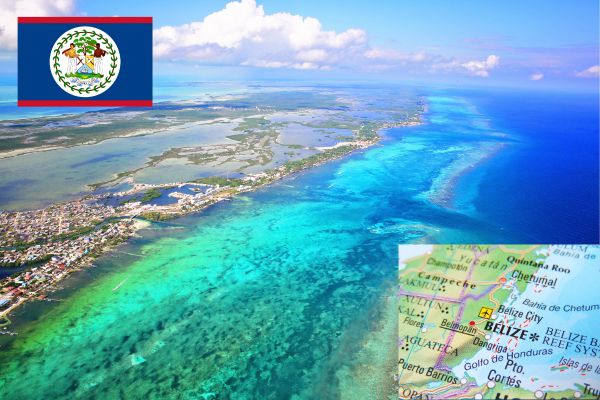 Cost of Living
One of the most attractive aspects of retiring to Belize is the low cost of living. Compared to other Caribbean destinations, Belize offers a relatively affordable way of life.
For example, a couple can live comfortably in Belize for around $2,500 to $3,000 USD per month, including rent. This amount can vary depending on where you live and your lifestyle choices, but it's generally much less expensive than living in the United States.
Food is also affordable in Belize, especially if you're willing to shop at local markets and cook your meals at home. Fresh fruits and vegetables are abundant and inexpensive, and you can also find reasonably priced seafood and meat at local markets. Eating out is also affordable, with local restaurants offering tasty meals for around $10 USD per person.
Another factor that can significantly impact your cost of living in Belize is housing. While coastal areas and popular expat communities can be more expensive, there are many affordable options available throughout the country. You can rent a small apartment or house for around $500 to $1,000 USD per month, depending on the location and amenities.
Overall, the low cost of living in Belize is a major draw for retirees seeking an affordable and comfortable lifestyle in a tropical paradise. In the next section, we'll explore visa requirements for retiring in Belize.
Visa Requirements
If you're considering retiring in Belize, it's important to understand the country's visa requirements. Luckily, Belize offers several visa options for retirees, making it a popular destination for those seeking a tropical retirement.
One of the most popular visa options for retirees is the Qualified Retired Persons (QRP) program. This program allows retirees to obtain a long-term visa in Belize, which is renewable every year. To qualify for the QRP program, you must be at least 45 years old and have a monthly income of at least $2,000 USD from a reliable source such as a pension or retirement account.
Another option for retirees is the Tourist Visa. This visa allows you to stay in Belize for up to 30 days, with the option to extend for an additional 30 days. While this visa does not allow for long-term stays, it can be a good option for those who want to spend some time exploring Belize before deciding if they want to retire there permanently.
For those who want to live and work in Belize, a Work Visa is required. This visa can be difficult to obtain and requires sponsorship from a Belizean employer. It's also important to note that work opportunities for foreigners in Belize can be limited.
In addition to these visa options, Belize also offers a program for Permanent Residency, which can be a good option for those who want to retire in Belize permanently. To qualify for Permanent Residency, you must have lived in Belize for at least a year and have a clean criminal record.
Overall, Belize offers several visa options for retirees, making it a popular destination for those seeking a tropical retirement. It's important to research and understand the visa requirements before making the move to Belize. In the next section, we'll explore healthcare options in Belize.
Healthcare
One of the primary concerns for many retirees when considering moving to a new country is access to healthcare. Fortunately, Belize has a well-established healthcare system with modern facilities and well-trained medical professionals.
Belize offers both private and public healthcare options, and while the private facilities are generally more expensive, they also offer higher quality care. Many doctors and specialists in Belize have received their training in the United States, so the standard of care is often comparable to that found in the US.
For those who qualify, Belize also offers a national healthcare system known as the Belize Health Care Partners Limited. This system provides affordable healthcare services to Belizean citizens, permanent residents, and work permit holders. The cost of medical care under this system is significantly lower than in the United States, with basic consultations starting at around $20.
Retirees who are over the age of 45 and are considering moving to Belize can also apply for the Qualified Retired Persons (QRP) Program. This program provides a range of benefits, including exemption from taxes on income earned outside of Belize and import duties on personal belongings, including vehicles. In addition, QRPs and their dependents are entitled to participate in the national healthcare system at a reduced rate.
Overall, while healthcare in Belize may not be as advanced as in the United States, it is still of a high standard and is generally more affordable. With the QRP program and the national healthcare system, retirees can feel confident that their healthcare needs will be taken care of while living in Belize.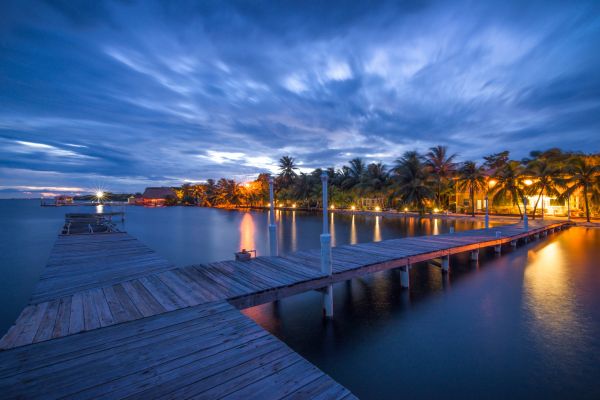 Education
If you're moving to Belize with children, it's important to consider their education. The country has both public and private schools, but the quality of education can vary significantly.
Public schools in Belize are free, but they may not offer the same level of education as private schools. Private schools are generally considered to provide a better education, but they come at a higher cost.
There are also international schools in Belize that follow the American or British curriculum. These schools are usually more expensive than other private schools, but they offer a familiar educational environment for expat children.
It's important to note that the school year in Belize runs from September to June, and schools may have different vacation schedules than those in the United States.
Before moving to Belize, it's recommended that you research the different education options and visit schools to make an informed decision about your children's education.
Housing
Belize offers a variety of housing options for expats, from apartments and condos to single-family homes and villas. The cost of housing varies depending on the location, size, and amenities.
If you're planning to rent, you can expect to pay between $500 to $2,000 per month for a furnished apartment or house, depending on the location and amenities. Many expats prefer to rent a home or apartment close to the beach or in popular expat communities like San Pedro or Placencia.
If you're looking to buy a property in Belize, it's important to work with a reputable real estate agent who is familiar with the local market. The cost of buying a property in Belize can vary greatly depending on the location, size, and condition of the property.
Many expats choose to live in gated communities or planned developments, which offer amenities like security, pools, and common areas. These communities are often popular with retirees, as they offer a sense of community and a lower maintenance lifestyle.
When looking for housing in Belize, it's important to consider your budget, lifestyle, and proximity to amenities like grocery stores, healthcare facilities, and entertainment options. With the right research and guidance, you can find the perfect home in Belize for your needs.
Conclusion
Moving to Belize from California is a significant step, but it's one that can lead to a more fulfilling and relaxed lifestyle. With its beautiful landscapes, friendly locals, and affordable cost of living, Belize is an excellent destination for those looking to retire or start a new life in the Caribbean. The process of relocating to a new country can be daunting, but by doing your research and taking the necessary steps to prepare, you can make the transition as smooth as possible.
With its warm climate, pristine beaches, and laid-back lifestyle, Belize offers a unique experience that is hard to find elsewhere. Whether you're interested in outdoor adventures or simply looking to enjoy a slower pace of life, Belize has something for everyone. If you're planning to relocate to Belize, don't hesitate to contact SDC International Shipping. Our experienced team of moving experts located in Los Angeles can help you with all your moving needs, from packing and shipping your belongings to navigating the complex customs process. 
We understand the challenges of moving internationally, and we're committed to working with you every step of the way to ensure a smooth and stress-free transition to your new home in Belize.