Moving and Shipping Your Household to Turkey
If you're wondering whether more Americans are choosing to move to Turkey, the answer is – yes! But just how difficult is it for an American to make the move? The good news is that it can be relatively easy, particularly if you work with a top-tier international moving and shipping company.
In fact, there are currently approximately 30,000 Americans living in Turkey, which speaks to the appeal of this vibrant, multicultural country with a total population of over 85 million.
What is behind this trend? There are several reasons why people choose to move to Turkey. Here are some of the top reasons:
There are several factors that have contributed to the trend of Americans moving to Turkey in recent years.
Cost of living: One of the main reasons Americans are moving to Turkey is the lower cost of living. Turkey offers a relatively affordable cost of living, with lower prices for housing, food, and transportation compared to many major cities in the United States.
Culture and lifestyle: Turkey is a culturally rich country with a diverse population, and many Americans are attracted to the country's history, architecture, and cuisine. In addition, Turkey offers a more relaxed and laid-back lifestyle compared to many cities in the United States.
Job opportunities: Turkey's economy has been growing rapidly in recent years, and there are many job opportunities available in industries such as tourism, education, and technology. Additionally, many American expats in Turkey work remotely for companies based in the United States or other countries.
Climate: Turkey has a Mediterranean climate with long, hot summers and mild winters, which is a major draw for Americans looking to escape harsh winters in the United States.
Political and social stability: Turkey is considered a stable country with a strong democracy and a relatively low crime rate compared to some other countries in the region. This stability has attracted many Americans looking for a safe and secure place to live.
Overall, the combination of a lower cost of living, a rich cultural experience, job opportunities, a favorable climate, and political and social stability have made Turkey an attractive destination for many Americans looking to move abroad.
What are the top cities in Turkey, for expats?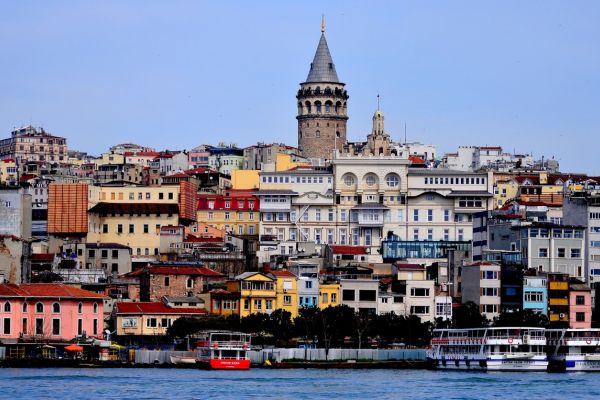 There are several cities in Turkey that are popular among expats. Here are some of the most popular:
Istanbul: Istanbul is the largest city in Turkey and a major cultural and economic hub. It's a popular destination for expats due to its rich history, vibrant culture, and diverse community. Many expats in Istanbul work in industries such as finance, education, and technology.
Ankara: Ankara is the capital city of Turkey and home to many government institutions, diplomatic missions, and international organizations. It's a popular destination for expats who work in government or related industries.
Antalya: Antalya is a popular tourist destination on the Mediterranean coast of Turkey. It's known for its beaches, historical sites, and mild climate. Many expats in Antalya work in the tourism industry or in businesses that cater to tourists.
Izmir: Izmir is a coastal city on the Aegean Sea and a major commercial center in Turkey. It's home to several universities and research institutions, as well as a thriving arts and culture scene. Many expats in Izmir work in academia, technology, or the arts.
Bursa: Bursa is a city located in the northwest of Turkey, close to Istanbul. It's known for its historical sites, natural beauty, and textile industry. Many expats in Bursa work in the textile industry or in related businesses.
These are just a few examples of the most popular cities in Turkey for expats, but there are many other cities and towns throughout the country that are also popular among expats depending on their individual needs and preferences.
Don't let fear stop you from pursuing your dreams! With the right preparation, a clear decision, and a reliable team to support you, moving internationally can be a thrilling and rewarding experience. SDC is an experienced and dependable international shipping company that is committed to guiding you through the entire process. Take the first step towards your new adventure with confidence, knowing that we're here to help!
What to Look for in a Top-Tier Door-to-Door International Moving Company
Expertise and Experience
This is obvious.  The company you work with should be very experienced and have all the expertise necessary to navigate all the elements that come along with completing a trouble-free shipment from the USA to Turkey.  Failure to work with a company that is truly knowledgeable and experienced can result in rather unpleasant, negative outcomes.  SDC has been moving household goods and personal effects to Turkey for our clients for over 20 years.
A Dedicated Support Team Working with You from Start to Finish.
Shipping household goods and personal effects to Turkey from the USA is often confused as being "simple".   If all your T's are crossed, I's dotted and you are working with a very experienced shipping company, it can be.  From door to door, including navigating customs in Turkey, SDC International Shipping guides you every step of the way.   We stay in communication and advise you on the paperwork and documents we need in order to make sure we clear customs for you at the port of entry in Turkey.  Further, we deliver to your new residence (or delivery location).
Superior Online Reviews
Online reviews are an important and effective way to better understand the sort of company with whom you are considering working.   It is our advice to only work with companies who have 4+ star ratings.
Visual Survey / Question and Answer Meeting (meet your shipper)
In order to accurately quote a client, it is critical for any international moving company to thoroughly understand both the volume of items being shipped, as well as any other important considerations.  To do this, a virtual or in-person visual survey, conducted by an experienced shipper and estimator, is usually necessary.   This critical step ensures that the quotation is based upon the actual volume estimate as well as all the client's needs.

Things to Watch Out for When Choosing a Shipping Company
Are You Working with a Genuine International Moving Company? (Caution)
Unfortunately, there are companies out there who represent themselves as an actual moving company, perhaps even specializing in moves to Turkey.   Is this always the case?  Often it is not.  They (a broker posing as a moving company) may gain your trust and booking, only to hire a 3rd party/s for the lowest possible cost to them.    Avoid the broker posing as a true international moving company.
Bait and Switch (low-ball) (Caution)
This is just as it sounds.  Beware of the very low quote. Have you ever seen a new car advertised as "starting as low as…"?   Does that mean the steering wheel, transmission, and tires will cost extra?  Kidding aside, the "bait and switch" or "low-ball quote" is a real thing; and you should understand it.  SDC has been at this for a long time, and we know that too often the lowest quoted price may ultimately end up as the costliest.   It may be a red flag when a shipping company quickly provides a quote, often a lower quote than others, but didn't take time to understand all the inventory, let alone the client's needs.   Those "surprise" costs add up!
At SDC we strive to thoroughly understand all your needs and expectations.  From there, we provide a clear, professional quotation that is as low as our many years of experience, shipping relationships, and efficiencies allow.
Up-Front $ Deposits (Caution)
Beware of any company that requires an up-front deposit.  A credit card authorization (as security) is fine, but an actual deposit could be a red flag.  SDC Intl. Shipping does not require up-front deposits, nor do we charge a credit card up-front, for 99+% of our jobs.
Consistently Poor Online Reviews (Caution)
Just as you should look for an international moving and shipping company that has outstanding online reviews, the opposite is obviously just as important.   Look to Yelp and Google to understand what others have to say about the international shipping company that you are considering.
Lack of a Professional, Comprehensive Quote  (Caution)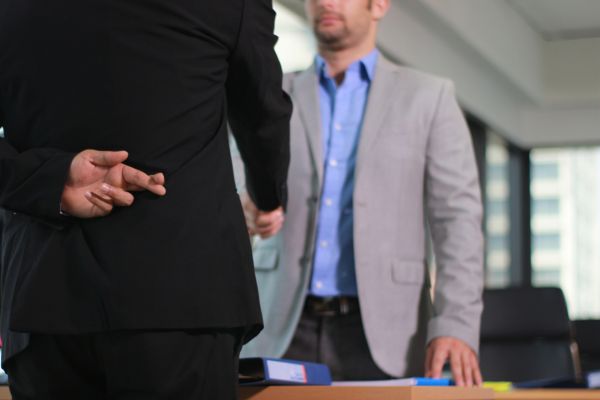 SDC will provide a comprehensive, professional proposal for your shipment to Turkey.  This will spell out precisely what service is being quoted (e.g., door to door, door to port, port to port, etc.).  Further, all elements which are included, as well as any which are not included, will be clearly stated.   Be very cautious of any outfit that does not provide such a proposal!
The SDC Shipping Process to Turkey
SDC International Shipping is your best choice when it comes to selecting an international mover to Turkey.  We take extra time to first fully understand our client's needs.  This helps to reduce or even eliminate "surprise" charges and/or other potential troubles.  From there, the process, depending on the desired level of service (e.g., door to door, door to port, port to door, port to port, air freight, etc.) is handled by SDC Intl. Shipping.  That is from your point of origin all the way to your desired destination. As an example, let's consider a full household move, using ocean shipping, from door to door, including full professional packing, wrapping, and protecting all of your household goods.
First, it is a great idea to conduct the Visual Survey in order to get to know each other better, and for SDC to understand the client's needs and inventory. This is also an opportunity to answer any questions the client may have.  ß Very important   Sometimes a visual survey isn't possible.  In that case, it is still important for SDC to understand your needs.  Sometimes we use pictures; or in certain cases, we agree on an amount and service.  That said, for most shipments of household goods from door to door, a visual survey is an important part of the process.
After the survey is complete and analyzed professionally, SDC Intl. Shipping will then provide a Professional Quotation. This quote will clearly explain all elements of the move that are included as well as those which are not or may not be.
If everything looks good, the next step would be for your SDC Intl. Shipping Relocation Specialist to provide you with an Order for Service. This is the actionable booking document that initiates the shipping process.   The order for service will clearly spell out not only the price but also all details, including what is included, what is not, etc.
Internal Support and Logistics Team gets involved- Once your job is booked, an internal Support Expert for Turkey is assigned. This Specialist will provide constant communication, and guidance, request the proper documents /paperwork that might be required, and stay with you from start through finish.
Packing, Wrapping & Protecting, and Pick-Up- Sometimes this (packing and pick-up) is done on the same day. Sometimes, for larger and more complex jobs, professional packing (if part of your requested service), wrapping, protecting, and prepping could be 1-3 days prior to the actual pick-up/loading.
Shipping– The next step is to ship your household inventory.
Customs– Unless otherwise requested, SDC Intl. Shipping will clear customs at the destination port of entry. Long before this point, your SDC Intl. Shipping Specialist will have taken care of all of the necessary paperwork.  This way, clearing customs at the destination port of entry should go smoothly.
Final Delivery– Unless otherwise requested, SDC Intl. Shipping then delivers your household goods to your destination residence or desired delivery location. All furniture is reassembled (if applicable), unwrapped, and placed where you would like it.  All boxes are delivered to the room or area of your home that you wish.  We then clean up all trash and depart.
Necessary Documents
SDC International Shipping's Logistics and Support Team works with you and helps with the documents necessary to ship your household goods, clear customs, and deliver to your residence in Turkey.
What Can't I Ship from the USA to Turkey, with My Household Goods?
There are several items that are prohibited from shipping to Turkey, including:
Narcotics and drugs: All types of narcotics, including cocaine, marijuana, and heroin, are strictly prohibited in Turkey.
Weapons and ammunition: Firearms, explosives, and ammunition are not allowed to be imported into Turkey without the proper permits and licenses.
Pornography: All types of pornography, including magazines, DVDs, and online content, are illegal in Turkey and are not allowed to be imported into the country.
Counterfeit goods: The importation of counterfeit products, including luxury goods, electronics, and pharmaceuticals, is illegal in Turkey.
Radioactive materials: Radioactive materials, including nuclear waste and radioactive substances, are not allowed to be imported into Turkey without the proper permits and licenses.
Hazardous materials: Hazardous materials, including chemicals, pesticides, and other toxic substances, are not allowed to be imported into Turkey without the proper permits and licenses.
Plants and Soil
Foods and Liquids
Here is a helpful link for more information-  Customs Guide-  Turkey
Packing and Protecting Your Household Goods 
Standard Service (protecting your larger items/furniture)- SDC International Shipping, by default will wrap and protect all of your furniture items.  This would include items that would not normally be boxed.  For example, desks, sofas, dining tables, credenzas, beds, etc.  All furniture items will be protected in a manner necessary to ensure transit from door to door, with complete protection.
Special Enhanced Protection for Delicate and/or Specialty Items- SDC International Shipping will always provide the appropriate level of protection for your different inventory items. Items such as glass and marble tops, statues, glass china cabinets, etc., will receive the appropriate level of enhanced protection for the shipment.  At SDC, our mandate is to do everything in our power to ensure your items arrive in the exact same condition in which they left.  We are experts at making this happen.
Packing of Boxes– There are basically 3 options when it comes to packing your boxes.
Full Professional Packing Service by SDC– When it comes to boxes, the client may elect to have SDC International Shipping professionally pack all boxes, or only some of them, and create a professional inventory list. This is often helpful with customs at the port of entry in Turkey.
Self-Pack- Alternatively, the client may elect to self-pack (or partially self-pack) boxes for the shipment. In this case, it is important for you to create an inventory list.  SDC Intl. Shipping will help.
Hybrid- This is an option when the client would like to self-pack most of their boxes but leave some delicate items to be packed by the agent (SDC Intl. Shipping). For Example- the client will pack most boxes but would like SDC to pack the framed wall art, TVs, and fine china.  This is a common arrangement.
Framed Art- SDC can pack framed wall art for our clients. Alternatively, the client may choose to pack themselves.  SDC can provide everything from standard wrapping and boxing of art, to acid-free wrapping and soft crating, all the way up to creating full, custom hard crates for your fine art. 
White Glove Service-  If needed, SDC International Shipping's teams of expert packers and un-packers are happy to provide full white-glove service. 
Shipping Art, Pianos, Billiard Tables, and Sculptures to Turkey
When it comes to shipping valuable specialty items, such as Pianos, Billiard Tables, and Fine Art, only an experienced and knowledgeable shipping and relocation company will do. With that in mind, you'll want to trust your treasured collectibles with a team that can handle every detail of the shipping process with ease.
That's where we come in. Our team of professionals is well-versed in the handling and transportation of high-value items, including musical instruments, oil paintings, pool tables, and collectible pinball machines. From start to finish, we have the expertise, experience, and top-of-the-line equipment to ensure a seamless and successful shipment, right to your doorstep.
So, whether you're moving to a new home or simply need to transport your valuable collectibles, you can rest assured that our team will treat your items with the utmost care and respect. Trust us to get your precious cargo where it needs to go, safely and securely. 
Shipping Your Household Goods to Turkey by Ocean or by Air
When it comes to shipping household items to destinations outside North America, ocean freight is the go-to option for many. While it may take a bit longer, the cost savings of ocean shipping are often worth it.
At SDC Intl. Shipping, we're experts in both air and ocean shipping. And, in many cases, we'll even utilize a combination of both to ensure your shipment arrives as quickly and cost-effectively as possible.
So, whether you're moving overseas or simply need to ship some items abroad, we've got you covered. Trust us to navigate the complexities of international shipping and get your household goods to their destination safely and on time.
Shipping Your Car to Turkey  
Can I ship my vehicle from the USA to my new home in Turkey?   Yes, it is possible to bring your car with you when moving to Turkey from the USA. However, there are certain regulations and requirements that you will need to follow in order to import your car into the country.  Also, there may be duties/taxes which will be applied in Turkey.  Please consult with your SDC International Shipping Relocation Specialist for additional details.
Drive-side standard in Turkey-  Left-Hand Drive (same as USA)
Some Helpful Links for you-
Importing Your Motorcycle to Turkey
Can I ship my motorcycle to Turkey?    Yes, it is possible to ship your motorcycle from the USA to Turkey, but there are several regulations and requirements that you will need to follow in order to do so.  SDC International Shipping is here to guide you through the process and explain the details.
Firstly, you will need to obtain an import permit from Turkey's Bureau of Standards (SABS) before shipping your motorcycle. You will also need to provide proof of ownership and purchase of the motorcycle, as well as a certificate of roadworthiness from an approved testing facility in the USA.
Once your motorcycle arrives in Turkey, it will need to go through a customs clearance process and be inspected by Turkey's Bureau of Standards to ensure that it meets the necessary safety and environmental standards. You will also need to pay customs duties and value-added tax (VAT) on the motorcycle.
It's important to note that Turkey has strict emissions standards, and some types of motorcycles may not be allowed to be imported into the country. You should also ensure that your motorcycle meets Turkey's road regulations, such as having the appropriate lighting and mirrors. 
Pet Relocations to Turkey
If you're planning to move to Turkey and want to bring your pet along, you can certainly do so, provided you follow the necessary regulations and requirements.
Firstly, your pet must have a valid rabies vaccination certificate, administered no less than 30 days but no more than a year prior to your arrival in Turkey. Additionally, within ten days of your pet's travel, you'll need to obtain a health certificate from a licensed veterinarian that includes details such as your pet's breed, age, sex, and proof of vaccinations.
Furthermore, prior to your arrival in Turkey, you'll need to secure an import permit from the Ministry of Agricultural Development. This permit necessitates the submission of your pet's health certificate, rabies vaccination certificate, and other pertinent documentation.
Upon arrival, your pet will undergo an inspection by a veterinarian at the airport, who will verify that all required documentation is in order and that your pet is in good health.
It's worth noting that certain dog breeds are prohibited in Turkey. Therefore, it's advisable to check with Turkey's Embassy or Consulate in the USA to ensure that your pet doesn't belong to one of the prohibited breeds.
Overall, bringing your pet to Turkey necessitates some preparation and documentation, but with proper planning and adherence to the regulations, it's certainly possible.
Marine Insurance for Your Household Goods
SDC International Shipping offers both Total Loss as well as Full Coverage insurance options which cover your possessions from door to door.  Please contact SDC International Shipping at 888-779-3962 for details.
Healthcare in Turkey      
American expats living in Turkey can get health insurance. There are various health insurance options available in Turkey, including international health insurance plans specifically designed for expats. These plans typically provide coverage for medical treatment, hospitalization, and emergency medical evacuation.
To purchase health insurance in Turkey, you can contact local insurance providers or international insurance companies that offer coverage in Turkey. It's important to do your research and compare different plans to find the one that best suits your needs and budget.
You should also be aware that some insurance plans may require you to undergo a medical exam or provide medical history before coverage can be approved. Additionally, the cost of health insurance in Turkey can vary depending on factors such as age, health status, and the level of coverage you require.
Overall, obtaining health insurance in Turkey is an important consideration for American expats living in the country, and it's recommended that you explore your options and choose a plan that provides adequate coverage and fits within your budget.
Electrical Standards in Turkey    
The residential power standard in Turkey is 220 volts (alternating current) with a frequency of 50Hz.  To use your electrical appliances in Turkey, there are two options-
Your appliance (today, most computers, printers, and chargers already are) must be dual-standard ready. That will be indicated on the device or charger itself.  It will state something like "Input  100-240VAC     50/60Hz".   This indicates the device already is capable of operating on anything from 100 to 240 volts, and either 50 or 60Hz.
If your device is not dual-standard ready, you can still use it in Turkey by purchasing a power converter (step down). They are readily available at most electronic retail stores and online.
Conclusion
In conclusion, moving to Turkey as an American can be a relatively easy process when working with a top-tier international moving and shipping company. With a lower cost of living, diverse culture and lifestyle, job opportunities, favorable climate, and political and social stability, it's no wonder why more Americans are choosing to make Turkey their new home. Whether it's for work or leisure, Turkey offers a unique and exciting experience that's well worth considering.