Moving Internationally?
Planning an international move is a big task with a lot of moving parts, but with our expert guidance and comprehensive checklist, we will ensure a smooth and successful relocation. At SDC International Shipping, we understand the complexities involved in moving abroad. This is our specialty and we are committed to helping you navigate through every step of the process. In this guide, we will provide you with an overview of the international moving process along with invaluable tips, and a detailed roadmap to plan your international move efficiently.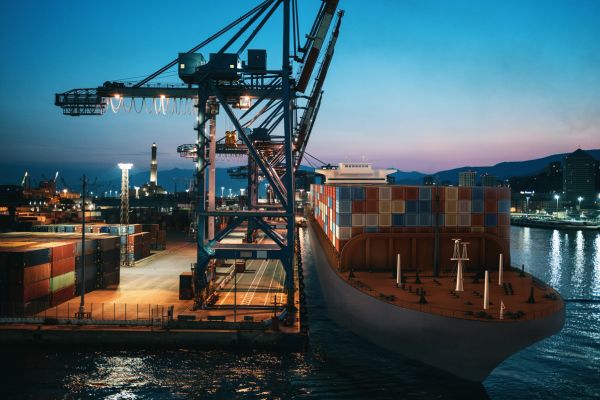 Understanding the Requirements: Navigating the Path to a Successful International Move
Embarking on an international move requires a comprehensive understanding of the requirements and regulations associated with your destination country. At SDC International Shipping, we recognize the importance of thorough research and preparation to ensure a smooth and successful relocation. Here's a closer look at the key aspects of understanding the requirements for your international move:
Visa Regulations and Residency Permits
One of the primary considerations when planning an international move is understanding the visa regulations and residency permits of your destination country. Different countries have varying requirements for entry and residency, including specific visa types, duration of stay, work permits, and eligibility criteria. It is essential to research and familiarize yourself with the specific requirements and procedures, as well as any limitations or conditions associated with your intended stay.
Customs Regulations and Documentation
International moves involve adherence to customs regulations and the proper documentation of your belongings. Each country has its customs requirements, including restrictions on certain items, import duties, and documentation procedures. It is crucial to research and understand the customs regulations of your destination country to ensure compliance and avoid any potential issues during the shipping and clearance process. Familiarize yourself with the necessary documentation, such as inventories, packing lists, and any specific forms required for customs declarations.
Cultural Considerations and Legal Factors
Moving to a new country involves adapting to a different culture, social norms, and legal system. It is essential to research and educate yourself about the local customs, traditions, and practices of your destination country. Understanding the cultural nuances will help you integrate into the community more smoothly and avoid any inadvertent misunderstandings. Additionally, familiarize yourself with the local legal system, including any specific laws or regulations that may affect your daily life or have implications for your move.
Healthcare and Education Systems
Another crucial aspect of understanding the requirements for your international move is researching the healthcare and education systems of your destination country. Explore the healthcare infrastructure, availability of medical services, and health insurance options to ensure you have adequate coverage and access to quality healthcare. If you have children, investigate the education system, schools, and enrollment procedures to facilitate a smooth transition for their education.
Language and Communication
Language plays a significant role in adjusting to a new country. If your destination country has a different primary language, consider learning basic phrases and expressions. This can be super-helpful when it comes to basic communication and the overall integration process. Language skills will definitely enhance your ability to navigate daily life, build relationships, and adapt to your new surroundings.
Contacting the Embassy or Consulate
To get accurate and up-to-date information about the requirements for your international move, it is advisable to contact the embassy or consulate of your destination country. They can provide guidance, answer specific questions, etc. They can also provide you with the most current information regarding visas, residency permits, customs regulations, and other requirements. Establishing communication with the embassy or consulate early in the planning process can help you stay informed and ensure a smooth transition.
By investing time and effort in understanding the requirements for your international move, you set the stage for a well-prepared and successful relocation. Thorough research, attention to detail, and seeking guidance from reputable moving companies like SDC International Shipping will help you navigate the complexities and ensure a seamless transition to your new home.

Researching Your Destination
Thorough research about your destination country will help you prepare for the cultural, social, and logistical aspects of your move. Consider factors such as the local language, climate, healthcare system, education options, and transportation networks. Familiarize yourself with the local customs, traditions, and any legal considerations that may affect your daily life.
Finding a Reliable Moving Company: SDC International Shipping, Your Trusted Partner
When it comes to planning an international move, finding a reliable moving company is paramount. At SDC International Shipping, we take great pride in being your trusted partner throughout the entire moving process. With our global presence and extensive network, we have established ourselves as a sizable international moving company dedicated to providing exceptional service and ensuring a seamless relocation experience for our valued clients.
Our Commitment to Excellence
At SDC International Shipping, moving your personal belongings to your new home is not just a job—it's our raison d'être, our only goal, and our singular mission statement. We understand that no two moves are the same, which is why we go above and beyond to tailor our services to meet your specific needs. Our unwavering commitment to customer satisfaction drives everything we do, and our primary focus is on safely delivering your shipments to their destination with utmost care and efficiency.
Global Presence and Exclusive Partnerships
With dedicated facilities for storage and shipment preparations in the United States and Europe, as well as exclusive partnerships in other parts of the world, SDC International Shipping ensures comprehensive coverage for your international move. We have established a robust network that allows us to handle moves to and from various locations worldwide. Whether your origin is on the East Coast or the West Coast, our dedicated teams can provide exceptional service and support, ensuring a smooth and hassle-free experience for our clients.
Licensed by the Federal Maritime Commission
SDC International Shipping holds a prestigious license issued by the Federal Maritime Commission, authorizing us to handle international sea shipments. This accreditation demonstrates our compliance with stringent industry standards and regulations, providing you with peace of mind knowing that your belongings are entrusted to a reputable and trustworthy moving company.
Flexible Shipping Options
We understand that moving overseas involves various factors that influence the cost of your relocation. Factors such as the destination, origin, shipping method, and add-on services all play a role in determining the overall cost. At SDC International Shipping, we offer flexible shipping options to cater to your unique requirements and budget.
Shipping by Sea or Air
For clients seeking expedited shipping or with smaller loads, we regularly offer air shipping services. Air shipping is a quick and effective option, often preferred by our commercial clients due to its door-to-door service and speedy delivery. However, for complete household moves, ocean freight remains the most cost-effective shipping mode. It allows us to maintain first-class service while reducing costs for our clients.
Containarized Groupage Consolidation
As part of our commitment to reducing your overall shipment costs, SDC International Shipping offers containarized groupage consolidation services. This approach allows us to optimize shipping resources by combining multiple shipments into a single container, sharing costs and providing you with a more economical option without compromising on quality.
Tailored Estimates and Additional Services
At SDC International Shipping, we understand that every move is unique. That's why we provide tailored estimates to ensure transparency and accuracy in pricing. Our relocation specialists will work closely with you, taking into account your specific requirements, destination terminal handling charges (DTHC), port fees, and any additional services you may require. From packing and unpacking to storage solutions and crating, we offer a comprehensive range of add-on services to make your international move as smooth as possible.
Contact SDC International Shipping Today
When it comes to planning your international move, SDC International Shipping is your ultimate solution. Our experienced team is ready to assist you at every step of the way. Simply reach out to us, describe your move, and we will promptly provide you with an indicative cost within the day. Trust SDC International Shipping to be your reliable partner in making your international relocation a resounding success.
Contact us today and experience the difference of working with a reputable and customer-focused international moving company.
Organizing Documentation
International moves involve significant paperwork and documentation. Create a comprehensive checklist of the required documents, such as passports, visas, work permits, birth certificates, medical records, and driving licenses. Keep all the necessary paperwork organized and easily accessible. Make copies of essential documents and store them in a secure location, both in physical and digital formats.
Managing Finances
Managing your finances during an international move is crucial. Notify your bank and credit card companies about your relocation to avoid any disruptions in service. Research the banking system in your destination country and explore options for opening a local bank account. Familiarize yourself with the currency exchange rates, international money transfer options, and any tax implications.
Packing and Shipping
Efficiently packing and shipping your belongings is a vital aspect of an international move. Create an inventory of all your possessions, categorize them, and decide what to bring and what to sell or donate. Obtain accurate measurements of your new residence to determine if your furniture and appliances will fit. Consider hiring professionals to pack fragile and valuable items securely. Research customs regulations to ensure compliance and avoid any delays or penalties.
Preparing for Customs and Immigration
Navigating through customs and immigration procedures smoothly is crucial for a successful international move. Research the specific customs regulations and import restrictions of your destination country. Make sure you have all the necessary documentation readily available for inspection. Familiarize yourself with the immigration process and complete any required forms or applications well in advance.
Settling In
Once you arrive in your new country, it's time to focus on settling in and adapting to your new environment. Register with the local authorities, such as obtaining a new driver's license or registering for healthcare services. Explore the local community, connect with expatriate networks, and seek guidance from locals to ease your transition. Take the time to learn about the local culture, traditions, and etiquette, which will help you integrate smoothly.
Conclusion
Planning an international move requires careful consideration, meticulous organization, and attention to detail. By following this comprehensive guide, you are equipped with the knowledge and resources to plan your relocation effectively. Remember to stay proactive, seek professional assistance when needed, and embrace the exciting opportunities that await you in your new home. At SDC International Shipping, we are here to support you every step of the way, ensuring a seamless and successful international move.
So, what are you waiting for? Start planning your international move today and embark on an unforgettable journey to a new chapter in your life!