Moving to a new country can be an exhilarating experience, but when you have beloved pets, it also comes with unique challenges and considerations. Whether you're relocating for work, family, or adventure, taking your furry companions along can add warmth and comfort to your new journey. However, ensuring a smooth and safe international move for your pets requires careful planning and preparation.
In this article, we'll share essential tips, step-by-step instructions, and expert advice to make your pets' journey overseas as stress-free as possible. From understanding the legal requirements and researching pet-friendly accommodations to maintaining your pets' health throughout the move, we have you covered!
Preparation is Key
When it comes to moving pets internationally, preparation is the key to a successful and stress-free journey. To ensure everything goes smoothly, follow these essential steps: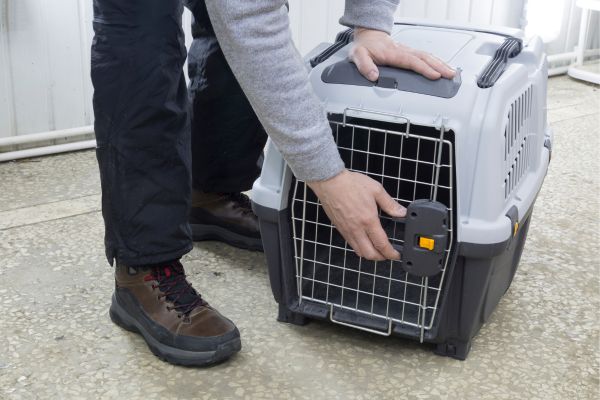 Create a checklist for pre-move preparations. This should include all the necessary tasks and documents you need to take care of before the move.
Research pet import regulations for the destination country. Each country has its own rules and requirements for bringing pets in, so make sure you are well-informed.
Visit the veterinarian and get a health certificate. A health check-up for your pets is crucial to ensure they are fit for travel and meet all the necessary health requirements.
Consider your pet's personality and behavior. Some pets may find traveling more stressful than others, so take their individual needs into account and prepare accordingly.
By taking these preparatory steps, you'll be setting the foundation for a smooth and safe international move for your furry friends.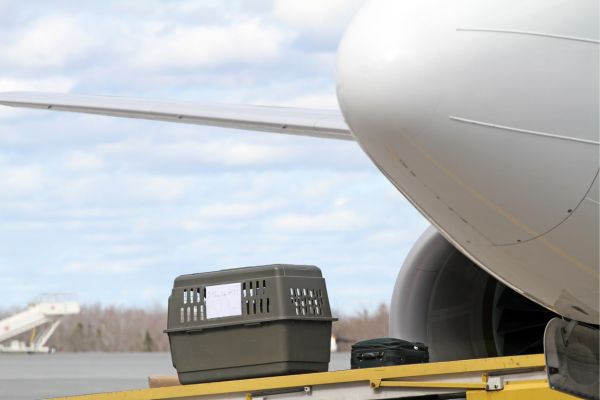 Comprehensive Services Tailored to Your Needs
Unlike many other pet movers, we offer a comprehensive range of services to cater to your unique requirements. From pre-move consultations to post-arrival support, our team of experts is committed to ensuring a seamless transition for your pets.
Our services include:
Customized Travel Plans: Every pet is different, and their travel needs can vary. We take the time to understand your pet's specific requirements and create a personalized travel plan that prioritizes their safety and well-being.
Pet Health and Vaccination Guidance: Navigating through international pet travel regulations can be overwhelming. Our team of veterinarians will guide you through the vaccination and health requirements of your destination country, ensuring compliance and a hassle-free journey.
Safe and Comfortable Travel Crates: We provide top-of-the-line travel crates that are spacious, secure, and comfortable for your pets. Their journey will be as stress-free as possible, thanks to our attention to even the smallest details.
Flight Booking and Coordination: We take charge of booking the most pet-friendly flights and coordinating the entire travel process, so you can have peace of mind knowing that everything is handled professionally.
Pet Boarding Services: If there is a need for your pet to stay in a boarding facility before or after the journey, we offer safe and comfortable accommodations to ensure their well-being.
The Pet Relocation Process: Step-by-Step Guide
We understand that transparency is essential when it comes to the well-being of your pets. That's why we've prepared a step-by-step guide to give you insights into the relocation process:
Step 1: Pre-Move Consultation
Once you reach out to us, we will schedule a consultation to discuss your relocation plans which will include your pet's specific needs. Our experts will answer any questions you may have and provide valuable advice to prepare your pet for the journey.
Step 2: Health Check and Vaccinations
Before traveling, your pet will need to undergo a health check by a qualified veterinarian. We will ensure that all vaccinations are up to date so your pet is fit for travel according to the regulations of your destination country.
For example, to ensure a smooth entry into the UK, it is mandatory for dogs and cats to receive vaccinations and be microchipped. They must have received a current one-year or three-year vaccine within the past year.
For cats, the recommended vaccines include Feline Rhinotracheitis and FVRCP, while for dogs, it is advisable to have them vaccinated against Leptospirosis, DHLPP, and Bordetella.
Additionally, dogs must undergo tapeworm treatment within 120 hours before their arrival in the United Kingdom.
For more detailed information regarding pet import regulations in the UK, we encourage you to visit the USDA website.
Complying with each countries essential requirements will ensure a safe and hassle-free entry for pets.
Step 3: Travel Crate Preparation
Our team will guide you in selecting the appropriate travel crate for your pet. The crate will be spacious enough for them to move comfortably and designed to meet airline requirements for safe transportation.
Step 4: Flight Booking and Coordination
We use planes to bring our customer's pets to their destination fast and stress-free. Make sure to speak with one of our logistics agents about the details concerning your destination country. There are specific criteria and requirements that must be met. These are determined by your destination country and include items such as forms, health certificates, and vaccination records. All of these must be submitted before boarding.
Step 5: Departure and Journey
On the day of departure, our caring staff will be there to ensure your pet is comfortably settled in their travel crate and ready for their adventure. Throughout the journey, we will track their progress and keep you updated for your peace of mind.
Step 6: Post-Arrival Support
Once your pet arrives at the destination airport, our trusted partners will be there to receive them. If necessary, we will provide boarding services until you are ready to welcome your pet into your new home.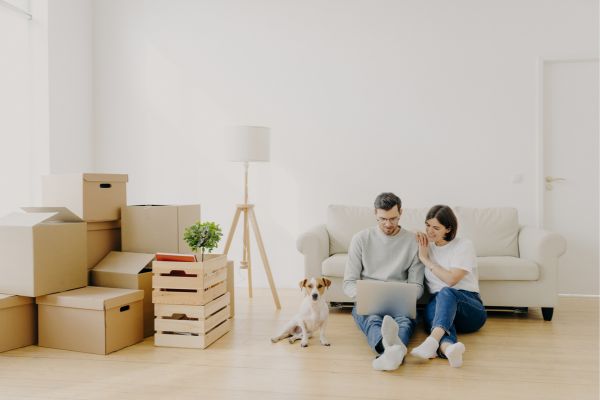 Calculating the Expense of Transporting Your Pet Overseas
Numerous factors come into play when determining the cost, including travel crates, flight charges, and the distance between your current location and the final destination. For instance, depending on your location within the USA, you may need to account for road or domestic transit expenses to reach the international departure airport.
As each relocation is distinct, we tailor personalized quotes for every client. Don't hesitate to contact SDC International Shipping today to receive a customized travel quote.
What Sets Us Apart?
We understand your concern about finding the right transportation option for your pet. We assure you, you don't have to worry. Our experience in this area enables us to assist you through the entire process while taking the utmost care in transporting your pet. Rest assured, we will provide you with detailed guidance to ensure seamless compliance with all international pet transport requirements.
Conclusion
At SDC International Shipping, we understand that your pets are more than just animals; they are cherished members of your family. With our wealth of experience, comprehensive services, and unwavering dedication, we ensure that your pets are relocated with the utmost care and attention they deserve. When it comes to international pet movers, we stand out from the rest, and we are ready to make your pet's relocation a seamless and memorable journey.