Top Destinations for Californians: Where to Move in 2023
California, a state renowned for its natural beauty and vibrant lifestyle, has long been a magnet for individuals from diverse backgrounds. However, in recent years, an intriguing trend has emerged as a significant number of Californians have relocated to other states and even countries. As per the latest studies, this migration has been massive, leaving many curious as to the destinations of these ex-pats. After analyzing the data, we've written the following article to give some insights into this trend.
Where Are Californians Moving to in the United States?
Texans and Nevadans have been the most popular destinations for Californians looking to move out of the state. The next most popular states are Arizona, Oregon, and Washington. These states have a lot to offer, including a lower cost of living, more affordable housing, and job opportunities.
Texans have been particularly welcoming to Californians, and many of them have found great success and happiness in the Lone Star State. Austin, Texas, has been a popular destination due to its thriving tech industry and vibrant nightlife. Other cities in Texas, like Dallas and Houston, have also seen a significant influx of Californians.
Nevada has also been a popular destination, especially for those who enjoy the bright lights of Las Vegas. Many Californians have also moved to the neighboring city of Reno, which offers a lower cost of living, beautiful scenery, and an outdoor lifestyle.
Arizona has also seen a significant increase in the number of Californians moving to the state. The Phoenix metropolitan area has been a particular favorite, with many people drawn to the warm weather, beautiful scenery, and affordable housing.
Oregon and Washington are also popular destinations for Californians looking to relocate. Both states offer a wide range of outdoor activities, including hiking, skiing, and fishing. The Pacific Northwest also has a thriving tech industry, which has attracted many people from California's Silicon Valley.
What Other Countries are Californians Moving and Relocating to?
In addition to relocating to other states within the US, Californians are also moving to foreign countries in significant numbers. Here are the top four countries where Californians are choosing to move and why they are attractive choices: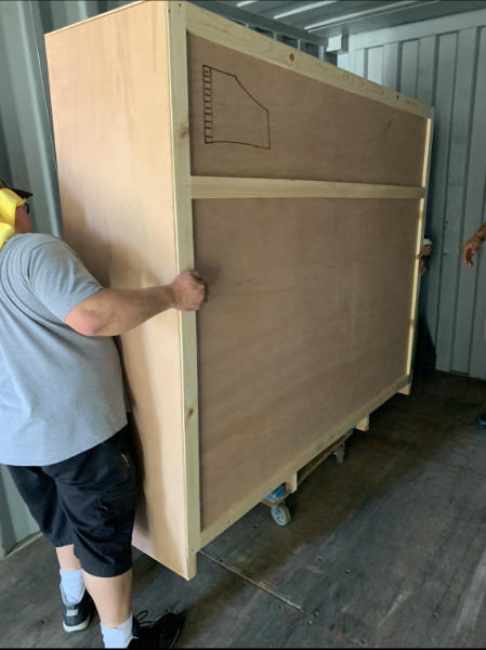 Canada
Canada has become a popular destination for Californians, with many people drawn to the country's natural beauty, friendly people, and high standard of living. Canada also offers a more affordable cost of living compared to California, and the country's healthcare system is considered one of the best in the world.
Mexico
Mexico has always been a popular destination for Californians due to its proximity to the state and warm climate. Many people also enjoy the country's rich culture, beautiful beaches, and delicious food. Mexico is also an affordable option for those looking to live a more relaxed lifestyle.
Costa Rica
Costa Rica is another popular destination for Californians seeking a more laid-back lifestyle. The country's warm weather, natural beauty, and eco-friendly culture make it an attractive choice. Costa Rica is also considered one of the happiest and safest countries in the world, making it a great place to raise a family.
Australia
Australia has become a popular destination for Californians seeking a new adventure. The country's beautiful beaches, vibrant cities, and friendly people make it a popular choice. Australia also offers a high standard of living, excellent healthcare, and a diverse culture.
There are others, of course, also (Portugal, the UK, etc.) – but the above four come immediately to mind.
Why Are Californians Moving?
There are several reasons why Californians are moving out of the state. One of the most significant factors is the high cost of living. California has some of the highest taxes in the country, and the cost of housing is also very high, making it difficult for many people to afford to live there.
Another reason why Californians are leaving is the state's strict regulations and high business taxes, which can make it challenging for companies to operate and create jobs. The state's traffic congestion, air pollution, and public transportation problems have also led many people to look for greener pastures elsewhere.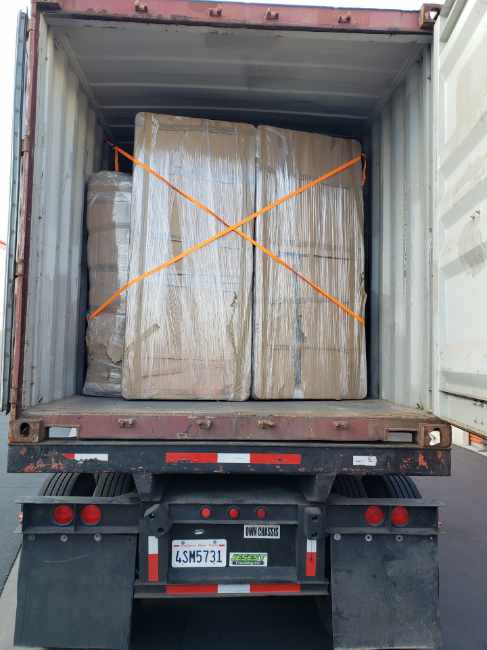 Californian expats living abroad
Californians who choose to move abroad often find themselves part of a thriving expat community in their new country. These communities offer a sense of familiarity and connection with fellow Californians, making it easier to adapt to life in a new country.
Living abroad can also be a great opportunity for Californians to learn about new cultures and broaden their horizons. Many expats find that living abroad has given them a new perspective on the world and helped them gain a deeper understanding of other cultures.
However, living abroad also comes with its challenges. Expats may face language barriers, cultural differences, and the difficulties of being far away from family and friends back home. It is important for Californians living abroad to stay connected with loved ones back home and seek out support from their new community.
Overall, living abroad as a Californian can be a rewarding and life-changing experience. With the right preparation and mindset, expats can thrive in their new home and gain valuable insights into the world around them.
Conclusion – We Can Help You
Californians are not only moving within the United States but also to foreign countries. Canada, Mexico, Costa Rica, and Australia are some of the top choices for those seeking a more affordable cost of living, a laid-back lifestyle, natural beauty, or a new adventure. Each of these countries has something unique to offer, making them attractive destinations for Californians looking to start fresh.
SDC International Shipping has earned a reputation as one of the top international moving companies in California, thanks to our extensive experience and dedication to providing our customers with a seamless and worry-free moving experience. Moving, especially when it involves international relocation, can be a challenging and overwhelming task. However, we are committed to making the process as easy and straightforward as possible for our customers.
We offer a comprehensive range of international moving services, including packing and unpacking, transportation, and customs clearance. Our team of highly skilled and experienced professionals works diligently to ensure that your belongings are packed and transported safely and efficiently.
We believe that communication is key to a successful move. Therefore, we provide each of our customers with a dedicated moving coordinator who is available to address any questions or concerns that may arise throughout the entire moving process.
Our commitment to providing our customers with a reliable and stress-free moving experience sets us apart from other international moving companies in California.