Things You Should Know Before Moving to Ireland
Getting prepared for an international relocation means preparing a lot of things in advance and making sure you have all the things you need for the relocation process prepared, including shipping, customs regulations, and immigration laws. Before moving to Ireland, there are a few important to know things if you're to experience a smooth and easy relocation process. Here are the main things for you to take under advisement.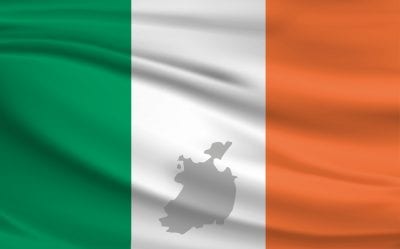 Make Sure You have a Visa for Ireland
If you are a resident of the European Union, you'll need no visa in order to live and work in Ireland. If you are an American, you are allowed to travel to Ireland for three months without a visa, but in order to stay longer than 3 months or to work in Ireland, you will need a visa. The same goes for each family member that might be moving with you, including children.
Employment Opportunities in Ireland
If you want to work in Ireland, this is something you can start tending to while still at your current home – just go online and look for employment opportunities in Ireland and the requirements for each opportunity that might be relevant to you, to better understand your options. Checking your options in advance will help you find the best opportunity for you as soon as you'll get to Ireland, which will allow you for an easier start and for settling down more quickly.
Residence in Ireland
The best thing to do is to look for several options before arriving at Ireland and to check them out when you do get there or on a preliminary trip – that way you can save time and get several options to choose from without committing to one property, so you can change your mind regarding the places you saw and just look for a new one that's more suited for you.
International Moving Company to Ireland
Part of your preparations for the relocation must include finding a professional moving company to Ireland – a professional company will offer you all the shipping services you may need and will probably offer a good price for them. So, top of the morning to you and best of luck!
By Kfir Cohen
Kfir Cohen is handling global operations, cargo shipping, negotiation, and management of different suppliers around the world. He has more than 15 years of experience in the avant-garde of relocation and the sea/air freight business.