Transportation Logistics
Our company specializes in moving household goods via air and ocean freight to Europe, Asia, Australia, Canada, and South America. So if you need to move to or from San Diego, our destination and origin options are almost limitless. Do you need a tailored logistic solution? This isn't a problem! We'll do our best to find a solution to reduce time and costs.
Packing
Whether you are sending a full container or just a few pallets, we recommend that you book a packing service. Can you pack your things yourself? Indeed, you can, but you know what? We don't welcome DIY methods when it comes to long-distance transportation. It's better to trust professionals to do this job, especially for bulky items that have to be disassembled or fragile and delicate belongings.
Storage Service
International household and vehicle shipping also includes cargo processing in one of our temporary storage facilities. Once we pack your belongings and load them onto the container, they will be transported to storage. We will make a final touch covering labeling and sealing at this stage.
Assistance with Customs Clearance
Since you are our client, we'll represent your interest during customs clearance. What is this? We will help you prepare the proper inventory and invoice list for Customs and ensure that each item is allowed for import or export. In addition, we'll collect the necessary documentation and oversee the whole process. Finally, our managers will help you fill out declarations and pay required duties and taxes.
Insurance
Do you want to be protected against damage or loss of your household goods? If yes, you should consider buying international moving insurance. You can speak with one of our customer service representatives, and they will help you find the right marine insurance.
A new life ahead that will bring you unique experiences, encounters, and emotions. And where are we in this picture? We are international movers from and to San Diego who can make your move easy no matter whether you transport your goods via ocean or air.
---
Ocean and Air Freight Solutions
Are you in a big hurry?
If you need your stuff to arrive at your destination within a maximum of a week from the moment your container is loaded and ready for international transit, then the best option is air transit.
There are many advantages to air freight.
An affordable option for shipments under 100 kg.
Perfect for vulnerable cargo.
Shipping time is 2-5 days.
Risk exposure is minimal
Talk to our logistic specialist if you want to know about all the benefits of air freight.
Or
You can go slowly
If you are not in a hurry, you can opt for ocean freight. This is one of the oldest and most popular transit methods between continents. Ocean freight takes 4 to 8 weeks, depending on the origin and destination.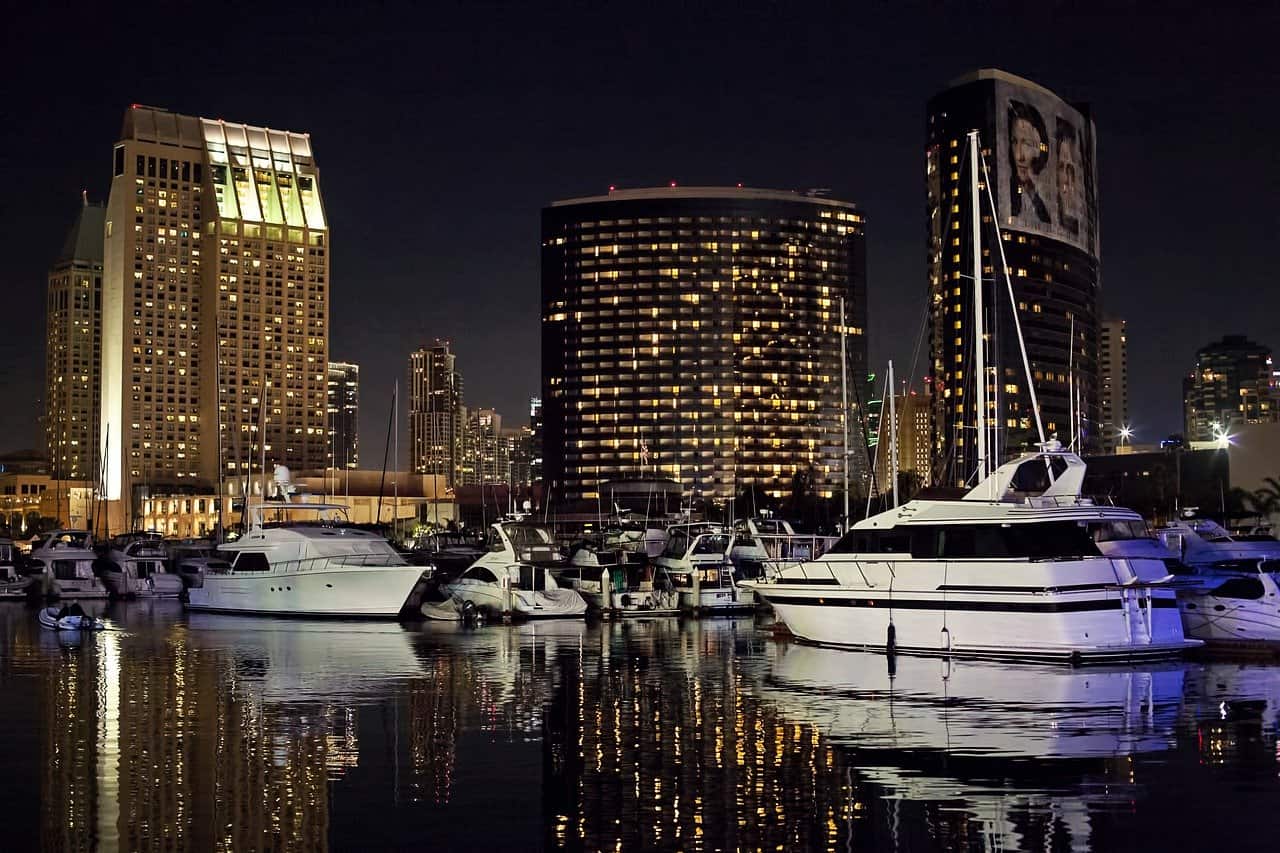 Why you should use ocean freight:
Still an economic option for cargos over 100 kg.
Can send any container
Ideal for any cargo, especially motor vehicles
Learn more about air and ocean freight
Book International Shipping Service To Move
Personal belongings
Furniture and interior
Piano or other musical instruments
Antiques and fine art
Canvas painting
Appliances and electronics
Vehicles and cars
---
International Vehicle Shipping
We ship vehicles overseas from San Diego. Don't worry; we "won't hurt your baby." On the contrary, we'll take all measures to arrange safe transportation.
International Piano Shipping
Just the idea that your piano can get damaged during transportation makes you feel dreadful. However, we'll do our best to keep your prized possession safe and sound.
Overseas Artwork Shipping
Do you need to ship oil paintings, sculptures, or other artwork items? We are handling all kinds of artwork moves with appropriate packing and crating.
---
Cost of Moving Personal Possessions
The cost of shipping depends on many variables, such as:
the volume of your cargo in pallets
size of your shipment in kg
container type
shipment mode (ocean or freight)
When you need to get your things from San Diego or the other way, click on a "try a free quote" to determine the approximate shipping cost.
---
We Are International Movers San Diego
How We Stand Out From Our Competitors
Unconventional approach
10 years of successful cases
Individual logistics
Each client has a personal manager
Urgent freight options
Availability during weekends and holidays
"Excellent service. We were worried about the shipping cost, and we appreciate how everything worked out. When they said they would find the best solution, they really meant that. I thank everyone involved in the process."