Reasons to hold a Garage Sale Before Making an International Move to the U.K?
When moving from one place to another, the hardest task is to sort and pack your entire belongings. It takes a lot of energy and it takes forever, as you have to deiced what you're about to take with you and what you have to let go of. That is why we recommend having a garage sale – so you could complete that aggravating task, while enjoying the benefits of a garage sale – all the reasons are to follow.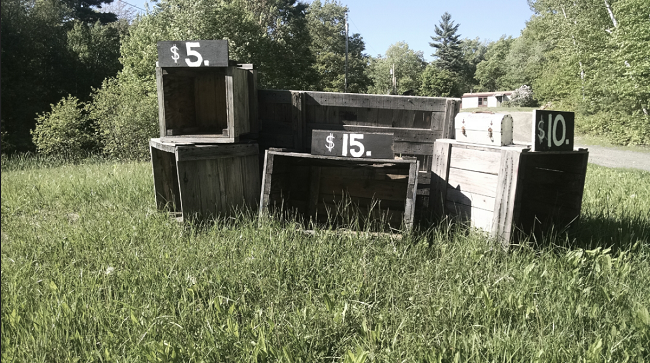 Benefits of holding a Garage Sale
If you're about to make an international move to the United Kingdom, you already know that international relocation can be a complex process, and you're probably looking for some tips in order to ease this process. That is exactly the idea of having a garage sale. Let's go through some of the benefits:
Sort and arrange – first of all, it is a great way to arrange and sort all of your stuff.
Easier to let go – when you know someone else is going to use something you don't really need anymore it is much easier to let go of it. So instead of throwing your old stuff away – you sell it to someone who can use it.
The gift of giving – when you have a garage sale, and there are some things you've already decided to sell but found no buyers to, you've come across a great opportunity to donate the things you don't need to someone who does – it will make you feel great.
Make some money – you're not going to get rich but it sure feels nice to sell something you don't need anymore for a few bucks – it can also be a great encouragement for your kids to help sorting their stuff as well.
Some Tips to Get Your Garage Sale Started
Before the garage sale you have to sort your things – what you're planning to keep and what can go on sale. After that, you'll need to price every item on the garage sale (it is most recommended to attach a small piece of paper to each item with its price). The next step will be to organize all the items for sale in the garage, and on the sale day you can also put it on the front yard of your house.
Need Help?
Planning an international moving to the United Kingdom and don't have the time or the energy to pack everything by yourself? There are international moving companies who offer packing services as well. Just remember to hire professionals to do the job, and you're good to go!
By Kfir Cohen
Kfir Cohen is handling global operations, cargo shipping, negotiation, and management of different suppliers around the world. He has more than 15 years of experience in the avant-garde of relocation and the sea/air freight business.