Reasons to Hire an International Moving Company When Relocating to France?
Millions of people around the world relocate every year for business or other purposes and move their lives, physically and mentally, to other countries. Most people are oblivious to the fact that almost every country has its own laws, rules, and regulations regarding immigration and relocation, which must be met without exception.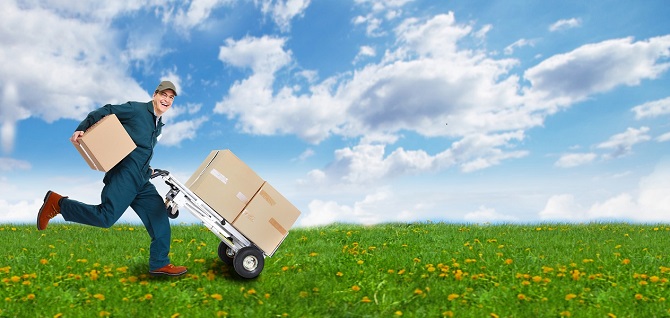 Moreover, if one moves to a different continent, for that matter, like from America to Europe, one cannot be expected to be aware of every crucial detail and law concerning to the country one is moving to.
The same goes for France, one of the more popular immigration destinations for Americans that are not always familiar with France's immigration laws and prerequisites and with customs processes and requirements.
One of the best solutions that Americans choose is hiring an international moving company to France to help them with moving to France.
Not Just Formalities
When relocating to France, the best international moving companies are the ones who have comprehensive experience with handling such relocation processes. Such companies have fostered an extensive network of professional connections which facilitates the moving process.
This proves extremely helpful in regards to the bureaucracy involved with relocating your life to a different continent. The best international moving companies also enjoy a great reputation. This encourages other local service providers to collaborate with them, making the relocation process that much easier.
All Under One Roof
Those who choose to handle matters on their own can make it, no doubt, but they will usually have to cope with avoidable hardship, delays, misunderstandings, and a less than smooth start.
U.S. citizens who do hire an international moving company to France usually enjoy a one-stop shop that offers all services under one roof, as the best international moving companies usually do it all for you.
For example, leading international moving companies usually offer the service of organizing your belongings in your new residence in France. This is a massive and sometimes complicated task on its own, but when professionals do it for you a whole lot of time can be saved. Furthermore, international moving companies can get you in touch with various local service providers for any task you need to be accomplished.
Speaking the International Moving Language
On top of all, don't forget that local moving companies will have trouble with the language as anyone would. The best international moving companies have native French speakers to further facilitate the move.
By Kfir Cohen
Kfir Cohen is handling global operations, cargo shipping, negotiation, and management of different suppliers around the world. He has more than 15 years of experience in the avant-garde of relocation and the sea/air freight business.