Moving to Spain from the USA might be challenging but not with the SDC International Shipping. The company has helped hundreds of individuals and family households to relocate from the US abroad.
Benefits of Moving Goods to Spain from the USA with SDC International
SDC International Shipping has grown into a company with a broad international network and reputation. We are tasked to deliver value to our clients and help them make moving to Spain from the USA a successful experience.
International Network
We work with the right global partners, including Asia, Europe, United-Kingdom and other geographies worldwide. Our network comprises carefully selected partners with deep knowledge and expertise of the local market, enabling us to provide our customers with an advanced range of international shipping services. In addition, we have built strong bonds with key shipping lines and commercial airlines to ensure cost-effective shipment of air or ocean freight services our customers need.
24/7 Tracking
You don't need to worry about long waits and wonder about the whereabouts of your container. Our 24/7 tracking service aims to bring transparency to the delivery process. Before shipping your container to the desired destination in Spain, your shipment will be scanned and assigned a unique tracking code. Hence, you'll be able to log into the tracking tab and monitor your cargo in real-time. You will see your shipment's current information and the estimated delivery date in the twinkling of an eye.
Client-Friendly Shipping Rates
Based on your needs, you can opt for faster or slower shipment of your cargo. We recommend planning in advance. For example, you can ship a container over longer periods which is cheaper eventually. On the other hand, the SDC International Shipping can handle mission-critical deliveries when expedited air freight can be a lifesaver for faster deliveries. Whatever the situation, you can choose the shipping method which suits your needs and budget. We'll offer you favorable rates.
Ocean Shipment
When moving to Spain from the USA, ocean shipment is more advantageous. We can easily transport your container, providing a cost-efficient solution for short and long-term shipments. Besides, many also prefer sea shipment because fewer restrictions are applied to cargo.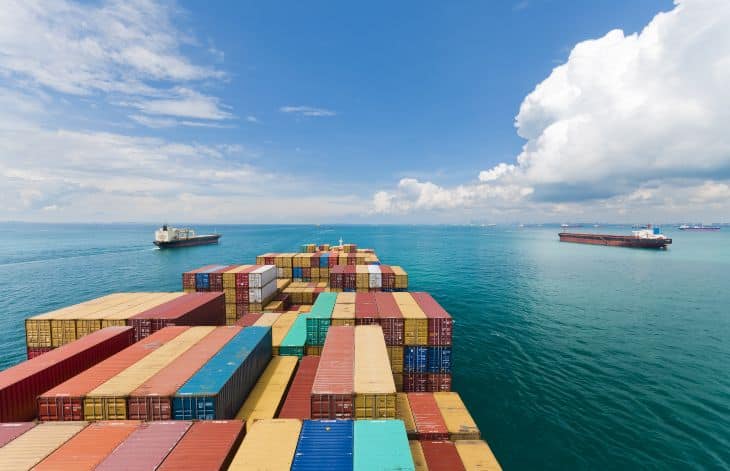 Air Shipment
If you need your goods to be delivered to Spain in the fastest way possible, air freight is the best solution. SDC International Shipping involves careful consideration of your cargo requirements, based on the volume, timeframe, and destination.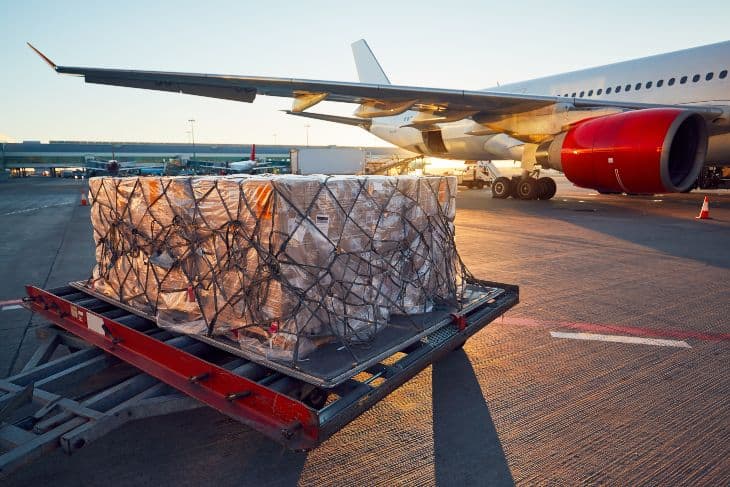 Why Moving to Spain with SDC International
SDC International Shipping gives prominence to delivering quality service to its customers. So whether you need to pack your studio apartment or the whole house of three or four bedrooms, you can rely on us to provide end-to-end logistic solutions.
Bringing Shipping Container to Your Home
When shipping household goods from the US to Spain, SDC International Shipping will make an appointment to bring a container to your home.
Loading Your Items and Trucking Them to the Departure Port
Our dedicated team will help you load the container and put each box in the right place to make it easier for Customs to inspect certain boxes.
Taking Care of International Customs and Regulations
Whether you want to ship your residential goods via ocean or air, the SDC International Shipping will manage the whole process so that your cargo is handled without delays. We'll take care of:
Documents required for entry
Customs regulations
Prohibited items
Dutiable/restricted items
Motor vehicle regulations
Pets and animal regulations
Vehicle/Car Shipping
A shipping container is a seamless and safest way to deal with international vehicle shipping. If you choose a 40ft container, you will easily fit your motorcycle or other motor vehicles together with your entire household. 
Protecting Your Household Cargo with Insurance
If you wish, you can protect your residential items from unforeseen accidents that can lead to their loss or damage. Regardless of shipment method, air cargo or marine insurance can provide you with real protection.
The SDC International Shipping can connect you with international moving insurance companies that will optimize your coverage to reimburse you up to the invoice value of your goods.
Popular Destinations for Household Goods Moving to Spain from the USA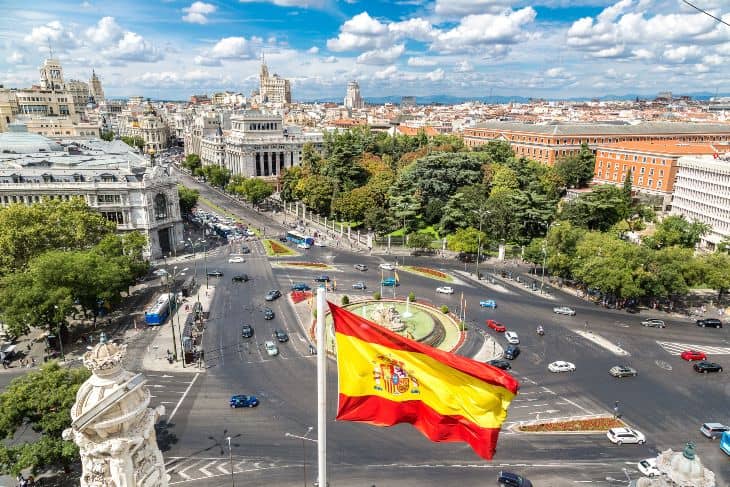 Here is the list of the most common destinations in Spain to move from the US.
Barcelona
Madrid
Valencia
Bilbao
Seville
Zaragoza
Palma
Cadiz
Malaga
Las Palmas
However, our shipment service isn't restricted to this list. We can get your cargo anywhere in Spain.
The Cost of Moving Goods to Spain from the USA
The cost of moving goods to Spain from the USA depends on various factors, such as your shipment's cubic footage, shipment methods, insurance, the required services, and other factors.
You can fill out our three-step form to get your free quote or call (877) 339-0267.