Moving to Italy from the USA can be stressful, but with good planning and a reliable shipping company like SDC International Shipping by your side, your move will go as smoothly as possible.
Whether you want to bring your furniture with you, car or vehicle, we can organize ocean or air shipment. You won't need to miss American items you are attached to because we'll transport anything to any city of your destination in Italy.
How to Move to Italy from the USA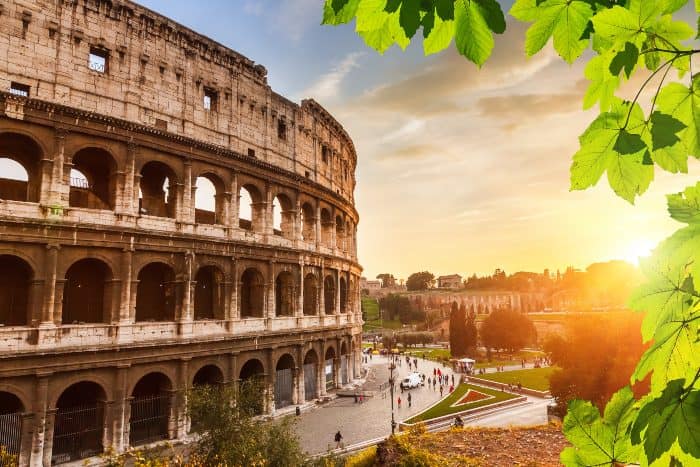 SDC International Shipping is adept in international household moving and knows how to move to Italy from the USA; it starts with preparing your goods for freight shipping. So, perhaps, the first thing that may come to your mind is how to deal with Italian customs and regulations.
You can visit the English page of the Italian official website for the current official policies of Agenzia Dogane Monopoli (Italian Customs Authority). Also, you can contact the closest Italian consulate for more detailed information about moving to Italy from the USA.
As a matter of fact, international shipment is governed by import and customs regulations. You are unlikely to encounter problems when shipping goods to Italy. What matters is that the shipping items are legal and recorded correctly.
If you hire SDC International Shipping to do a packing services, we'll prepare this list for you. However, the responsibility lies totally on you to ensure that the household items in your container match that list. Besides, in damage or loss of your personal belongings, you can claim coverage based on the list.
Be prepared to pay taxes for bringing new furniture and most new goods to Italy. Also, if you are using humidity preventive measures to protect some of your furniture items, these need to be declared and comply with Italian safety and health regulations. You can easily overcome different customs regulations with SDC International Shipping because we know which type of packaging doesn't violate Italian rules.
Shipping to Italy from the USA
Preparing cargo is one of the most important parts of international household shipping. There will be mechanical equipment like cranes, lifts, or conveyors to handle your container. So, we at SDC International Shipping will ensure that it can withstand this. Many shipments get damaged due to poor packing every day. It becomes crucial to protect the goods from vibration and damage when shipping furniture and vehicles. We can help you prepare your items for safe shipping to Italy.
Shipping Household Goods to Italy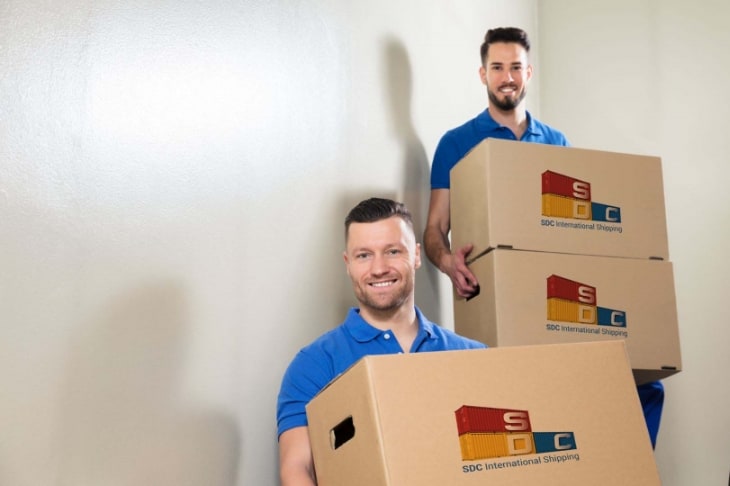 Getting the packaging right is very important. We can arrange to bring a container to your home, including a packaging service. This will include crating and palletizing your goods, whether shared or full shipment. This will help improve the structural security of your larger and heavier goods and prepare them for air freight or ocean freight. It also can be supplemented with the use of edge protectors or paperboard to protect your goods further.
Boxed and palletized goods can be shrink-wrapped and strapped together as part of LTL/FTL. Thus, your furniture remains sturdy as a single structure, while banding helps protect it against rains and other environmental damage during the shipment.
We'll use internal packaging for high fragile items, like peanuts or air cushions, to fill empty spaces in parcel boxes. For some goods, the best option is the box-in-box packing with the surrounding space filled in.
You should trust SDC's professional packing service to avoid mistakes in packing rather than packing by yourself. Choosing a box that can't endure the weight of your household item will damage packing. This is especially important for heavier parcels that require boxes to handle large goods. You don't want t end up with weaker packaging that gets damaged by the time you get the delivery.
Car Shipping to Italy from the USA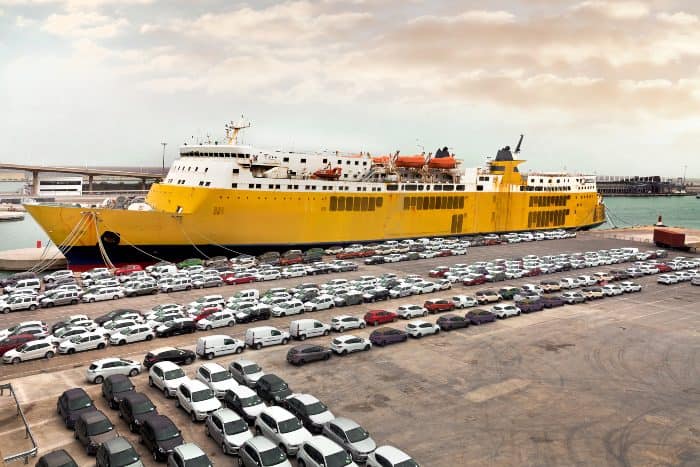 So you are up to moving to Italy from the USA and what about your car? We can organize car shipping to Italy from the USA, and it doesn't require import duties. However, your car should be at least six months old and be registered in your name. Newer cars are subject to 20% VAT.
The most common shipping method is loading cars into a container. In this case, your vehicle is strapped to the floor with wooden locks to prevent them from moving. A shipping container is the easiest and safest way to deal with international vehicle shipping. If you choose a 40ft container, you will easily fit your motorcycle or other motor vehicles together with your entire household.
The SDC International Shipping can help you in preparing documents. You will get detailed information about Italy's regulations for shipping your vehicle, boat, equipment, trucks, excavators, bikes, etc.
How to Move to Italy Checklist
Relocation is one of the significant choices for anyone. The below checklist will help you prepare for the big move to Italy:
Immigration visas
The Dichiarazione Sostitutiva di Certificazione (self-certification) form for immigrants or the Dichiarazione Consolare di Rimpatrio (consular declaration of repatriation) for returning citizens, available here
ID documents for the whole family (birth certificates, passport, marriage or divorce certificates, driver's license, medical records)
Official school records – including a primary school. American citizens relocating to Italy may one day need to present these records to prove the duration of their residency in the US in order to obtain citizenship for children or grandchildren born abroad. So extra work now can save you lots of work in a few years!
Diplomas, professional certificates of qualifications, and degrees.
Set key schedule dates (book a shipping company, sell your house, give notices at your workplace, et.)
If you have a dog or cat or any other pet, make sure they have all the shots they need as well as a pet passport
When you arrive in Italy, you should be ready to do the following:
Open an Italian bank account
Use a currency transfer to convert your American currency
Find a healthcare insurance plan for you and your family
Apply for the Italian driving license