Living in the UK will open up your world to endless possibilities. You will have easy access to England, Scotland, and Great Britain and will be instantly immersed in culture, tradition and class. England is the perfect new home for history buffs, as the country is full of national monuments, historic castles, museums and more. So, whether you opt to settle down in London, Liverpool, Manchester or anywhere else in England, you'll be sure to have "grand old time."
Getting around England is easy via public transportation – from the tube to the double-decker busses, you'll find yourself where you need to be with ease. And, if you do get lost, just as a jolly Englishman or woman. They'll be happy to steer you off in the right direction. Which is great, because you'll have plenty to do and see while living in England. United Kingdom is home to many festivals, educational activities and great wine, food, and music. You will be so pleased to have made the move to England – and we are excited to help you with all your moving needs.
International Household shipping from United States to United Kingdom

Moving to England from the USA? While moving to a new place can be exciting, it can also be stressful and unpleasant for everyone involved. SDC International Moving offers moving and relocation services from the USA to England, and has had one of the largest networks of international shipping agents at its disposal. We handle your entire UK relocation process from start to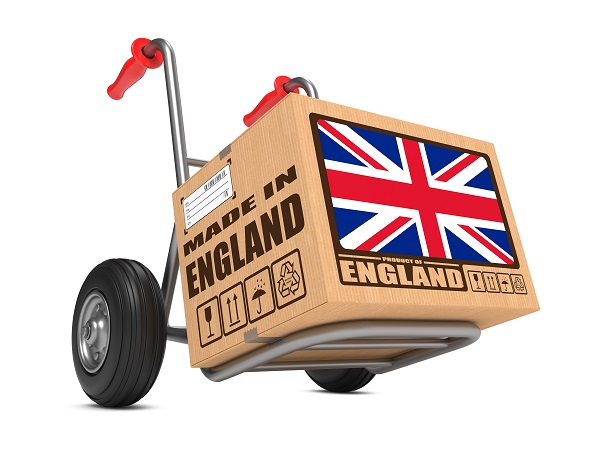 finish, from in-home estimates to packing, shipping, and delivery services. Let out qualified team of moving experts help you with your move to the UK, We'll offer you ultra-competitive shipping rates and industry-leading customer service, so you can save time on relocating and spend time exploring your new home, new surroundings and new life.
Whether your household and other items require air or sea freight services, our team of expert international movers will tailor a moving solution to fit your needs and budget. Our professional packers can come to your home, fill our free boxes with your beloved household items, ship them to the plane or port and even deliver them directly to your new home. And if some of your items are large we'll load them into custom containers, maximizing space while minimizing costs, seamlessly and effortlessly.
Fill in the contact form and we will contact you shortly, or simply call for your FREE moving quote NOW! (877) 339-0267
SDC International Moving Company Services:

FREE Estimates
Door-to-Door and Port-to-Port Service
Custom Crates
Professional & Licensed Moving Agents, Worldwide
24/7 Shipment Tracking
Useful information before international moving to England from the USA
When moving to England, it's natural to feel anxious, but familiarizing yourself with the country's customs regulations can help. Here's basic information you should know. For more information please check the official guide to moving personal belongings to the UK.

Required Documentation – Make sure you bring your passport, work visa or work certificate to all customs appointments. You'll also need to present full, detailed inventory lists.
Customs Regulations – All shipments are subject to inspection. If you reside in England, you may be exempt from paying taxes and duties.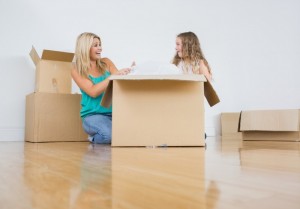 Restricted and Prohibited Items
Drugs
Offensive weapons
Self-defense sprays
Endangered animal and plant species
Rough diamonds
Indecent and obscene materials
Personal imports of meat and dairy products from most non-EU countries, like the United States.
Vehicles – You must:
Tell HM Revenue and Customs (HMRC) that the vehicle has arrived in the UK within 14 days of its arrival.
Pay VAT and duty if applicable.
Get vehicle approval (safety and environmental).
Register and tax the vehicle with DVLA.
Insure your vehicle.
As americans, maybe you would like to know a little about the main differences between living in the US and living in the UK:
Pay Per Live
Household income and personal salary define the level of life we can afford, but another influential parameter is the cost of living. It is widely known that it is a bit more expensive to live in the UK, as this island charges more import tax for goods from all over the world to get in the country. But, on the brighter side, the tax system is much simpler than in the US, so people are able to manage themselves with less bureaucracy.
Small Homes
The size of UK flats, or in their American name – apartments, is much smaller than a US resident might be accustomed to. Why is that? Well, the architectural design of Victorian style structures in the UK, is known to be tinier and more closed up than American style. The age of the structures is also an important parameter, as these flats are sometimes much older than American buildings. Another thing regarding the flats is the water pressure in the UK, mainly in the big cities such as London, which feature a kind of weak pressure which is not sufficient to modern expectations. In many cases a UK resident must install a pressure enhancer to their in-house water system, which can be quite noisy.
Weather Report
Well, the US is huge, therefore there are many different regions with different climates, but when talking about the UK, the climate is typically known to be colder and more wintery as the sun doesn't get out much, so to speak.
Transportation
The famous Tube of London is just an example of how efficient and developed the UK's public transportation system is, but the US of course is not far behind. Whatever the differences between those two countries might be, once you decide you're moving to England from the USA the best thing you could do is get in touch with a professional international mover to the United Kingdom, to get you through the process nice and easy.
SDC International Moving Company

Call SDC International – your international mover to the united kingdom!
Call (877) 339-0267