Relocating to Poland? A reliable shipping and moving business can be hard to find. You need a company that has years of experience in international moves, you need a company that can ship by air or sea, you need a company that can ship door to door; in other words, you need SDC International moving.
Why choose SDC as your moving company to Poland?
As the premiere moving company to Poland we have the largest and strongest network of shipping agents in Eastern Europe.
An international move to Poland presents certain challenges along with opportunities, which is why you need an experienced moving company to take care of you. We offer a complete, full service shipping solution including overseas vehicle shipping. We also offer free storage. Your move is done at your convenience, 24/7, 365 days. The safety of your goods is guaranteed by our packing service.
How Much Does It Cost to Ship House Hold Goods to Poland?
The cost to ship house hold goods (HHG) and personal effects(PE) to Poland depends on what you are shipping and what type of shipping service you choose. SDC International moving offers a wide range of shipping options for all types of moves. For fast shipping to Poland, we offer shipping HHG by air. This is the most expensive option but also the quickest. Another option is shipping your HHG by sea. This is a tried and true method of shipping overseas. We also offer less than container load (LCL) shipping. When there is extra space left in a shipping container our moving company can save you money by packing your shipment in that same container. SDC International moving is your complete international moving solution, with door to door service for international moves.
Call SDC International moving today for a FREE estimate today.
Useful information before moving to Poland
An important part of any relocation is understanding local rules and regulations and complying with them. Make sure you understand customs regulations prior to moving in order to experience a flawless process. Visit Poland's official website for full important and detailed information.
Required Documentation – Make sure you carry your passport, work permit or work certificate for all customs processes. You'll also need to present full detailed inventory.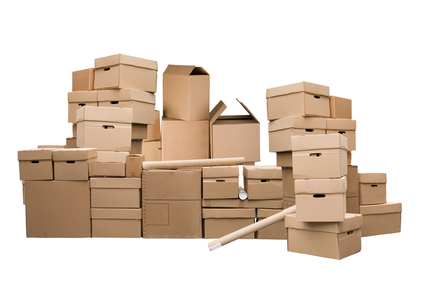 Customs Regulations – All shipments may be inspected, and if you reside in Poland, they may be tax and duty free.
Restricted Items – Alcohol, tobacco, goods and medications are restricted by quantity. Medications are also required to be prescribed.
Prohibited Items
Drugs
Weapons, ammunition, and explosives
Pornographic materials
Radioactive and toxic materials
Vehicles – Documentation you need for vehicles importation:
Origin certificate
New vehicles must have original sales invoice, while old vehicles must have signed value declaration
Original registration or vehicle title
All vehicle's information must shown on inventor
Call (888) 598-7009 to start your move to Poland.