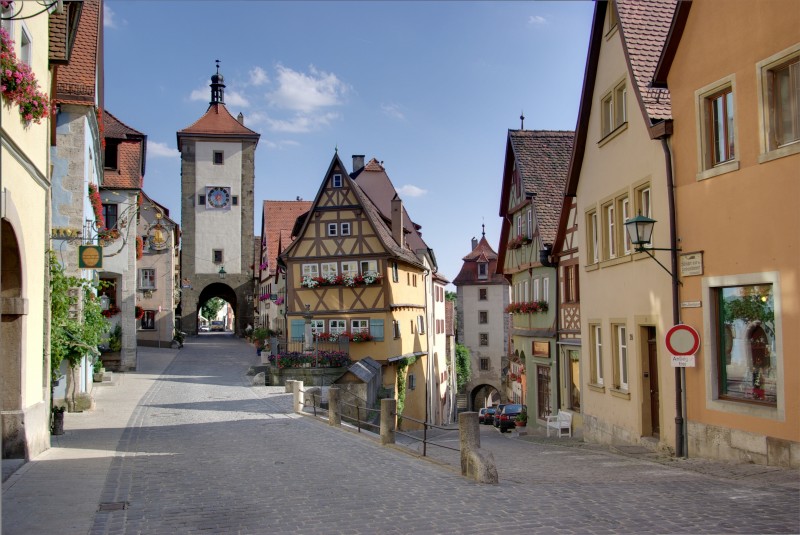 You've been offered an opportunity to make a career change, were awarded a big promotion or were offered to join your company's team in Germany. Congratulations! Germany is rich in culture, history, cuisine and leisure activities, making it a central tourist hub and focal point for business and pleasure, within the greater European continent. But before you say Auf Wiedersehen to your home and loved ones, here's a little information about Germany you might want to know:
Germany has the 13th largest workforce in Europe, with the majority of working German's taking up positions in the services industry. Germany is also big on going green, so if you're a lover of nature and want to do your best to sustain the environment, you're going to love it there. From cycling and recycling to veganism, eco-living and a highly-efficient public transportation system, Germany has got it all. And though you may want to have a car for personal reasons, owning one to travel to work, the park, or any one of the country's many vibrant nightlife districts is not a necessity. Viewing the country's impressive Black Forest and the hilly meadows of the Rhine Valley. Germany is home to some of the most beautiful scenery in the world; you'll have to see it to believe it.
International Moving to Germany? Let SDC Get You There!
At SDC, we harness our knowledge and experience in everything "moving" to help you relocate across the globe with ease. A renowned international moving company, we staff our team with licensed, bonded, insured and trained moving professionals and can ensure your move to Germany is as smooth as can be, from door-to-door. With our 24/7 shipment tracking capabilities, you can rest easy your belongings are in good hands.
SDC International Moving can move your belongings to Germany, quickly and efficiently –  by sea or by air. We'll provide you with a free in-home estimate to determine costs and your ideal method of transportation. All moving costs will be provided up-front: there are no hidden fees, whatsoever. Our travel coordinator will accompany throughout your relocation process and will happily answer your every question and concern.
When searching for a trustworthy moving company to Germany, look no further. SDC International Moving's reputation was built on integrity, thoroughness, and geniality. Let us be your go-to international moving company for your Germany relocation.
Our International Moving Services Include:
FREE Estimates
Door-to-Door and Port-to-Port Service
Custom Crates
Professional & Licensed Moving Agents, Worldwide
24/7 Shipment Tracking
Call for your FREE moving quote NOW! (877) 339-0267
Useful information before International Moving to Germany – customs and regulations
When moving to Germany, it's natural to feel anxious, but familiarizing yourself with the country's customs regulations can help. Here's basic information you should know. For more information, check out Germany's official website.
Documentation For International Moving to Germany
Here are the documents you must present to clear customs:
Passport
Visa/work permit (issued by the relevant authority)
Inventory in German and English, signed by customer
Declarations of ownership and contents of shipment
Registration certificates
Customs forms
Check out the country's official website for further documentation information.
Goods
Items may be duty-free if the owner has lived abroad for over a year, the items are at least six months old, and are not intended for sales purposes, within the next 12 months.
To avoid clearance delays, goods must be imported during the year following their owner's arrival.
Restricted Items
Some items, such as alcohol, tobacco and electronics, are restricted – check out Germany's official website for more information.
Prohibited Items
Some items, such as weapons, ammunition, drugs and narcotics, are prohibited from being brought into Germany, unless you are in possession of an official local license for said items.