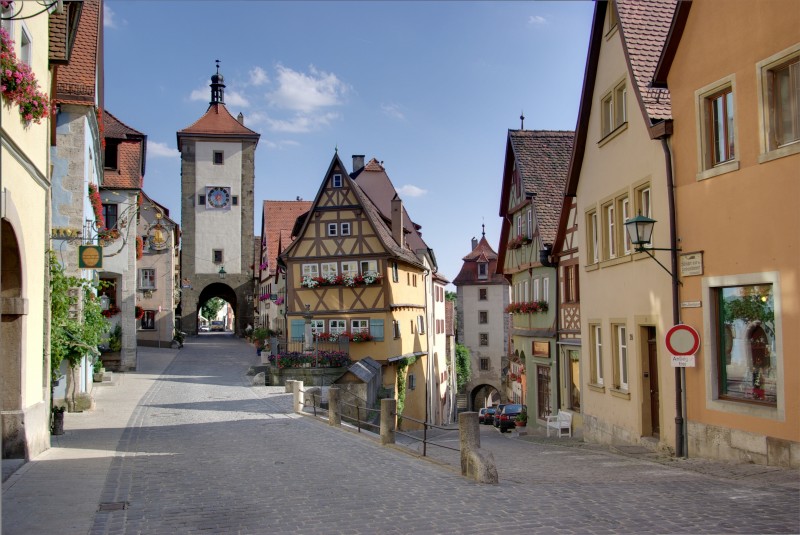 As the focal point of Europe, Germany is a central location that attracts thousands of tourists each year. Many people fall in love with the rich culture, historic buildings, fine cuisine and nightlife, leading them to become a permanent resident of the fine country. Germany is home to some of the most beautiful scenery in the world such as the lush nature reserves in the Black Forest. Bordering the Rhine Valley and hilly meadows, this impressive forest hosts magnificent woodlands and high hills. For the night owls, take a trip to Berlin where you can walk the streets aligned with bars and nightclubs. There's a variety of bars from pubs to breweries to nightclubs so you can find a spot that suits you best!
Moving to Germany? Let SDC Get You There!
As a renowned international moving company, we have the knowledge and experience to move you across the globe, and we'll be happy to help you with your relocation to Germany. Our staff consists of trained professionals who are licensed, bonded, insured and can get the job done in a professional manner. If you're moving an entire household for your overseas trip to Germany, our team can grab your belongings from your home with our door-to-door shipping. We'll also pack larger items in our custom crates and drop off your belongings at your new location. With our 24/7 shipment tracking, you can rest easy.
Whether you choose to ship your house hold goods by sea or by air, SDC International Moving can move your belongings to Germany fast and efficiently. We'll provide you with a free in-home estimate to determine costs, then go over which method of transportation works best for you. There are no hidden fees when working with SDC International Moving. The costs we provide during your estimate will not vary. To ensure ultimate satisfaction and tone down anxiety during your move, we will provide you with a travel coordinator who will work with you during the entire process. For any questions you may have, your designated coordinator is here to assist.
When searching for a trustworthy moving company to Germany, look no further. SDC International Moving has all the answers, friendly staff, and complete professionalism. We've built our reputation on integrity, thoroughness, and geniality. Let us be your go to international moving company.
Our Services Include:
FREE Estimates
Door-to-Door and Port-to-Port Service
Custome Crates
Professional & Licensed Moving Agents Worldwide
24/7 Shipment Tracking
Call for your FREE moving quote NOW! (888) 598-7009
Useful information before moving to Germany – Customs and Regulations
Moving to Germany is a long process, try becoming familiar with customs regulations to ease your moving process. Here's basic information you should know, however, be sure to visit Germany's official website for more information.
Documentation
Here are the documents you must present for customs procedures:
Passport
Visa\work permit (issued by the relevant authority)
Inventory in German and English, signed by customer
Declarations of ownership and contents of shipment
Registration certificates
German customs required forms
Additional documentation is required, please adhere to instruction in official website.
Goods
Items may be duty free if owner has lived abroad for more than a year, the items are at least six months old, and won't be sold for at least twelve months.
Goods must be imported during the following year of owner arrival, otherwise, delays may apply.
Restricted Items
Some items, such as alcohol, tobacco and electronics are restricted – check official website for more information.
Prohibited Items
Some items, such as weapons, ammunition, drugs and narcotics are prohibited to enter, unless you have an official local license for specific items.
Los Angeles, California 91403
---
Speedy!
Service Provided: International Moving Company
Kyle C. –
SDC International Shipping came to my house for an in-home estimate right away. When I needed to move quickly, they were there to pack and ship my belongings. The process moved along super fast because they understood I was under a tight deadline.
Los Angeles, CA 91436
---
Overall Experience:
4 out of 5

---
Recent Jobs
Todd

Los Angeles, California 91356