Are you planning relocation from the United States? Whatever the reason may be, with an international household moving company like SDC at your back, the move will be manageable, stress-free, and even easy.
SDC International Shipping is a provider of removal services to 190 countries throughout the world. Our team comprises seasoned logistics professionals, experienced packers and movers, and administrative specialists, all working together to give our clients the best international experience we can.
How SDC Can Help You
So many steps need to be taken to get your personal effects from the United States to your new overseas home successfully and intact. You won't be alone during this complicated process.

Our team is available to consult you on all matters connected to your international shipment and provide the following services.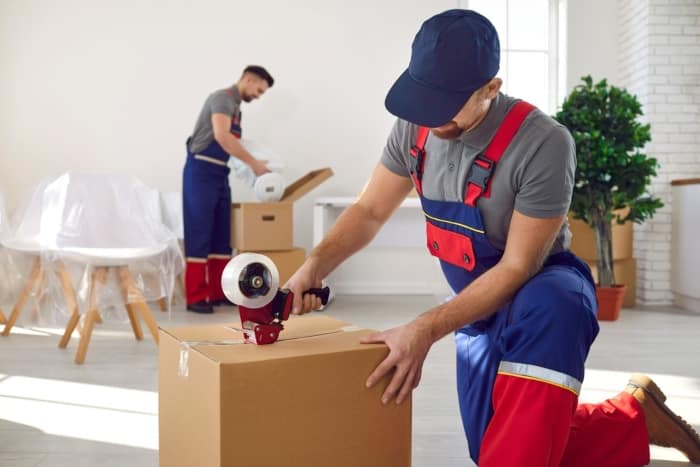 An accurate estimate
Your relocation consultant will coordinate all the steps necessary before you move. If you require a visual estimate on your home site, they will set this up for you. Together, we will decide upon the exact scope of the services required for your move.

Your moving resettlement consultant will then provide you with an accurate estimate of the cost of your moving services.
Tracking your shipment
Along the way, we will provide you with updates about your shipment at all stages: when it enters the warehouse, leaves it, clears customs, where is it in the ocean, when will it arrive at the destination port, clear through destination customs, be processed for delivery, and finally be delivered to your new overseas home.
Clean storage
If you require storage for all or a portion of your belongings, we can also arrange that. We have warehousing facilities in major ocean port terminals throughout the US. So whether you need to store your items before or after the delivery of your consignment, you can rely on our clean and moisture-proof storage for your personal belongings.
Assistance with international moving regulations
One area where the SDC International Shipping team comes into play is conforming with international moving regulations. Our logistics team will try to apprise you of all the steps you need to take before sending your shipment. Please note that improper paperwork can sometimes lead to problems at the point of entry in your destination country.
One of the most important jobs of the moving crews is to prepare an accurate inventory of the contents of your shipment. Each box needs to be individually numbered, its contents written down.
This list needs to be specific. If you decide to choose the option to pack and load your shipping container yourself, you will need to make this list as straightforward as possible.
Preparing your furniture before
You will likely be sending most of the furniture that you own across the seas. Some of these pieces can be damaged during the journey. To prevent this, we will take apart furniture as appropriate for each item. For instance, we take beds apart; this is often necessary to fit into doorways at your destination.
Table legs are susceptible to breakage during shipment, so we remove them before loaded onto moving vans or shipping containers. The tabletops and the table legs or stands will be individually wrapped with carton pads, bubble wrap, or cloth padding, depending upon what works best for the individual pieces.
Taking care of fragile items
Other things that require special handling include grand pianos, fine art, and other patio furniture.
Many clients send oddly shaped items or particularly fragile things, such as baby grand pianos and artwork objects. For these items, our movers can build custom crates. We will typically wrap the individual items inside the box with padding and moving wrap.

You should avoid building your crate. The reason for that is the wood that you will find readily available at your typical DIY home center, or old crates will not be appropriate for international shipment. The wood from these sources is usually either not treated or treated with the wrong materials.
Anything valuable enough to be crated should be insured. You can only get insurance against damage if professional movers pack your cargo.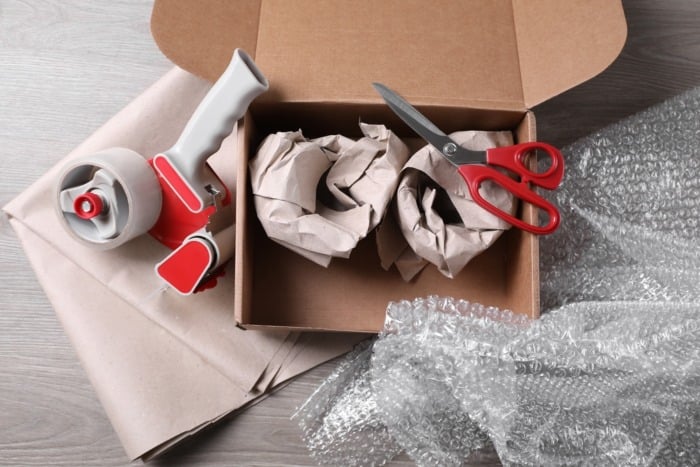 Professional packing
The most crucial aspect of a move is packing and loading your household items and personal effects. It involves the physical preparation and execution of transporting goods from where you live to your destination.
Breakage is common for glassware, stoneware, ceramics, etc. Our movers can bring special dish boxes designed to protect these. Other types of packages like framed art and mirrors, boxes for bicycles, and garment boxes are included.
These special boxes will not only protect your belongings but are designed to take advantage of the room in your container. It is an excellent idea to let us know as early as possible how many of each item you will be sending.
We don't recommend loading and packing your shipment by yourself. Instead, you can take advantage of SDC packing services. Our packing crew has the experience to best take care of your belongings. Also, while only about 5% of inbound containers are checked in most locations, "packed by owner" on the inventory list triggers inspections. Our clients end up paying more for an assessment than the cost of our superior service.
Insuring Your Household Items
Our competent workers will do their best to get everything you are shipping to their destination. We can't promise that there will be no damage to everything in your cargo. What we can ensure is that we will make every effort to protect your items. We recommend that all clients purchase international moving insurance or marine insurance.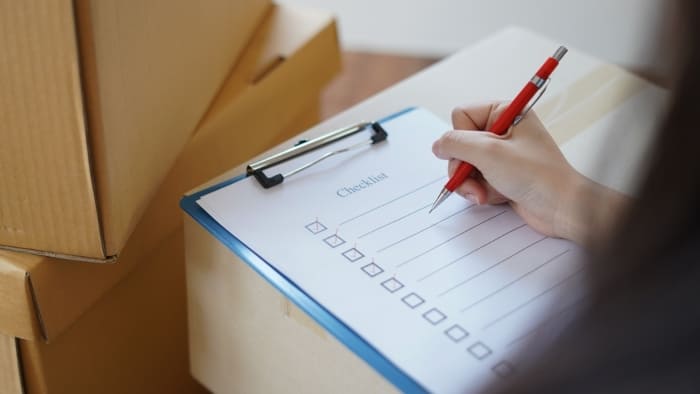 How Much Does International Move Cost?
Worldwide moving cost rests on many factors, such as the volume of your shipment, the type of service and shipping method, origin, and final destination.
Volume and size
You will pay less to move a small or studio apartment than a 4-bedroom house. Also, you can send your items in a solo 20ft or 40ft container or use a shared service where you pay only for the space you share. So all these variables will affect the shipping rate.
Type of services and shipping method
Clients that want to use door-to-door service will pay more than those who choose to pick up their items from the destination port themselves.
Are you paying for a packing service or prefer to pack your things yourself? Are you sending your shipping container via sea freight or air freight?
Origin and final destination
The distance between origin and final destination also matters when calculating the quote. For example, the cost of moving from Los Angeles to Asia will differ from LA to Canada, even with the same service. That's why our movers create custom quotes to fit your unique needs.
Competent Services
We need to fulfill the litany of tasks listed above to move your cargo from one country to another. Most of it is of little interest to the standard person moving abroad. What they want to know is if their personal belongings will arrive safely at their destination. Our team that comes to your home will have more to do with this than anyone else.
As an international moving company, we carry out hundreds of moves annually to China, Hong Kong, Australia, the UK, Germany, and more countries in Europe, Asia, and the Middle East.
SDC operates freight forwarding services from Los Angeles, New York, and Houston. Whether you need to ship your personal belongings from the east coast, west coast, or gulf, we cover you 100%.
Additional Resources on Moving Household Goods Overseas
Where Are You Moving To?
No matter where you are moving from, we can ship your household items anywhere in the world. Below are just a few countries we move to:
Move with SDC
Don't hesitate to contact our main office to ask additional questions. Our logistics representatives will be more than happy to help you make the right and the most affordable decision about your move.