Important Steps You Should Do When Moving to France
If you are planning to move to France, there are some important things you have to prepare and go through. You will need to find a place to live and then plan the moving process. Moving to France is very exciting but can also be stressful. Being a professional moving company to France, and in order to take the pressure down a notch, we've compiled a list of a few basic things that will help you get organized and have a smooth transition into your new home.
Finding A Moving Company to France
Once you make the decision to move, you should hurry up and find a good and reliable moving company that will be available on your desired date. If you live outside of Europe, you'll need to find an international moving company that can help make this entire process as simple as possible.
Different moving companies offer different services, but what you should be looking for is a company that can help you asses the costs prior to the move itself. It is best if you can find a moving company at least two months before your moving date. Other services to look for are the option to help you with the packing process and the method of moving. There are a few options for shipping your belongings and you should choose the one that fits you best.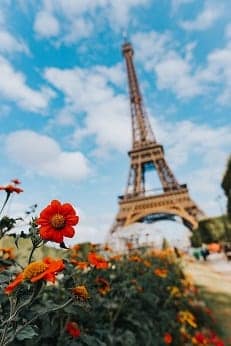 Things to Take Care of When Moving
The first and most basic thing to do before you move to France is to make sure you have a French visa or a residence permit. Regarding your bank account, make sure you open an account in a French bank and close your old account if need be. Healthcare is another important thing to deal with, as it is mandatory in France. Check to see if you qualify to be covered by the state health insurance.
Set Up Your New Home
Once you have settled in, start setting up your home and all the required services it needs. Get set with a connection to the internet and all-important utilities. Learn about public transport in your area and go out to explore your new and exciting home.
Enjoy!
By Kfir Cohen
Kfir Cohen is handling global operations, cargo shipping, negotiation, and management of different suppliers around the world. He has more than 15 years of experience in the avant-garde of relocation and the sea/air freight business.