SDC International Shipping relocates clients to hundreds of countries every year. One of the questions that we are almost always asked by our clients is about the pros and cons of air freight and ocean freight. There is, of course, the obvious trade-off of cost and time.
These are the primary factors that most people weigh in their shipping decision, but the comparison between the two doesn't end there.
---
What's on this page?
01 | Cost
02 | Shipping Time
03 | Customs Clearance
04 | Additional Shipment
05 | Final Words
---
Quick Comparison
Air Freight Pros and Cons
+ Can ship further inland than ocean shipping
+ Quicker ( 10 – 13 days )
– Expensive ( 5 times Ocean Freight )
– Very strict regulations
Ocean Freight Pros and Cons
+ Affordable
+ Have full control of your container
– Rather slow ( 4 – 10 weeks )
– Delays are common
---
Air Freight vs Ocean Freight: Costs
The biggest differentiator between air freight and ocean freight is cost. There is no real limit on the cargo volume that we can send using air freight; we can even send most automobiles on planes. However, it is costly to send this method. The cost of air freight should be expected to be about 5 times the cost of sending your cargo using ocean freight. This will be the biggest con of air freight.
In addition to a higher cost of cargo, there is also a higher calculated rate for shipping volume or dimensional weight. Essentially what this means is that you have a weight allowance for your shipment. Just like when you fly on an airplane, they will weigh your suitcase, and in most cases, the weight of the suitcase should be less than 50 lbs. While there is a maximum suitcase size, the weight is usually the constricting factor.
When we send your cargo via ocean freight, this is usually not a problem. While there is a nominal weight limit on ocean shipments, it is usually not a concern when sending household goods and personal effects. Linens, furniture, etc., are not that heavy so that when you calculate your total shipment weight, it is not usually a factor. When you send air freight, your weight limit is 10 lbs. per cubic foot. When you send using ocean freight, this number is 7 lbs. Also usually, you will typically be sending a more dense shipment when you send using air freight. Would you mind keeping in mind that these numbers?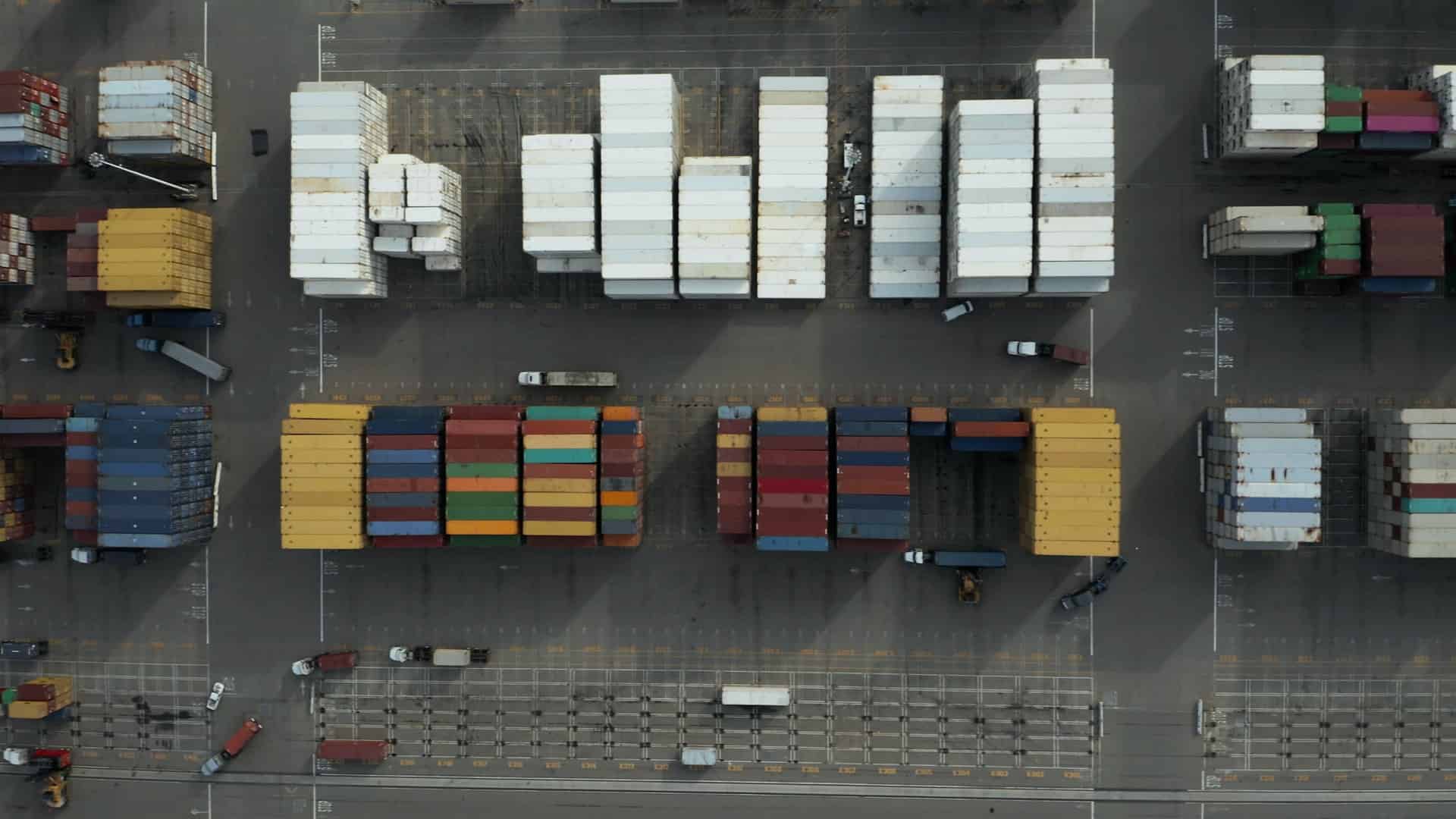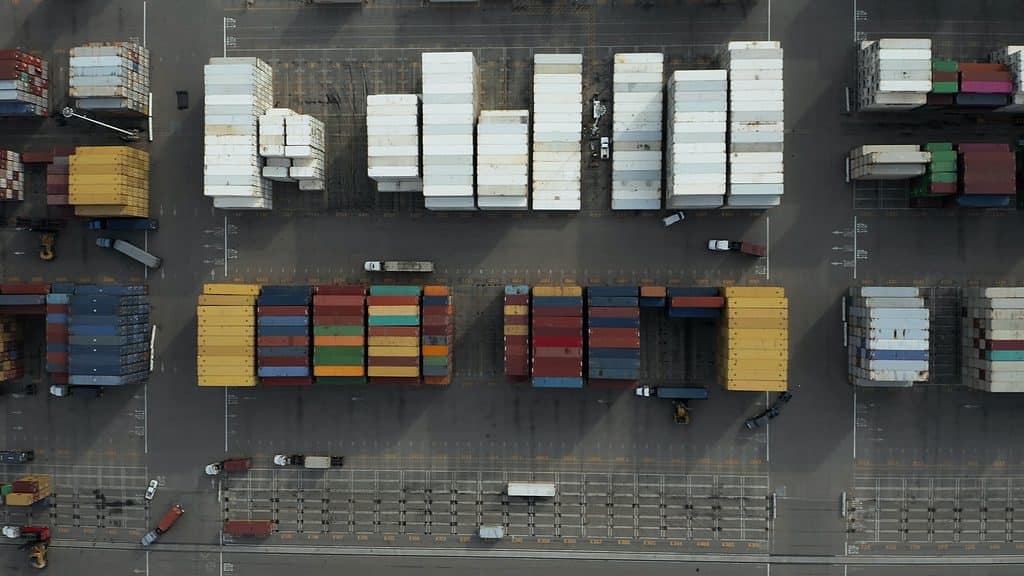 When you send a container, or even a few hundred cubic feet, via ocean freight, unless you're sending only metal, we do not expect that you have any weight problems. However, when you send via air freight, there is a chance that if you send 100 cubic feet volume that you might get charged for 110 cubic feet because of the excess weight.
---
Air Freight vs Ocean Freight – Shipping Time
The next biggest differentiator between air freight and ocean freight is shipping time. There are some locations, both from the point of origin from where we pick up your cargo and the ultimate delivery location, where remote points can cause an extension of the total shipping time. Shipping times vary from 4 to 10 weeks for ocean freight. If you are sending from the New York metropolitan area to a major European destination, you can expect your total shipping time to be around 4 weeks for a full container load (FCL) or 5 weeks for a less than full container load (LCL) shipment.
However, if you are shipping from even large cities, like Wichita, to further locations, including big ones like Vienna, expect 7 weeks for an FCL and 8 for an LCL. If you are shipping to many locations in India, or the Middle East, for instance, expect to add up to another two weeks to these times.
This time frame is longer than convenient for many clients, and they want to receive their things in a timelier manner. Times for air freight also vary, but they are usually 3 – 13 days instead of weeks, also dependent on origin and destination locations.
We always recommend that our clients plan their relocations early and contract SDC International Shipping months in advance. This planning also lets us cut down on the total shipping time, and it also allows you to plan for things like living several weeks without most of your belongings. If you will need some of your things more urgently, many of our clients choose to send most of their cargo via sea freight, and send a small portion of their cargo via air with the things that are most urgently needed.
---
Customs Clearance
Keep in mind that when discussing shipping time, we mean total door-to-door time. We have clients who choose other options such as door to port service or port to door service. Customs clearance is one of the biggest eaters of time. It can take several days, in some locations more than a week, to clear customs for sea freight. Clearing air freight usually only takes 1 – 2 days.
With both sea and air freight, SDC International Shipping highly recommends that all of our clients purchase door delivery service. Even if you want to collect your things from the airport by yourself, it is still important that a local agent, an expert of your destination country's import and customs laws, clear your cargo through the destination customs service. Picking up your cargo from the airport might not necessarily speed up your ultimate delivery time.
Please note that this is not uniform throughout the world, but you are usually required to be personally present in the country when your goods arrive to ensure tax relief (see below).
---
Additional Shipment
One of the biggest pros of utilizing air freight is that you can send more than one shipment. This needs to be verified on a country-by-country basis, as customs rules and regulations vary greatly. Most of our residential relocation business is from clients relocating overseas. Some of these are already citizens of their destination countries or immigrants with proper permanent residency or immigration visas. In most countries, these people can import a custom-free shipment of used household goods and reasonable amounts of personal effects.
These tax-free shipments can sometimes save our clients considerable amounts of money, as import tariffs and customs taxes can be very high on specific items. Please note that you are not permitted to bring in more than a small amount of alcohol or tobacco goods in almost every location. However, in addition to these, many countries will have specific special levies on items such as phones, vacuum cleaners, or ovens. When you send your goods taking advantage of returning citizen exemptions or tax holidays, you do not need to pay these.
In addition to getting your freight quicker, sending via air freight enables you to send several shipments. Ask your SDC International Shipping relocation specialist to look into this for you if you are planning on sending several shipments. Some countries will allow you to send one ocean freight shipment and one air freight shipment. Others will also allow you to send one car in addition to these, whether or not the vehicle is placed within your personal household goods container or not. For most countries, these regulations are usually applied on the level of the individual citizen, but there are some countries where they apply these rules on a family basis.
---
Final Words
While often overlooked, you might want to consider taking a few extra duffle bags with you on the plane when you fly to your new home with your family. Airlines typically charge $40 — $80 per bag (remember you'll only need to pay for the extra bag one way), and usually, each person can take another bag or two.
Air freight is prohibitively expensive for most households; it is usually used by our commercial customers to ship to a client. However, if you need to send a portion of your thing more urgently than can be sent by sea, or if you need to send more than fits into a container, sending a portion via air freight is a great idea and is a part of the total relocation solution provided by SDC International Shipping.