5 Places to Travel with the Family When Moving to Austria
It could be your next-door neighbor, a guy from work, or someone who used to go to school with you. More and more people decide to relocate their residence to another country as they realize that living abroad and working abroad is an attainable, wonderful opportunity to travel and explore the new country with their family while allowing the kids to get to know and experience new cultures. If you and your family are moving to Austria here are the 5 most recommended places to visit.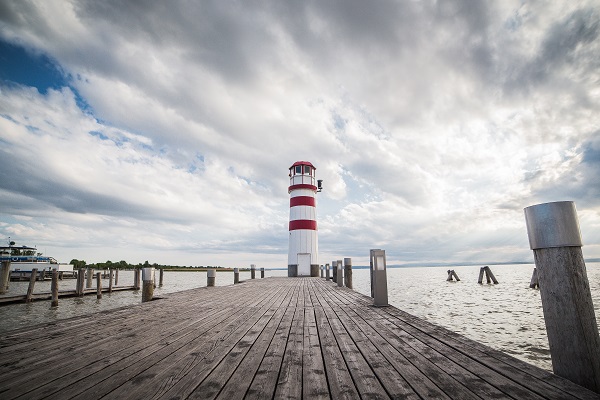 Wurstelprater – The Oldest Amusement Park
The Wurstelprater Park, at Leopoldstadt, Vienna, is the oldest amusement park in Austria – it was first opened to the public in 1766. The park is a great place to enjoy quality time with the family and its opening hours are 10 am to 1 am during the season (March 15th – October 31st). Since the attractions are run by individuals who charge their own fee for the attraction they run there is no entry fee to the park.
Being an open compound, the park's restaurants are open throughout the year. Additionally, there's a winter market during the holidays season, starting mid-November.
FamilyPark – The Largest Amusement Park
Your family loves amusement parks and you haven't had enough at Wurstelprater Park? No problem – the biggest amusement park in Austria is waiting for you! The park offers hours of fun on a wide selection of attractions for the whole family.
Zoom – Children's Museum
At the children's museum you will find several educational attractions for your kids in 4 main areas:
Hand's on exhibition – where the kids can learn and explore sciences, art, architecture, and more.
Zoom studio – where the kids can learn and experience different artistic techniques, materials, and activities, such as paint, spray, glue, paste, mold, shape, and more.
Zoom animated film studio – where the kids experience cinema-related activities in a multimedia lab, such as screenwriting, sound engineering, directing, and more.
Zoom ocean – the underwater world and the ship are two areas where children can play in a colorful and playful environment.
Schonbrunn Palace
The Schonbrunn Palace is a wide place with amazing gardens, including a zoo and even a maze for the kids to enjoy, as you walk through the rich history of this place.
Sudkarnten, Carinthia
Sudkarnten is a place to travel throughout the year, as the attractions change with the seasons. Among the wide selection of attractions, you can enjoy skiing, biking, and so much more in these beautiful lakes and mountains.
When moving to Austria there's so much to see and experience when it comes to culture, history, arts, and more – so set your budget and explore as much as you can while you're staying in this amazing country.
By Kfir Cohen
Kfir Cohen is handling global operations, cargo shipping, negotiation, and management of different suppliers around the world. He has more than 15 years of experience in the avant-garde of relocation and the sea/air freight business.