Relocating to Poland? A reliable shipping and moving business can be hard to find. You need a company that has years of experience in international moves, you need a company that can ship by air or sea, you need a company that can ship door to door; in other words, you need SDC International Shipping.
Why move to Poland with SDC?
As the premiere moving company to Poland we have the largest and strongest network of shipping agents in Eastern Europe. Poland has been a popular destination for expats seeking adventure and opportunity since the fall of the Iron Curtain. Poland suffered through dark days economically in the mid-90s to emerge in the 2000s with a thriving economy. Today Poland is a stand-out member of the European Union. Poland offers thriving urban areas and many unspoiled rural areas. An international move to Poland presents certain challenges along with opportunities, which is why you need an experienced moving company to take care of you. Call SDC International Shipping today for a free estimate on moving goods, freight, or people to Poland.
How Much Does It Cost to Ship Freight to Poland?
The cost to ship freight to Poland depends on what you are shipping, what type of freight service you choose, and what kind of shipping services you use. SDC International Shipping offers a wide range of shipping options for all types of materials. For fast shipping to Poland, we offer air freight services. This is the most expensive option but also means you are good will arrive quickly. For finished goods and raw materials our moving business offers sea freight shipping. This is a tried and true method of shipping goods overseas. We also offer less than container load (LCL) shipping. When there is extra space left in a shipping container our moving company can save you money by packing your shipment in that same container using custom wood crates. SDC International Shipping is your complete international shipping solution, complete with door to door service for international moves.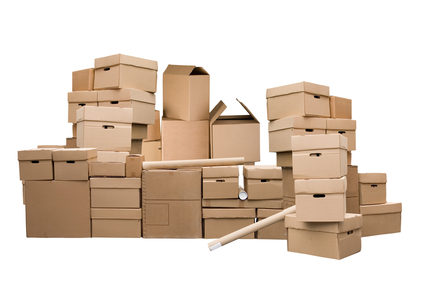 What Kind of Documents Do I Need When I Move to Poland?
You will need an approved visa when moving to Poland and you will also need various declaration forms and documentation for your valuables, and our moving company can help you with that documentation. SDC International Shipping is a full service international moving company. Our wide network of shipping agents means that we can handle all shipping documents for you. We will also give you a personal moving coordinator. Your personal moving coordinator will handle the entire international moving process for you. Your coordinator will make your relocation to Poland a smooth one. A hassle free move is what makes SDC International Shipping your #1 moving business!
Where Can I Find the Best Moving Company to Poland
You have found the best moving company to Poland ; SDC International Shipping. We offer a complete, full service shipping solution; from oversize freight shipping to overseas vehicle shipping. We also offer free storage. Your move is done at your convenience, 24/7, 365 days. The safety of your goods is guaranteed by our packing service. Call SDC International Shipping today for a free moving quote. Call SDC International Shipping today for a FREE estimate today.
Call (888) 598-7009 to start your move to Poland.